By: Farzin Ataeeyar
---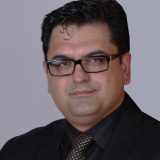 Farzin Ataeeyar has an MS in Entrepreneurship Management and a Ph.D. in Comercial and Marketing management. Ataeeyar has been active in the marketing and sales management of the food industry, especially the beverage m
arket, as well as in the strategic planning of some of the leading companies since 1996. He is currently representing the Turkish Anadolu Efes International Company in Iran.
---
Thank you so much for giving Trends this exclusive interview despite your busy schedule, we are very grateful. Given your experience, please describe the current state of the beverage industry in Iran.
In recent years, two international brands, Coca-Cola and Pepsi, have been active in the Iranian carbonated beverage market, accounting for over 75% of the market share, with the Zamzam Group (the largest carbonated beverage brand in Iran) ranking third. The consumption of soft drinks in Iran has declined and it is estimated at about 30 liters per capita annually. Given the recommendations by health and nutrition organizations to reduce sugary drink consumption, people are more likely to drink juice, doogh (a yogurt-based beverage) and non-alcoholic beer (NAB).
Consumption of fruit drinks and beverages has grown significantly over the last 20 years. These products are marketed in carbonated, non-carbonated and pulp-containing fruit beverages with varying percentages of fruit concentrate available in a variety of packaging. Most of the fruit beverages are packaged by Tetra Packs. This group of products includes domestic brands such as Sunich and Takdaneh and international brands such as Rani and SunStar as the main players in the market. In the field of sparkling fruit beverages, the Sandis brand owned by Pakdis, and Taak owned by Behnoush Iran have the main market share. Juice consumption per capita is estimated at about 12 liters annually. However, one the major challenges in the doogh market is the less-controlled supply of local and traditional doogh.
In the energy drink group, Hype is considered the market leader, with the Iranian brands of Synergy and Start, and the foreign brand of Big Bear being subsequent major beverage companies. Various imported brands are also found in the market but they do not have a significant market share.
In the alcohol-free beer group, domestic manufacturer Behnoosh Iran produces Delester and is the market leader. Other main players in this group include Arpanoush with brands lstak and Jojo, Danjeh Aria with Hoffenberg, and Khoshgovar with Hey Day, lstak and Jojo brands are domestic manufacturers. Efes, Barbican, Bavaria and Big Bear are international manufacturers. The per capita consumption of alcohol-free beer in Iran is estimated to be about 6 liters annually.
What opportunities and threats do you think our beverage industry is facing?
The threats can be summarized as follows.
Sugar: As you know, sugar is one of the major raw materials in this industry. Its scarcity and price fluctuations in recent years have caused the sugar-based industries, especially the beverage industry, to face serious problems including shutdowns and increased cost of production, a problem which still persists.
Taxes: The government has imposed significant charges on sugary drinks, which has put the profit of manufacturers at serious risk due to the decline in consumer purchasing power.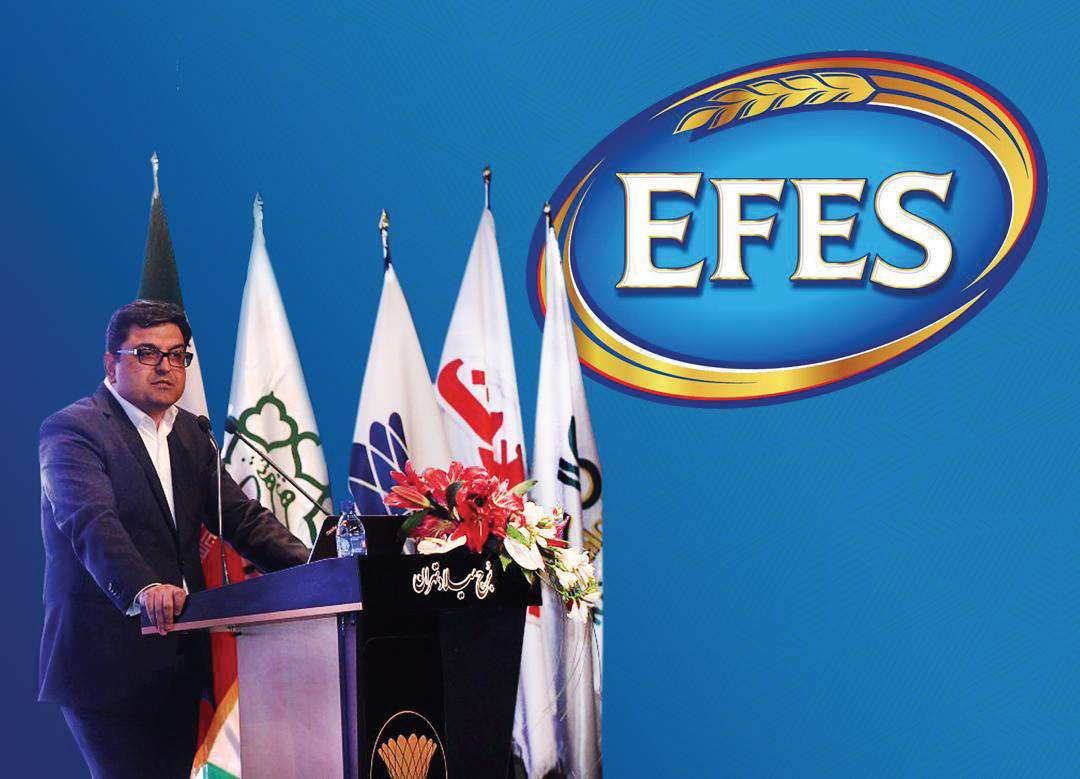 Supply of raw materials: There are currently only two aluminum can manufacturers in Iran. Imports of cans from overseas have also been largely halted due to sanctions and foreign exchange problems; therefore, these two domestic manufacturers have full control over the market. In addition, a third manufacturer in Zamzam Group will soon be launched in Kermanshah province. There is also a relatively similar situation in glass bottle production. Takestan, Shisheh and Gas, Shisheh Mina, Shisheh Hamedan and Crystal are currently among the major manufacturers in this group, who are also faced with the crisis of increased prices for bottles and the limitations of the furnaces in manufacturing different colors used in the production of green and brown bottles. The imports of other raw materials have also faced serious restrictions due to sanctions, allocation and transfer of currency, tariffs and restrictive customs regulations and priorities. Concerning PET packaging production, we are also faced with the increased or sharply fluctuating price of resin due to its import problems and limited production capacity in the domestic petrochemical industry.
Agriculture and animal agriculture: The cultivated areas of orchards and barley fields, as raw materials for the fruit and vegetable industries, are declining for a variety of reasons, which directly affects the production and cost price of the products in these industries. The main reasons for these limitations include water scarcity, lack of economic justification of agricultural activities, conversion of farmland and agricultural land into residential units and middle men. In the animal agriculture area, we also have problems supplying milk for dairy drinks. The high price of livestock inputs has also caused activity in this area to be unjustifiable so much so that all dairy companies are currently facing the problem of supplying their needed milk.
Reduced purchasing power: Unfortunately, the real rate of inflation in the market has gradually reduced the purchasing power of consumers. Today, most consumers in the middle and lower classes of the market inevitably prefer to spend a larger portion of their income on the supply of essential goods rather than unnecessary ones such as packaged drinks. This has led the high-volume products in PET packaging to account for about 75% of beverage consumption, while PET containers are neither environmentally friendly nor capable of preserving the quality of beverages. This is why companies have to consider a short shelf life (of 4 months) for these products or use preservatives that pose a risk to consumers.
Opportunities: The government has recently banned the imports of foreign beverages in order to support domestic industries and prevent unauthorized foreign currency outflows. Therefore, foreign companies have had to produce and supply their products in Iran in order to continue their activities in the Iranian market. This can be considered a positive measure due to the government's support for the domestic industry, but the absence of international brands and a reduction of competition in the market will, in the long run, lead to a decline in quality and a lack of innovation in the industry, in addition to depriving consumers of their right to choose their desired products. Few activities have been performed in Iran regarding sports drinks including beverages consumed before, during and after sports, in accordance with the international standards and anti-doping codes. There is also a big vacuum in Iran regarding kids' drinks and functional beverages. These are both good opportunities for innovation in this industry.
Why do you think Iranian companies need to partner with famous foreign companies?
This is an important strategic question that managers must pay close attention to. Having worked with foreign brands for over 12 years, I think this strategic partnership can have many positive effects, including:
Iranian companies can acquire technical know-how and managerial knowledge from famous foreign companies if they select appropriate foreign partners and set up a comprehensive contract with them.

Iranian companies usually operate in the mainstream market – meaning the middle segment of the market – or in the economy segment -meaning the lower The presence of a famous foreign brand can help the Iranian company enter the premium segment of the market in line with its market development strategies.

One of the major weaknesses of our companies is the lack of development of the "marketing" sector, specifically in the scientific and operational sense. Basically, our companies are "sales-oriented" rather than "customer-centric" and are far away from the "relationship marketing" strategy. Most well-known foreign companies have been more successful in the scientific and operational development of "marketing" activities than our companies due to their presence in a large number of Because of these factors and due to the stronger competition they deal with, famous foreign companies can be good and sincere advisors to our domestic companies through partnership agreements.

We should note that we cannot limit the market to ourselves and be its sole dominant ruler. The pressure of demand, international economic-political relations, etc. will open the doors to foreign companies. Therefore, choosing a strategy alongside potential foreign brands or the strategy of confronting and competing with them is considered one of the most important decisions of senior managers.

Usually, well-known foreign companies can provide significant assistance to their partner companies in Iran by providing them with high-quality and affordable materials.
One of the concerns of domestic companies in partnership  with major foreign  brands is the likelihood of corporate cannibalism. In other words, companies are worried about making  themselves  a powerful competitor. What do you  think about this? 
Yes, this is possible. We should note that adopting partnership strategies such as freelance production, licensed production, JV partnerships, etc. require compliance with certain rules and principles that can bring great success . In other words, the cost-benefit analysis must be performed and the benefits of this kind of cooperation can be increased by making the right decisions. One of the major weaknesses of our companies is their lack of attention to the so-called STP principle in marketing. I'm not going to discuss this in detail, but to sum it up, market segmentation, targeting, and brand positioning in the market are the key to this puzzle. Simply put, an Iranian company must choose a partner brand that can work in a different segment of its products. As mentioned earlier, if Iranian products are in the mainstream or the middle market, the new foreign brand should be in the premium or possibly the super-premium segment; for example, at least 20% of the price difference should be taken into account. Cannibalism of brands occurs when both brands have the same target market and position, which is a strategic mistake.
However, there are a number of technical and legal points to be considered by experts when concluding international partnership agreements.
What benefits or opportunities does this type of strategic partnership provide for foreign companies? 
Basically, the Iranian market is one of the largest markets in the region with few brands and significantly lower competition than, say, European countries. Surveys show that Iranian people show a very positive reaction to brands' countries of origin. A foreign company can make the most use of its machinery and partnership within Iran and manage multiple risks in light of a local partner. Iranian companies have a good understanding of traditional and modern domestic markets across the country, which can make a foreign company more successful in supplying its products rapidly and gaining market share. Domestic production also leads to the supply of more affordable products to the market compared with imported products.
Please tell us about the Efes brand.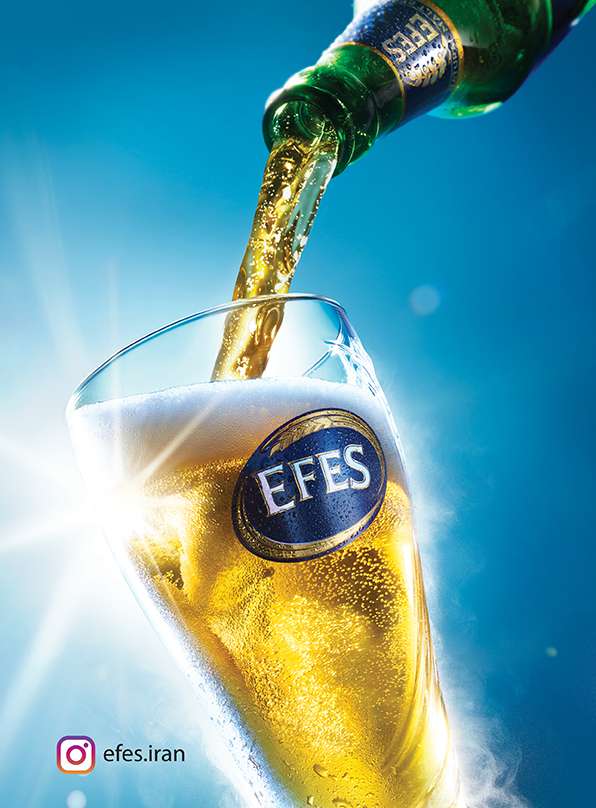 As you may know, Efes is the fourth largest European NAB producer and the 16th global company in terms of volume. Most Iranians are well aware of this brand, its diversity and high quality due to their travel to Turkey, and this is considered a great opportunity for this brand in the Iranian market. Until 2017, Iran imported alcohol-free beer products from Efes at various stages, but high consumer prices prevented brand development. From mid-2018, its products, licensed by Turkish Anadolu Efes company in Iranian Behnoosh company, were supplied to the market in packages of 330cc in five flavors and full compliance with the strict standards of that company as well as imports of raw materials for production. In 2019, Efes products were supplied in packages of disposable bottles and 500-cc cans. Thanks to the modern machinery and advanced formulation of Efes, its products were positioned in the premium segment of the market. Its products are now widely distributed throughout Iran by the distribution and sales system of Behnoosh Company. Its goal is to supply high-quality, alcohol-free beer products in the Iranian market in accordance with the world standards at a fair price.
Fortunately, these products have received a great deal of attention from distribution channels, well-known  hypermarkets, supermarkets,  restaurants, fast food restaurants, and consumers  in most Iranian provinces since the short period it entered the Iranian market. Efes uses a highly scientific, yet fully operational procedure based on the needs of consumers and markets.  It strongly believes in and emphasizes customer-centric strategies in most countries around the world. It considers customers to be the center of all its activities, so it emphasizes providing them with high­ quality services and products. While respecting its competitors, Efes intends to expand its scope of activity in Iran, and soon we will see more innovations from it throughout the Iranian market.
What advice would you give to the administrators of this industry?
As I had stated previously, through years of activity with great domestic companies, I am familiar with managerial views and a fundamental mindset, and as the saying goes, I have seen and continue to see my share of ups and downs. Therefore, my advice to managers is as follows.
Look at the market as a living being that is constantly changing and evolving. Unfortunately, most company meetings focus on solving and discussing internal issues while 90% of the meetings and consultation among the managers should be focused on the parameters of the market and the preferences of users and customers.

Do not become trapped by retrospection or strategic short­ sightedness based on your previous Pay serious attention to smart innovations in accordance to market demands in the area of products and also new methods of management and processing.

Expand upon the marketing unit of the company both in its scientific theory and execution.

Move along with a previously set plan based on a marketing program and do not lose sight of immediate and far market vicinities.

Utilize your strategic cooperation with foreign companies correctly and We are not supposed to dedicate all of our time to, as the saying goes, "reinventing the wheel." Benchmarking and best practices are among the frequently used scientific methods in all of the world's industries that positively impact a company's overall efficiency including productivity and performance of various tasks and functions.

Do not become negligent of potential international rivals waiting to enter Iran's market, and stay vigilant and alert under all conditions by acquiring proper strategies.

Transform your organization to a "learning organization" so you are not left behind from the market and the competition.

Be mindful of your human resources more so than instruments, machines and, in short,  technology,  thus  transforming your administrative management section to a  human resource management unit based on its scientific meaning.

Pay more attention to niche markets, and the segmentation of the market because extensive distribution in all segments of the market requires a great deal of investment in today's market, the supply of which is not in everyone's power and regardless does not seem logical in the current economic climate.

The sales and marketing organizational flow chart must be completely dynamic and flexible. Therefore, procure an appropriate marketing and sales organizational flow chart based on the market and its changes and expand upon it annually in accordance to the market, competition conditions and the reexamination of the company's strategies.

We tend to believe that visitors are unable to execute all of the company's strategies and executive plans. This is a wrong belief that subconsciously resides in our minds, which leads to all plans concluding with visitors.