By: Ghazal Mostafa
---
Stepping into 2020 this spring, runways have an important message to send: reminding us of the significance of the environmental impact of our clothes. As we saw in fashion month, designers are bringing more eco-conscious concepts and upcycling excessive fabrics from previous collections, such as Sarah Burton. These are the evolutionary steps that the fashion world is taking towards reaching a more sustainable take on the industry and building long-lasting wardrobes. Let's not forget Stella McCartney's massive influence on reaching a sustainable mindset and sustainability in the fashion industry. Among all the standout moments, we have decided to review 8 of the most eye-catching trends from spring 2020 runways.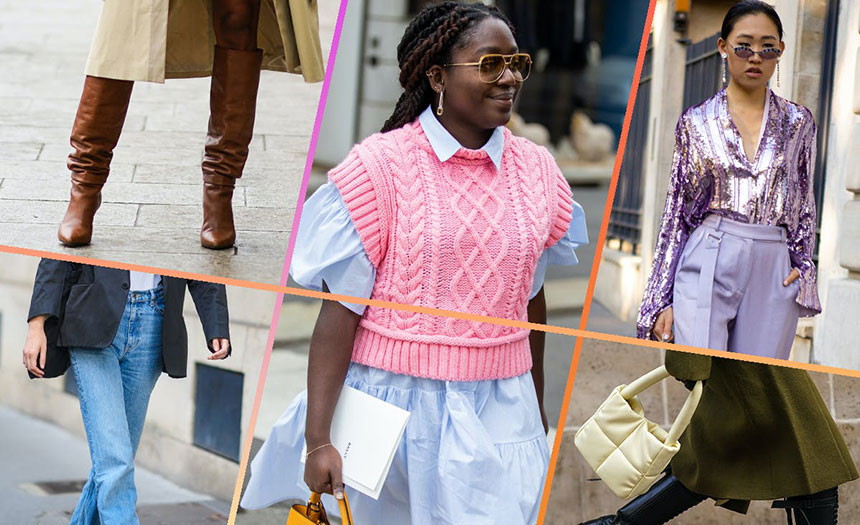 A Fashion Designer  Passion for Made-to-Measure
Artisanal Craftsmanship
Crochet, macramé and other handmade techniques are becoming more than just a "trend" as sustainability is becoming more and more important in the fashion industry.
Modernized Wide Collars
There is no doubt that these collars, which are best-known as "disco collars," were one of the eye-catching comebacks of the season, as we saw in Victoria Beckham and Lanvin.
Vibrant Shades
Let's just say tangerine orange is having its reigning moment in spring 2020 runways in a variety of pieces. Lively blue was also another trending color, as seen in many designers' collections.
Retro Prints
Another fashion moment to celebrate is definitely retro prints. These playful late '60s and '70s inspired wallpaper prints invigorated dresses.
Leathers
Forget all the achromatic basic leather goods you have, this new decade spring runways are daring you to add colorful leathers to your wardrobe.
Green is the New Black- What is Slow Fashion and Why is it Becoming a Pop Culture-
Polka Dots
One of the next spring must-haves is the new version of this delightful print. The print appeared in new patterns and silhouettes. No one does the polka dot game better than Carolina Herrera, and that is a fact!
Spring Feathers
Feathers are here to stay. For spring, feathered tops and trimmings in dresses were another standout moment.
Short Shorts
From hot pants, very short and fitting shorts that came in a variety of colors, shapes and material such as leather, knitted, denim and satin, to bermuda shorts that are best paired with suits on the runway.