---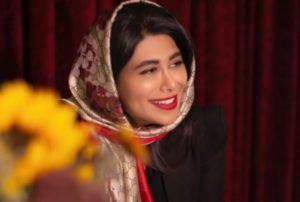 Elmira Nouri is 27 years old and was born in Tehran. She is the founder and creative director of "Elin" clothing brand. The name "Elin" is a combination of her first and last name. The Brand was formed almost 9 years ago.
---
Please introduce yourself, since when you became interested in designing clothes and how did you enter the retail industry?
I was about 18, when I first started working on making Social Documentaries… I remember digging deep into the life of each individual to be able to find the real stories under the tangible layers of the everyday life.
The idea of creating "Elin" came from one of the stories that was never publicized, the story of strong women who were the heroes of their own lives, those who were struggling with difficult situations and fighting with challenging diseases. A documentary which was never broadcasted….it only made me more determined to make a new start, in fact their life stories began the life of Elin. Those women were good at sewing and my interest in design led to the creation of this brand and a small sewing workshop which was funded by my own savings along with my father's financial support.
Tell us how ELIN got to where it is now.
My first design was inspired by the horse riding outfit, I have been riding for years. I should remind you that Polo (Chogan) is known as the famous ancient Iranian sport. This traditional sport was formed in Iran about 600 years before AD. It became more popular during the Achaemenes era and developed to its most during the Safavieh era, it also gained the British Officer's attention and was introduced to Britain by these officers. Gradually it was taken to South American countries and got popular among many other countries in the world. We invented an anti- sweat Polo gear. The designs came out to be so practical to be even worn as an everyday outfit.
Elin was more developed after a year and I got it registered. I completed Fashion designing courses in Emirates. I started studying MBA to improve my knowledge about running and managing a business, I just did not stop educating myself on what I needed to know. I put all my effort in stop educating myself on what I needed to know. I put all my effort in to increasing my knowledge and now that I am doing this interview with you, Elin is 9 years old and has grown as a family. I looked at it as a job at first but gradually it became part of my life. Age doesn't matter when you work for Elin, we have a 19 year old member working in our team as well as a lovely 73 year old. Elin team members might work far from each other but the team functions as a family. Love, respect and hard work is very important to all team members and this is very valuable. For sure the ups and downs and challenging moments were more than the easy and simple days. But I learnt to be patient, each time I felt frustrated I just reminded myself that Elin has a long way to reach the deserved level.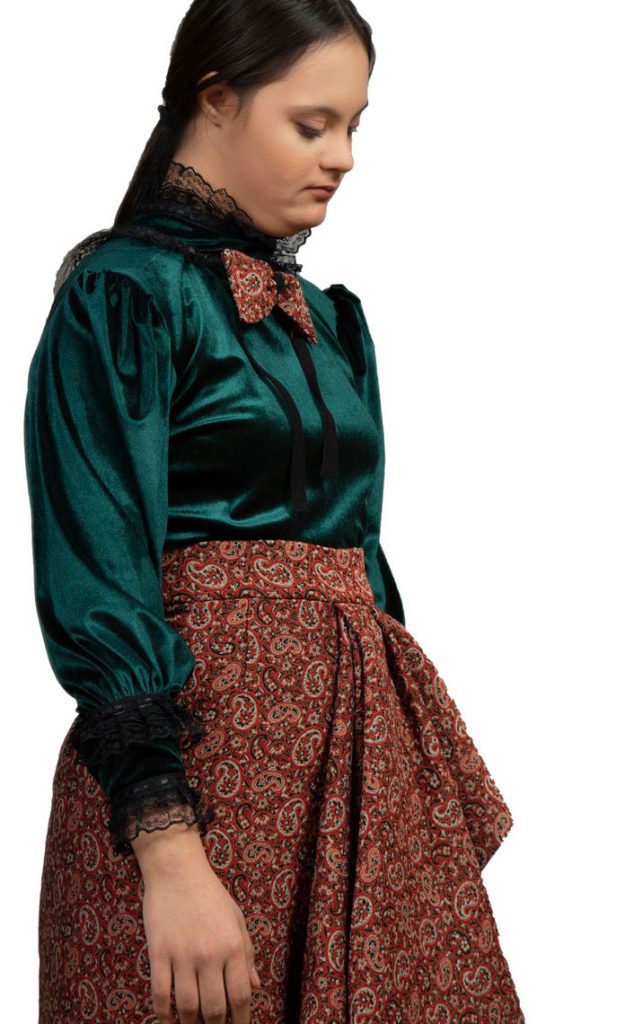 What are the things that inspire you for designing, tell us?
My main inspiration is nature, I can spend hours and hours in nature and get inspired by every bit of it. "Love Hormone" is the name of a collection which was mainly inspired by the love among animals. The fact that love might only last 3 years for humans but its limitless for animals. Street art was obvious in this collection, to be honest, our team worked really hard to bring back the street art. I got invited to Vancouver Fashion Week for this collection.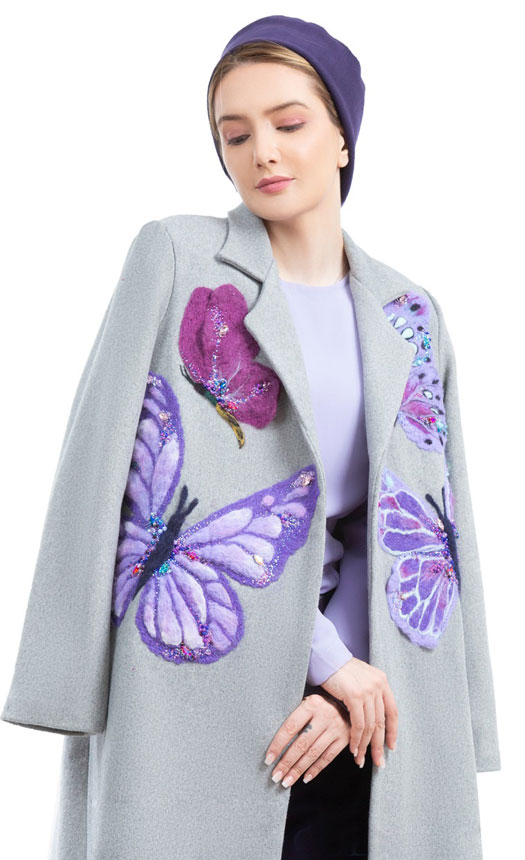 Another interesting field of inspiration for me is "Humans". I believe each individual creates its own design pattern which is unique to that person and special in its own way. This unique design has its own taste, colors and patterns, all of these has a lot to say, these designs are able to bring a lot of feelings to life.
Let's not miss the fields that are more serious which include the originality of Iranian clothing in different eras. This is very important and can't be missed. It goes back to 10,000 years ago. The cravings on the rocks show that Iranians have always had special clothing for any occasion. This is way before many other parts of the world. First spinning tools which belongs to 7000 years ago were found in Iran. Iran was a pioneer to the Egyptians with cotton spinning and to the Chinese in cultivating silkworms.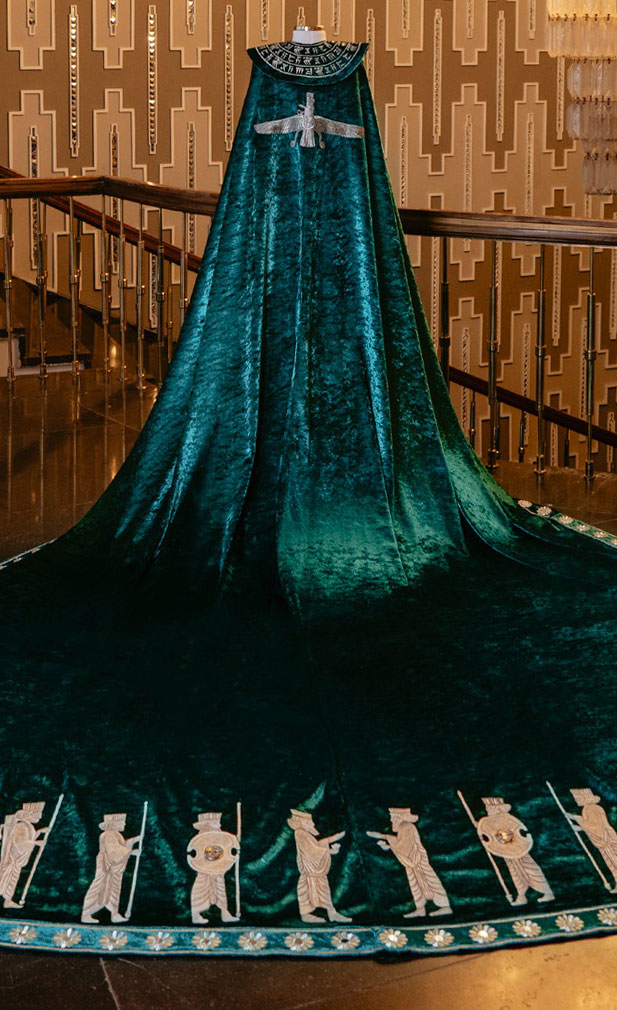 Looking back in history, we understand that clothing has not only been a cover for the body but also according to the climate, traditions, occasions and lifestyle each and every part of Iran had its own special way of clothing. Paying attention to all the above is the reason of having different patterns and styles throughout Iranian history.
The fact that clothing has had something professional to offer is very valuable to me. We have all seen beautiful handicraft from all around Iran all our lives, we had a chance to learn about them and educate ourselves with the art hid in each and every part. It's a pity we have not been successful in terms of exporting all there is to the world. Nevertheless, we are seeing more and more international attention these days and this is because of the new generation of designers and artists who are trying their best to spread the Iranian art and fashion internationally.
Who helped you with your career, who supported you?
Whomever I learnt something from would be counted as my supporter, even those who were not physically involved did their part.
Iranian actresses/actors have worn your designs, tell us about it and their presence in various festivals wearing your designs.
In Fajr Film Festival a lot of Elin designs were worn, famous actresses such as Parinaz Izadyar, Hoda Zeinolabedeen, Fariba Naderi, Sima Tirandaz, Hojat Ashrafzadeh. Siamak Abbasi wore Elin in his concerts.
Tell us about your designs at EXPO Dubai, the creation, inspiration, material and production of the collection you presented in the EXPO last year.
Elin was one of the 5 Iranian brands that got invited to represent Iran at the EXPO. As I said before I love going deep in to history and the base for my designs that were going to EXPO was linked to my favorite dynasty the Achaemenes. I chose the turquoise blue color which represented the original style of Iranian pottery and carpet. The collection was made from high quality velvet.
I also reflected the influence of women in the Achaemenes period, who had a very powerful position. The grandeur of the dress is derived from the strength and courage of women in that period, which was inspired by the long dress that went all the way down to the crus, this was worn so when women would go upon the stairs of Persepolis their ankle could not be seen.
The motifs on the dresses were all detailed addition art done completely by hand, inspired by the Persepolis, and all around the bottom of the clothes the Achaemenes soldiers were painted. The mirror work that was done on the dress was about 13 kg, with the special embroidery technique with cuneiform letters, the famous ancient Persian quote was written on collar of the dress " Good Words, Good Deeds and Good Thoughts ".
You have recently designed an executive dress for the mother of the Khalifa of Qatar in line with the World Cup, and in cooperation with the Ministry of Culture and Islamic Guidance of Iran. Please share the creation process and your inspiration. Its concept and the materials you used for this dress.
I am a writer as well; my first published book was " Smile at Life " this was when I was only 15. For almost more than a year, I have been completing a book that is narrated with different stories made of different characters. A book that has forty short stories similar to we were told in our childhood at our grandmother's houses.
When I was asked to design a dress for Queen Moza (the mother of the Caliph of Qatar), we decided to do a design that represented Iran and its authenticity.
One of the dresses that was designed was inspired by my own short stories, and the art of Iranian patchwork. For this dress, I traveled to Sistan and Baluchistan and lived in the hearts of people for days. I met so many extremely capable and artistic women who worked with minimum facilities and had kept this art and valuable hand sewing alive. Honorable people that can't even be described in words. This is how the 40 pieces (chehel tikkeh) design was created, with the inspiration of all the noble people I met.
This dress was a combination of a long embroidered skirt, the team had spent days and weeks on each piece and its completely hand-made. All these pieces, each of which was selected very carefully, it was put together and was sewed with the hands of number of strong and skillful women of Sistan and Balouchestan. At the end there was the dress, which represented the art of more than 150 women who represent the beautiful art of the Sistan and Balouchestan.
For designing the other dress, I used the exquisite Zarbaft fabric, an authentic Iranian fabric (the fabric for the emperors) the production of Zarbaft these days is not as much as it used to be. A remnant of this beautiful art was implemented in Zari Bafi's workshop, thanks to the efforts of Mr. Naimai, who is working with all his compassion for the perpetuation of this art. This exquisite fabric, which was a gift to kings in the past, was the main material for the dress I designed for Queen Moza. and the design was inspired by the original story of Zarbaft. Unfortunately, many Zarbaft workshops stopped their activities due to various reasons, including the lack of raw materials and lack of sufficient support for the production of these fabrics.
What future plans do you have for Elin and your career?
I am trying to present Elin and Iranian art to the world. I also have plans to visit Arab countries to promote Elin. On my personal side I am focusing on my short story writing which is in Haiku style and the book that will soon be published. Writing has always been and will be a part of me. I also like my new collection very much, which is derived from real letters written between people, which is implemented with origami techniques.
TREND appreciates your time and wishes you all the best in future.