By: Behrooz Majidi
---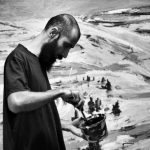 Behrooz Majidi, born in 1990 Mashhad and a graduate of architecture school with a master's degree, is one of Iran's promising artists. Since 2017, Majidi has been a full member of the Visual Arts Association in Tehran.
---
Majidi's paintings are an expression of what he has felt and absorbed from different realms of existence and the disintegration of these spheres of being on canvas with the help of color touches of the brush.
| | |
| --- | --- |
| | |
These faint touches of color are always the main actors of Majidi's paintings, although they may happen accidentally or upon the will of the artist. But they always help him express his inner pathos through texture, form, color and mass.
His art works are inspired by repeated experiences of realms of existence and they are recreations of those shattered realities. Although he himself admits it's not easy to follow which art style and movement he follows in his work, his paintings have an affinity with the Expressionist style. Expressionism is a late 19th- early 20th century modernist art movement which typically presents the world solely from a subjective perspective, distorting it radically for emotional effect in order to evoke moods or ideas.
Majidi's main medium of painting is acrylic on canvas.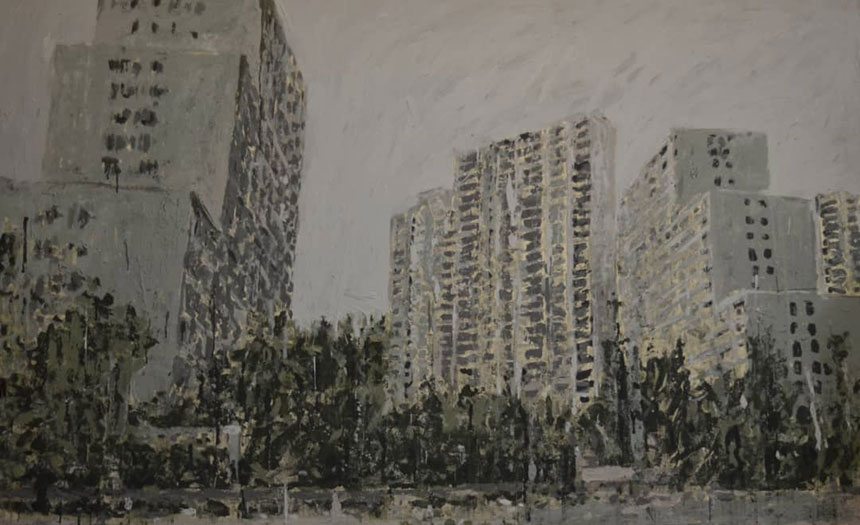 Majidi has had his artwork represented in many galleries and exhibitions, most notable of which are in the Palazzo Bastogi Museum in Florence, Italy in 2018, and most recently in two consecutive solo painting exhibitions at E1 Art Gallery titled "Surrounded Sphere" in 2019 and "Surrounded Sphere 2, the City" in 2020.