By: Ghazal Mostafa
---
When the novel coronavirus began spreading to European countries and especially when it reached the US, it was taken more seriously as an international matter. In the beginning, the main focus was on healthcare and providing healthcare workers with supplies. However soon after there were articles coming out every day about its impact on the economy. Let's take a look at what was and is currently going on in the fashion industry.
When Christian Siriano announced that he and his team were available and willing to help fight against this pandemic, he offered the governor of New York his help by making face masks. With Governor Cuomo's support, the well-known Project Runway judge and fashion designer started making masks and shared every step of the process through social media; this of course attracted the fashion community's attention. Soon after, other designers such as Michael Leyva began making not only face masks, but also gowns and scrubs for doctors and nurses. Many other fashion brands have designed medical face masks and other personal protective equipment, giving away a portion to health facilities and people in need every time a customer purchases their own face masks. Some of these cotton face masks can be quite expensive, costing up to 100 USD each! Collina Strada, Jonathan Simkhai, Reformation and Good American are some of the fashion brands that took part in fighting against the pandemic by making face masks.
If we were to say the fashion industry wasn't highly involved in public affairs before, this changed when the virus reached the US. The whole fashion industry has come together for a humanitarian cause. Their goal was to unite people and keep them safe without thinking of personal gain. Numerous manufacturers, such as LVMH, announced that they are converting three of their perfume manufacturing facilities where they normally make fragrances for Christian Dior, Givenchy and Guerlain to make hand sanitizer instead. By the end of the first week of production, LVMH made 12 tons of hydroalcoholic gel. These gels have been given free of charge to French authorities and the largest hospital system in Europe. This move was very important since it kept companies active and workers remained employed while also keeping public interest at heart.
Instagram influencers, bloggers and celebrities also started to talk about how the pandemic was going to affect the industry and began writing about their own experiences and the changes they've made in their lifestyles. Almost instantly, what was once only a health problem began to take a new shape and has now changed everyone's life. Fashion community members started broadcasting live with photographers and designers, discussing a variety of topics such as telling the stories behind cover shoots, from what the concept was to why this is a good opportunity to invest in online stores. Influencers and celebrities began writing about their own experiences and the changes they've made in their lifestyles.
What needs to be mentioned is that it is not very common to see the fashion industry being inclusive and boldly participating with other parts of the community. Many designers, fashion bloggers, influencers and even fashion magazines began broadcasting live videos to speak about how they are coping with this crisis. For example, Edward Enninful, the editor-in-chief of British Vogue, went Live on Instagram to speak about what this situation has taught him. The official Instagram page of Vogue magazine posted a picture of Anna Wintour spreading a message to stay home as we are all in this together. Vogue Italia, rarely doing so before, also went live on Instagram and discussed many of the current issues raised by the pandemic.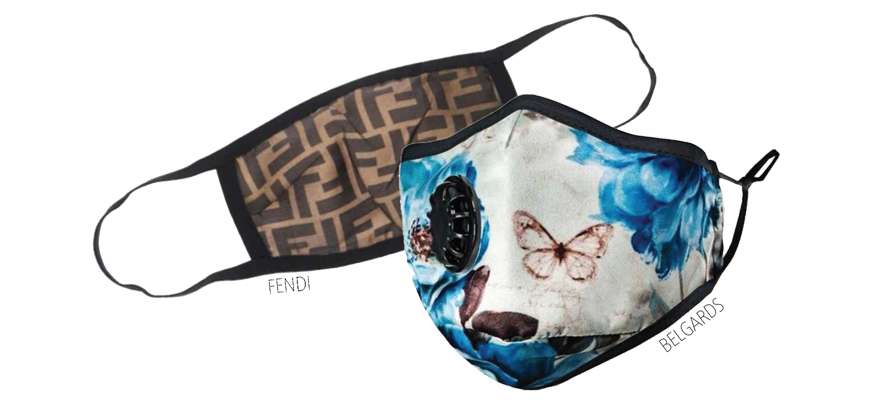 Models and photographers have also shared their personal experiences and thoughts on their work, such as magazine covers. For their "Postcards From Home" project, Vogue asked models, designers, editors, artists, celebrities, photographers and other creatives to send their own postcards from home which reflect their shifting routines and lives during lockdown. These postcards show what others in the fashion industry are doing to help with the pandemic, while staying at home of course or working in a safe manner, and are inspiring others to do the same. In addition to the postcards, the fashion world is helping in other ways. Since Fashion Weeks and runways around the world have been cancelled, to further save us from our fashion woes, the first virtual fashion show has been aired online! In the "CR Runway with amfAR Fights COVID-19," followers get to see models, beauty directors, designers, etc. collaborate together for a stay-at-home fashion runway show that raises money to help the fight against COVID-19.
Along the same lines and with the effects of the outbreak at every level of business, from young designers to international brands, Vogue and the CFDA, The Council of Fashion Designers of America, have launched "A Common Thread," a fundraising initiative that highlights the struggles and hopes of the fashion community. This initiative was kicked off with a daily video series using the hashtag #CVFFACommonThreadstories. Each video has stories about how designers and their workers and colleagues are coping, how businesses have been affected, what the plan is in moving forward and information in the video description box on how to donate. The stories will not only go behind the scenes to show the people involved in this creative, vibrant, and incredibly important industry, but they also remind the viewer that fashion is not just an industry of glamour, but one that employs millions of people around the world who bring joy, hope, and optimism to all of our lives.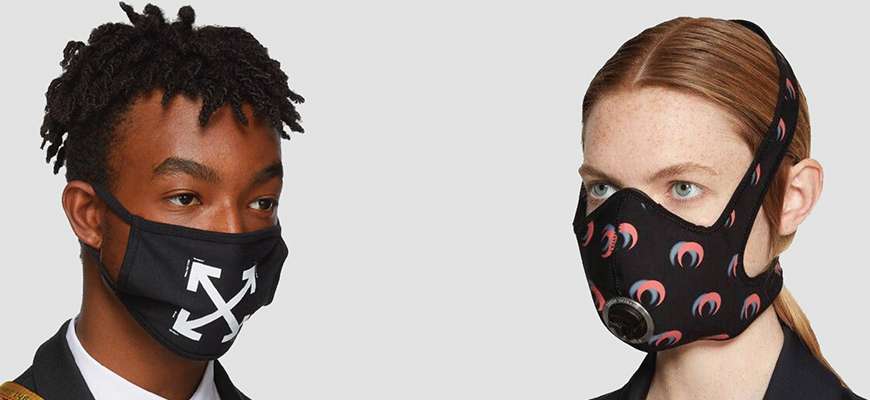 100 Years of Style- A Brief History of Fashion Trends-
Fashion in Iran
In the same spirit as their international counterparts, Iranian designers such as La Femme Roje and Mah Shid are also making fashionable masks. Some of these masks are even made from fabrics that were leftover from previous designs; going green and being sustainable is gaining popularity in the fashion industry and Iran is following suit. The Iranian platform aassttiinn began partnerships with other designers and also discussed the importance of going green and being more sustainable. Designers have begun spreading this message and advising people to use fabrics that are unused at home to make masks.
An important message that has come from Fashion Revolution Week, an annual event created by the Fashion Revolution Organization where they demand for greater transparency in the fashion supply chain, was the importance of our role in the world. Looking at our human footprint and what our actions have led to is why now is the most important time to inform people and consumers about the process of making these fashion products and taking them behind the scenes to be more aware of the manufacturing process. This is why making cotton masks from recycled fabrics is important! Going green means less waste of fabrics, saving earth resources like water — for example taking in consideration the massive water waste in producing jeans — better work regulations for fashion industry workers such as child labour laws, insurance and fair payment, all of which is not considered by most massive fashion production companies.
Recycling and upcycling are other important subjects that were discussed. An inspiring example was aassttiinn going live on Instagram with a variety of creatives and designers to talk about the issue and streaming videos that taught audiences how to use a piece of clothing using unused fabrics, which was taught by the creative director and owner of the Iranian fashion brand Foje. Last but not the least, this stay-at-home situation made us all wonder about different aspects of our lives and how much our actions can affect our quality of life and planet Earth. Saving more resources, considering a more sustainable lifestyle, taking a step away from the consumer culture that mass production companies have advertised instead of supporting creative designers and small businesses while bringing more awareness to the harms of a throw-away society and setting this mindset about upcycling and recycling, is the answer. These were some of the fashion lessons that we owe to the coronavirus.