By: Foad Faridzadeh
---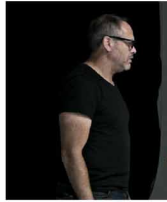 Foad Faridzadeh is an award-winning Television, Film and Commercials director and content creator. Born in Tehran, Iran, Foad spent most of his young adult life on sound stages in Iran and the United States. Foad has worked on numerous projects ranging from multi-million-dollar Hollywood features (Burning Bright, Shadow People, Operation Endgame, Lady Gaga's Marry The Night, and many more) to festival shorts, documentaries, commercials, and music videos. As a director, creator, executive producer, creative director, and production supervisor on various projects, Foad has an intimate understanding of every single aspect of the film industry. Beside in Iran, Foad has directed original content in other countries including the United States, France, Italy, Mexico, Bulgaria, UAE, and Afghanistan.
---
Foad is managed by Cyrena Esposito at Red Letter Entertainment and represented by BUCHWALD Agency for TV, Film, literary and commercial directing. As a director/content creator, he has filmed many national and international television commercials for clients such as BMW, Mercedes-Benz, Pontiac, Godiva, Ethan Allen, GUESS, Pentax, Pfizer, Alkaseltzer, Coors Light, Dior, Olay, Secret's Resorts and many more. 
Additionally, Foad has served as a director, creative director, and producer for many prestigious production companies and agencies such as Nice Shoes, Quietman, Red Feather Films, Dream Riders Studio, MediaVision Creative and MainStream Media.
Thank you so much for giving Trends this exclusive interview. Please tell us about yourself and your background. When and how did it all start? What drives you in this rather competitive industry?
Thank you for the opportunity given to me here. Let me think… I was about 7 years old when my brilliant sister Leily was born. To keep my mind occupied, my father, Mehdi, a filmmaker in his early career, dropped me off at my grandma's house and lent me his fully loaded 8mm camera. He said, "This camera was my best friend in many difficult times, I think it can be your good friend now too." He left promptly to attend to my mother in the Mehr Hospital.
Six Popsicles and half a day later, I began building myself an airplane from the leftover popsicle sticks and before you knew it, I was running in circles in my grandma's backyard, around her ever blue swimming pool, next to the swing hanging between two tall oak trees and wild berry bushes, and of course the Pomegranate tree!  After a while I went back into the house and grabbed my dad's camera to film my flight test only to realize that my fingers where in the frame while holding my freshly glued airplane. To resolve that issue, I took a copper wire from the gardener's shed and tied one end of it to my fixed lens and the other to my popsicle stick airplane. There! Hands free I ran around like a maniac filming my dangling plane, lost in the moment, unaware that I was making my first film…. When my parents and new born sister arrived home, I gifted my masterpiece to my mother. On many occasions I would follow my father into many of the iconic film and television sets as he was overseeing the productions of HEZAR DASTAN, KOOCHAK-E JANGALI and what have you. My infatuation with horses and horseback riding often landed me as an extra in the films. I honestly can't count the number of times I roamed the Shahrak Ghazali on horse, riding from one set to another, as if time were a linear road and I was a passenger whizzing through time on the back of a stallion.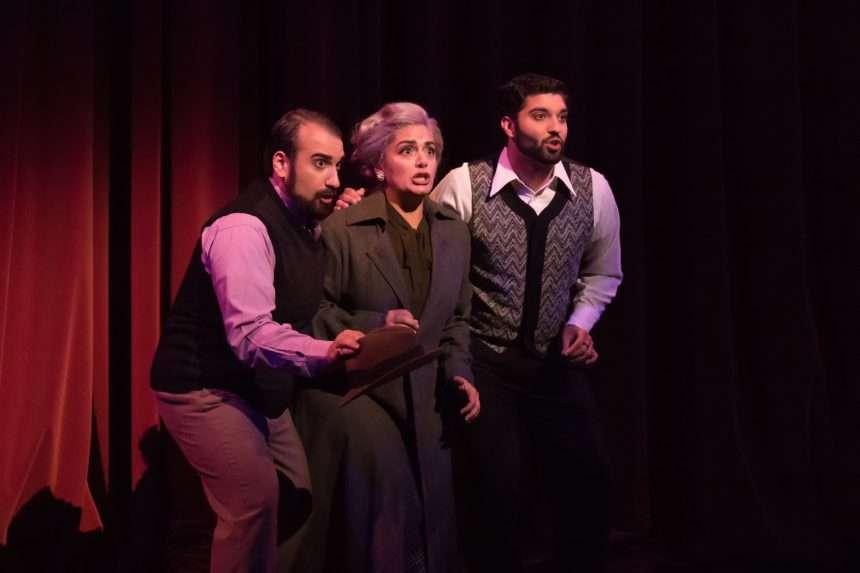 My parents are artists at heart and always nurtured me with plenty of care and attention to detail in every aspect of my life. I was surrounded with books, classic films and music for as long as I can remember. My mom was a successful photojournalist. She influenced my perspective in observing with admiration whatever I was looking at. My father used to watch films with me and afterwards we would discuss them in depth. When my dad brought home a UMATC machine (bigger brother to a VHS player) honestly my life changed. The first film I ever watched was "The Black Stallion" and being so infatuated with horses, I watched and re-watched that film so many times that the machine broke! Later my father brought me a film by Akira Kurosawa titled "KAGEMUSHA," The Spirit of a Worrier. My God! That film had thousands of horses galloping from one side of the screen to the other, engaged in the most intense battles, mixed with dynamic environments that made the scenery so authentic.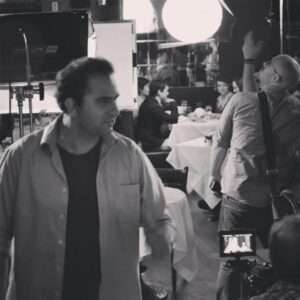 How hard was it for you to start? What roadblocks did you face when you were starting your career? Is it easier today to raise funds or get the attention of studios/production companies, compared to when you started?
While attending the Fashion Institute of Technology (FIT) in New York, I got a chance to direct and produce short format clips for various Latino TV Stations and a few nonprofit media organizations just to get a taste of what's possible out there for me. Later while attending the NYU film school in New York, I got my break to work on a few high-net-worth Hollywood feature films as a technical director and eventually as a Post Supervisor. The experience was truly remarkable in shaping my directorial strength. Eventually, I got my real break after serving as a PA (Production Assistant) to Johnnie Semerad. Johnnie is a highly regarded commercials director. After a short period of time, I was able to gain his trust and began directing spots in some of his projects. 
The biggest challenge for me has been the process of constantly reinventing myself. It's relatively easy to find a niche and stick to it, and of course you'd be recognized for just that one particular skill in the industry. However, to establish myself as a versatile, prolific visionary, I needed to stay absolutely focused on my craft. Often people won't take a chance on just an ambitious artist if the track record doesn't match the vision. It's also usually very difficult to rally enough financial support to materialize an abstract idea or desired outcome, therefore I began investing in my own vision. And honestly, it has been paying off from the get-go. I used to shoot commercials on spec and then sell them to agencies, but eventually I turned enough heads to gain the respect of some of the moguls in the commercial advertising world to trust me with their multi-million-dollar projects, and that's the ultimate outcome one can ask for. 
Just to give you an idea of how the filming industry operates, I worked tirelessly for three long years just to get my current amazing manager, Cyrena Esposito, to sign me up as her client. I am these days in the process of reinventing myself in the long-format narrative feature films and TV series.
If I ever get a tattoo it will be the: "Naborde Ranj, Ganj, Moyassar Nemishavad…" (No Pain, No Gain!)
Which movies and/or directors have inspired you the most? Who are your favorite actors, directors, cinematographers today?
The first film I ever saw in the theater was E.T. I think my spirit flew next to ET on that bicycle. My Gosh, if Spielberg knew how profoundly he impacted a kid's imagination thousands of miles away in Iran, I bet he'd make a sequel to that film. LOL The Film, Television, Theater, music and the rest of the multimedia industry is so enmeshed to my personal life that I honestly cannot distinguish one from the other. I must say that after watching The Shinning, Spartacus, Barry Lyndon and of course, 2001: A Space Odyssey, I knew exactly what I wanted to do for the rest of my life. I have been blessed with having a family that fully supports me in my endeavors. Additionally, the invaluable guidance and mentorship of a few industry legends such as Robert De Niro, Jane Rosenthal, Mark Amin, Kurt Ostergaard, Cyrena Esposito, Barry Navidi, Jerry Franklin and Peter G. Kelly have given me the focus I needed to soar towards my dreams. 
I bow on my knees for many iconic film directors such as Stanley Kubrick, Akira Kurosawa, Orson Welles, Steven Spielberg, and the list goes on… Of course, my journey into narrative filmmaking started with me directing national and international commercials, but one particular director of this medium who really shaped my career was Michael Schrom.
I must acknowledge here that I take my hat off to Michael Schrom every time I see his incredible work. He made food a character in his spots with such attention to detail! He creates a beautifully intense experience in what he produces which is genuinely revolutionizing, and that, for you, is the masterfu craft of Michael Schrom.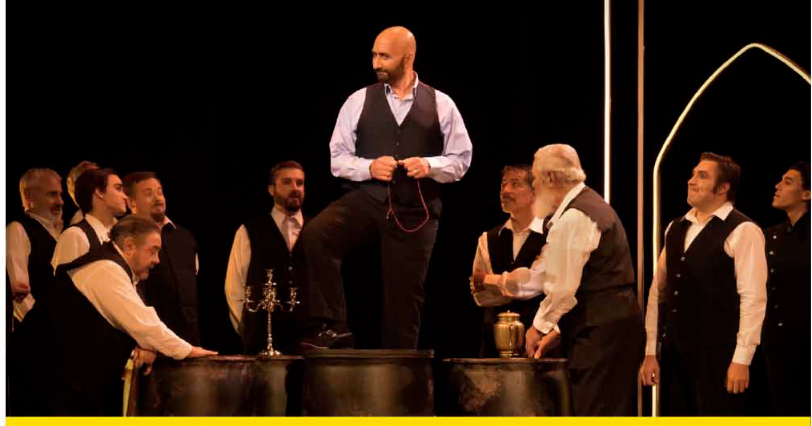 I also worked as a creative director on Lady Gaga's Marry the Night (Short Feature Music Video) in collaboration with Darius Khondji, and that was one of those experiences that one day I'll have to write a book about. The humility, patience and professionalism of such a cinematic genius deeply and positively impacted my craft as a director and above all as a human being. I will quote my father, Mehdi here: "The more you have experienced, and the more you have mastered your craft, the more you will be like a fully fruit bearing tree with its branches weighed down to the ground". 
I am blessed to collaborate with men and women who are far superior to me in many aspects of my personal and professional mannerisms. Michael Schrom introduced me to John McCabe, another gifted, hardworking artist and commercial cinematographer that I've had a privilege of collaborating with for over two decades now. 
Aligning myself with creative geniuses has often led me in the direction where I get to discover more of my untapped potential. For the past 20 years I've been learning and working alongside Mevlut Akkaya, an international producer and director residing in NY. He initially introduced me to Mahmoud Kalari, and of course Mahmoud needs no introduction. It's incredible how one's craft can improve when such seasoned veteran artists willingly offer their expertise to promote a whole new generation of artists.
How has the Covid-19 pandemic affected the film industry? What obstacles did directors and production companies face during the crisis? Do you see permanent changes in the industry as a result?
This is an interesting question only because media streaming services such as Netflix, Amazon and Hulu had already taken the traditional means of distribution, studio productions and Television Networks by the storm. The truth is Covid-19 only expedited the transitioning process in favor of the streamers and networks that had built momentum to transition into the online platform. In reality, these days many industries are shifting to a whole new realm and the entertainment industry is not an exception. During the late 70's and early 80's many of the legendary directors, producers and actors found themselves at the apex of a demanding industry, hungry for a new wave of artists and creative content. In the same way I believe this global disaster has presented a rare opportunity to a whole herd of creative talent to have access to a much larger audience than previously anticipated. Similar to the cable networks, the streamers need to constantly add new content in order to continually engage their current viewers while simultaneously attracting new audiences.
That being said, due to the wild spread of this life-threatening virus, the workforce has already begun adopting seemingly strange and new protocols that previously no one dared to even imagine. I think the giant studios are mostly threatened by this sweeping transition, while the smaller, more nimble production houses have the advantage of navigating this new territory with more ease.
Please tell us about the most important projects you have done so far. What is/are the project(s) that you are most proud of in your career so far?
Ah! The best is yet to come! But in a nutshell, I consider myself sentimental when it comes to the projects I've directed thus far. Every one of them is near to my heart and dear to me. They represent the transitional stages I experienced while achieving a better version of myself. That being said, in 2019 I directed my first Opera Production, the Giovanni Bottesini's comic opera, ALÌ BABÀ (1871) reconstructed and conducted by Anthony Barrese at Opera Southwest in Albuquerque, New Mexico. The production was selected as the"must watch" Operas in the US. To me that was the ultimate theater production that genuinely challenged me as a director working with an ensemble of 90 performers and highly regarded Opera singers with only three weeks of intensive rehearsals. Frankly, without the trust and encouragement of my agent Scott Kaufman, I'm not sure how I would have accomplished the project. Of course, my creative director and conductor Anthony Barrese and the full support of the Opera Southwest production played a key role in allowing me to carry off my vision. I must say also that the Iranian SHAHRZAD series and the incredible performances from Ali Nassirian, Shahab Hosseini and Taraneh Alidoosti really inspired me to render this lost Giovanni Bottesini's treasure in an immersive setting of 1940's Tehran. 
Relying on my past experiences, I designed an enticing, mid-century LED set, inspired by my good friend and talented architect Iman Ansari. The simple yet elegant scenic design spearheaded by Richard Hogle in combination with the lighting design work of Daniel Chapman added the accent needed to specially matchup with the digital artistry of my good friend and gifted digital artist Ehssan Sakkaki and transform this opera into a modern performance that took the audiences back into the 1940's of Tehran, Ir
Being an Iranian/American, what do you think about Iranian cinema? Do you personally like (pace, concept/content, acting, directing…) the award-winning pictures that have emerged in the past 2 decades? 
One way of seeing it is that necessity is the mother of innovation, and the Iranian cinema industry is no exception. From its conceived origins with the Dokhtar-e Lor/Lor Girl, 1932, produced by Ardeshir Irani and Abdolhossein Sepanta to Dariush Mehrjui's The Cow, Abbas Kiarostami's Taste of Cherry, Ali Hatami's Hezardastan, and Ebrahim Hatamikia's The Scent of Joseph's Shirt followed by the most exemplary and contemporary directors' works such as Asghar Farhadi's The Salesman and Shahram Mokri's Fish and Cat, and many more I am unable to list here, the Iranian cinema has served as the humanity and the arts ambassador to not only entertain its audiences worldwide but also to uphold and uplift mankind as a whole. 
Of course, we should be thankful to the rich culture of Iran and the Persian literature that we have inherited. But what inspires me as modern director is how these legends of Iranian filmmaking pushed – and still push – the cultural, religious and governing boundaries in their everyday lives to express their artistic vision to the best of their abilities.
What have been some of the factors contributing to the Iranian films' worldwide success? What are the opportunities and challenges for the Iranian cinema today?
Unfortunately, while Iranian films hold their own in the Cinema and Arts world, the domestic market has failed radically in producing compelling quality content. To me it feels as though the governing laws intend to dumb-down the society as a whole by producing shallow and exaggerated content that somehow only entertains the masses in the least creatively challenging ways. 
I'm sorry if I sound arrogant, but I feel the Iranian domestic film industry has intentionally and systematically saturated the market with very petty issues as a form of entertainment. But our culture is rich with incredibly imaginative characters and stories that can both entertain and educate our country as a whole. We have rare & magnificent literature, from our intoxicating Persian poetry to many of our folklore fairytale books such as The Conference of the Birds (a Persian poem by Attar), The Panchatantra (an ancient Indian collection), the Book of Kings (The Shahnameh of Ferdowsi) and many, many more original stories that will enhance the Iranian intellect while having success on the International markets.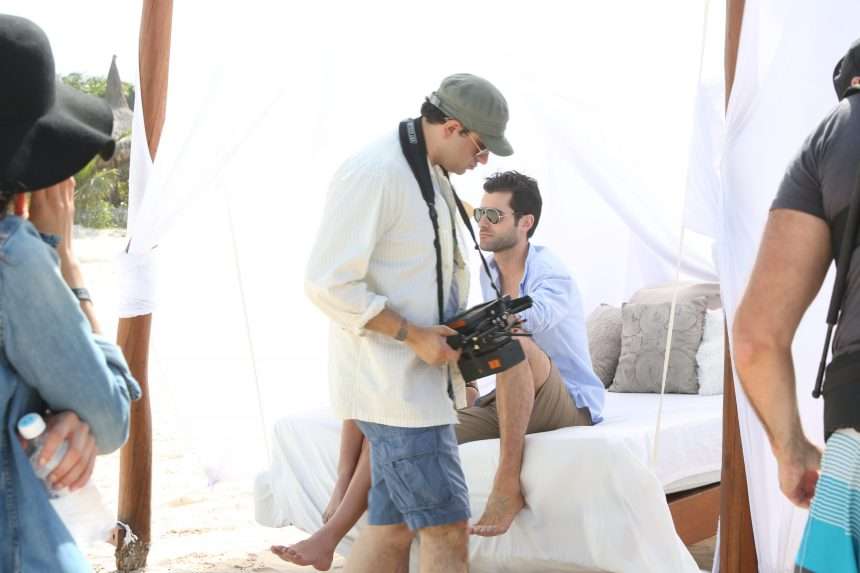 What is your favorite Iranian movie of all time? Which actors and directors do you admire the most and why?
Oh Dear! I can't just name one! From Leily Ba Man Ast to Ejareh Neshinha, Mehman e Maman, Davandeh, Gozal, Az Karkheh to Rhein to Ghesehaye Majid and many more and of course I cannot in good conscious abandon Kolah Ghermezi va Pesar Khaale. My childhood character is forged by these and many more incredible films, directors, actors and even the crew members. It would be unfair of me to name any one in particular, especially when this mesmerizing medium is purely a labor of love produced in collaboration with a whole ensemble of people.
Can you tell us more about your upcoming project(s)?
While I'm attached to direct two back-to-back features films, I'm in the middle of pre-production for one of my originally developed Mini-Series in collaborations with Miss Atousa Jam, a rare gifted human being in my creative and professional life. One of the best parts of my new ventures, is that I am able to collaborate with my sister, Leily Faridzadeh. Leily is an incredible business attorney and an extremely talented screenwriter. It's thrilling to sometimes just sit back and appreciate her presence in this capacity.
Do you have any advice for Iranian young film makers out there?
Dare to dream and stay focused. Explore your weaknesses and insecurities and never get comfortable in your own safe zone. A profound, yet simple phrase has shaped my conviction and determination in pursuing my imagination into reality and that phrase is: "WHAT IF?"