By: Ferdowsi Law Firm
---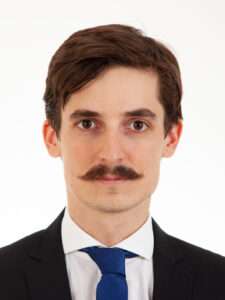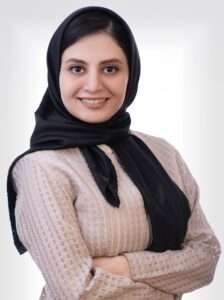 PAUL-ARTHUR LUZU is a partner at Ferdowsi Legal, a multinational consulting firm in commercial, tax, legal and trading fields. Trained as a lawyer and based in Tehran, Paul-Arthur primarily assists foreign companies interested in the Iranian market, including for compliance and sanctions issues. Besides Iran, he is active in the Middle East at large.
SIMA GHAFFARI
is an associate at Ferdowsi Legal and a member of the Iran Bar Association. Sima is currently an International Chamber of Commerce (ICC) Young Arbitrators Forum (YAF) Representative in the North Africa, Middle East and Turkey.
---
Iran's research and innovative sector being a lively scene and Iran remaining a strong commercial market, intellectual property (IP) and the protection of creative activities are key issues to consider when doing business here.
Whether you work in a small and mid-size enterprise (SME) or a multinational company, what brought about your success might be target of replication, your brands and products may be counterfeited, and your ideas could be sold without your consent. Some foreign companies negligently kept Iran in the blind spot of their IP strategy and discovered too late that their brands and innovations were not sufficiently protected when the Iranian market reopened after the JCPOA was signed in 2016. Certain Iranian companies chose on the other hand to crudely imitate foreign brands instead of creating their own strong domestic brands. And this misrepresentation extends to even the copying of the packaging features of popular foreign products. In this environment of counterfeiting and copying without license, the benefits of protecting personal creations are often unfortunately not considered in Iran. But now, a resurgent trend is seen for domestic production of foreign brands, under license, thanks to the quality of the operational infrastructure of local partners. This strategy to enter the Iranian market may solve plenty of sanctions issues but it also raises IP questions.
Furthermore, one should be aware of how to protect one's intellectual property rights including original designs, trademarks, inventions, innovative products, confidential information, etc. Based on the definition provided by the World Intellectual Property Organization (WIPO), IP rights can be divided into strategic categorizations including patents, trademarks, trade secrets and copyrights.
Protection of IP rights, where is Iran?
At the international level, Iran is a member of WIPO and has acceded to key treaties with respect to the topic of IP including the Paris Convention for the Protection of Industrial Property, the Madrid Agreement and Protocol for International Registrations of Trademarks, the NICE agreement for International Classification of Goods and Services, Lisbon Agreement for the Protection of Appellations of Origin and their International Registration. In the context of copyrights, Iran has not signed the Berne Convention for the Protection of Literary and Artistic Works. Hence, Iran has not reached the same extent as Western countries regarding its Intellectual property legislation.
The Iranian domestic legislation organizes the protection of patents, industrial design, and trademarks as well as the more traditional creative works like books and music and other less business -oriented products . Also, Iran passed a specific Act on the Protection of Rights of Computer Software over twenty years ago in 2000.
However, the Iranian legal system does not provide a strong protection for trade secrets and there is no provision as to related utility models. By exception, the Electronic Commerce law refers to trade secrets that can be of electronic nature or with electronic support. Yet a well-drafted Non-Disclosure Agreements (NDA) or a confidentiality agreement for a specific period and with deterrent penalties can also serve the interests of the innovators and businesses. Protection by a legally binding NDA is not limited to the intellectual property like designs or formulae, or business ideas, and can also cover all information that parties classify as confidential information. Thus, given the lack of protection of trade secrets by law, NDAs should be considered at the onset of any conversation before discussing any intended disclosure of important innovations or ideas to third parties (e.g., investors, etc.). The exclusion of any items from confidential treatment as well as the term of the agreement should also be clearly cited in the NDA.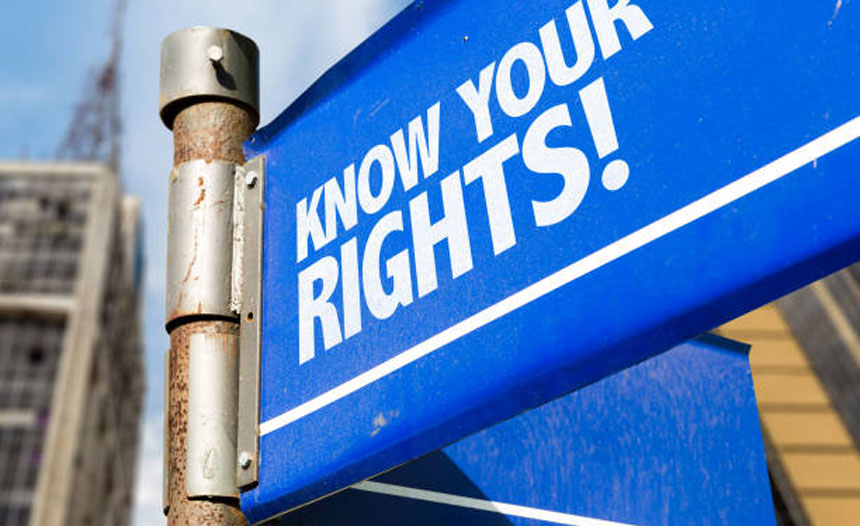 For those who are interested in intellectual law, reading intellectual property laws in Iran might be worthy to read.
Registering your trademarks and patents:
Without registration of the IP rights in Iran, one cannot bring an action for infringement. In Iran, only visible signs can constitute a trademark, therefore sounds or smells are not protected as trademarks which only include logos, words, symbols, designs, or slogans . Moreover, marks and patents should be Sharia'-compliant and cannot be contrary to Rules of Sharia, public order or morality. Foreign companies can easily find what would be considered contrary to Shariah law. However other elements are less obvious if a company does not have a local advisor. For instance, using a national flag in your trademark is not allowed.
Registering your trademark or patent can be done online in Iran. There is an online search database (in Persian) for patents and trademarks that applicants are advised to check in order to verify that previous identical or similar IP rights are not already registered in Iran. However, the scope of available public information online is quite limited. In fact, with respect to patents, one can only find claims of the inventor as to the benefits of a particular patent, a short description of the technical issues and relevant graphs and pictures. As to trademarks, one can find whether an identical trademark or brand is registered and if so, name of the owner of the brand, date of application and category of the label.
As such it is highly recommended that companies and individuals conduct a thorough and comprehensive IP research in the government databases and official gazettes to ensure that the IP rights that are being applied for are not already protected, used by a third party or are not identical or too similar to one in the same category. This will save time and money for the applicant and will avoid any potential litigations.
The Industrial Property General Office of State Organization for Registration of Deeds and Properties in Tehran is responsible for all the issues related to the administration of the IP rights. The applications for registration and protection of IP rights should be filed online on the Industrial Property Office's website and supplemented with the required documents.
Based on their respective IP and commercial strategies, applicants can, where possible, also apply for an international extension of the protection of their IP rights. This protection applies to trademarks under the so-called Madrid Agreement. If the application file is duly prepared and the conditions for registration and protection are met, the IP right is granted for a definite period of time, which is 10 years from the filing date of the application for trademarks (this period can be renewed for consecutive 10-year periods upon payment of the prescribed fees), and 20 years from the filing date for patents (if annual fees are paid on schedule). Attention should be paid to the protection of a patent as it is not renewable and ends at the end of the 20-year period. Also, the starting point of the protection of certain patents may differ, as for instance for medicines and some pharmaceutical products.
Foreign or non-resident applicants are advised to appoint an agent in Iran to perform IP searches and applications, and to provide the necessary and appropriate Power of Attorney to their agent. All the required documents for submission must be in Persian.
Obviously, the protection of trademarks and other products eligible for registration under IP rights will be rejected if they constitute copies or imitations of assets already protected and if the conditions for registration are not satisfied. This is particularly applicable for identical or similar trademarks on comparable goods or services, where a likelihood of confusion is possible. Furthermore, an application for a patent will be rejected if the subject of the application is not patentable, does not result from an inventive and original activity, or is not considered innovative by reference to applicable technical resources and environment.
Protection of inventive and creative activities provides some means to the holders of IP rights should these rights be infringed. One may obviously resort to legal action for infringement in cases of counterfeiting. The holder of an IP right can also direct its actions against any competing IP rights obtained illegally: for instances the owner of a trademark can file a lawsuit and request the annulment of a competing, imitating or confusing trademark in accordance with article 41 of the Patents, Industrial Designs and Trademarks Registration Act. Likewise, the legitimate owner of a patent can request the invalidation of a competitor's patent which does not meet the required legal conditions (e.g., no innovation, no inventive action). Holders of IP rights must also pay attention to use the IP rights they have registered to avoid an action for invalidation brought by any interested third party claiming that the IP right has not receive practical use. This is true for patents that have not reached industrial application or for trademarks not used over a 3-year period.
IP infringements also qualify for criminal response; intentional infringement can be punished by fines and/or imprisonment up to 6 months.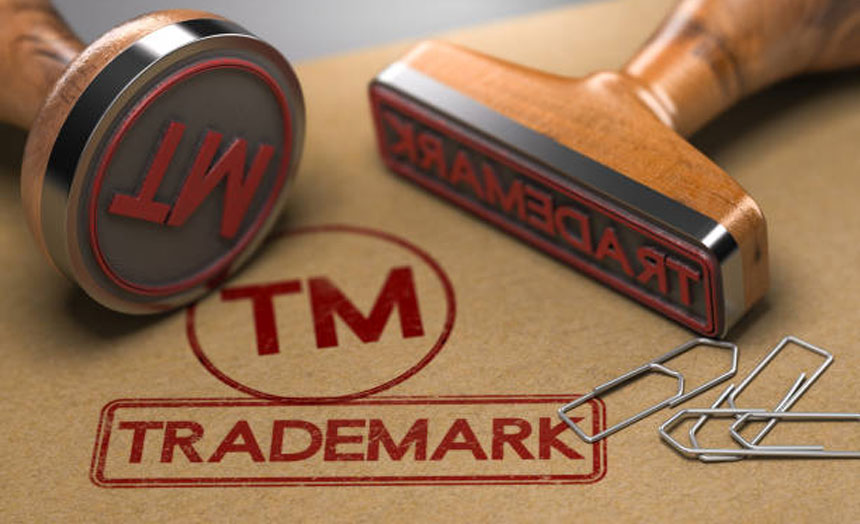 Protection of your IP rights: Points of attention:
Any enterprise is exposed to risks that can affect its innovative and creative activities. This affects domestic companies and obviously foreign ones as well. The risk exposure can be addressed if a proper IP and legal strategy is built with the view to protecting the creative ideas and preparing to defend one's rights if and when necessary. Foreign companies investing or trading with Iran are much more at risk of facing deceitful registration troll trademarks or copycats. Ignored for a long time by key brands, the Iranian market has been re-discovered with the lifting of the international sanctions under the JCPOA. Many foreign companies doing business in Iran suddenly realized at that time that they were either insufficiently protected or not at all with respect to their IP rights.
Indeed, this may have serious consequences for such foreign companies as Iranian courts will deny protection should the IP right of a foreign holder is not decisively registered in Iran, and several courts have in the past considered the owner of a brand not registered in Iran without legal stance or fallback in case of copycat registration.
Also, from a business point of view, we can assume that confusion may exist or may be created by Iranian companies with a well-known worldwide brand, while Iranian courts might rule that a foreign brand does not exist, for sanctions reason, in the mind of Iranian consumers.
An appropriate IP strategy can also help tackling areas where Iran denies recognition of certain protection. Foreign developed software is usually protected under the copyright or right of author rules. Iran not having signed the Berne Convention, foreign copyrights and rights of authors are not recognized or protected in Iran. The trademark protection in Iran can help circumventing the lack of protection of foreign software and building a certified distribution network of genuine software providing the necessary assistance and after-sale services.One of these new technologies used in many fields like Medicine, Agriculture, Mine industries, etc is Biotechnology. Technology transfer in Biotechnology industries can be extremely helpful in improving a society's development, although it may not have the expected or desired results. Technology transfer is essential for reaching success in local market operations, from multinational corporations to local subsidiaries.