By: Trends Editorial Team
---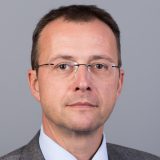 Christoph Grabmayr born in 1962, studied law in Austria, France and Canada, finishing with a degree from the University of Innsbruck. Since joining the Austrian Federal Economic Chamber, he has held posts at Austrian embassies and representative offices in Tunisia, Taiwan, Finland, Canada, France and since 2017, in Iran, with stints at headquarters in Vienna in between.
---
Thank you so much for giving Trends this exclusive interview despite your busy schedule. We are very grateful. If you were to summarize the state of affairs between Iran and Austria, in terms of political relations and more importantly business and trade activities, how would you describe it?
The state of affairs is actually unsatisfactory as the potential is so much higher! Iran and Austria have a long and common history that goes back centuries and is characterized by mutual sympathy and respect, but at the moment that potential is unfortunately not being materialized. It could be much better and bigger. Obviously, Austria being the host to many international agencies including those related to the UN which are permanently housed in Vienna, during the crucial JCPOA talks between Iran and world powers, proudly hosted several rounds of negotiations. The sentiment in Austria is that although we were not a negotiating or signatory party to the JCPOA, we are also part of this treaty due to our direct involvement in hosting it.
While the initial results of the nuclear agreement were very promising and there were big expectations in Austria, those hopes were dampened by external forces and the unilateral withdrawal of only one party. We haven't lost hope on the JCPOA though and look forward to a possible revival of it at some point and that's when the potential between Iran and Austria could hopefully materialize.
Austria has been one of Iran's traditional industrial and trade partners, and in fact some of our best engineers have been educated in Austria from almost a century ago .Please tell us about the history of business and industrial cooperation between the two countries. Also, what is the trade volume between Iran and Austria today? What products and services are still being exchanged? Do you see any major emerging trends/patterns (for example, expansion of trade beyond activities in traditional sectors such machinery, transportation, energy, etc.)?
Historically, Iran and Austria have had close relations and Austria has always been a good place for Iranian traders and industrialists to conduct business, not only being a great central place to do business with Western Europe but also, in the Soviet era, a connecting point to the Eastern Europe and Communist Block, where people could meet on mutual ground. Austria has always viewed Iran as an interesting place to do business, also not only for Iran itself but also for the region. Right now, trade and business activities between the two countries have diminished significantly due to external reasons and circumstances and not much is going on. Austria still mainly exports medical devices and pharmaceutical products, and sometimes even machinery and electrical components and manufactured products in different sectors to Iran, and imports agricultural products from Iran.
Today the total official trade between the two countries stand at only around 45 million Euros with Austria's exports to Iran standing at just over 41 million Euros (close to 30% less than 2019) and Austria's imports from Iran standing at around only 4 million Euros (more than 56% drop from last year). This is obviously a fraction of the potential exchange we could have between the two countries.
Iran is shifting from oil exports to local manufacturing and non-oil exports. Iran also has access to some of the biggest regional markets including Iraq. Would Austrian companies consider Iran as a potential manufacturing hub in our region?
One could say that sanctions had this unpredictable by-product and a blessing at the end of the day, as they have pushed Iran from a raw materials seller to value-added manufacturing economy. Iranian products have made great improvement and now have good quality and design, partially due to a traditional craftmanship that existed here for centuries. They can now compete in international markets, starting with regional ones and then Europe through Turkey. Iranian companies were not challenged to export before but that is changing due to higher capacity and better quality of their products.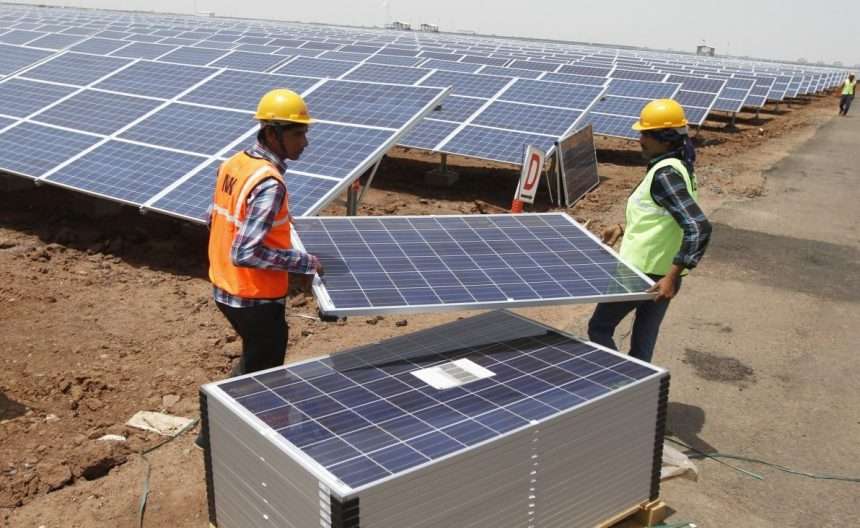 Iran is also a perfect country for new technology such as Solar energy for which Austria could be a great partner.
In other areas from tile production to manufacturing of medical devices, Austrian companies could consider Iran as a manufacturing partner, given the right conditions (post-sanctions).
What do you see as the biggest hurdles on the way of doing business between the two countries (US sanctions, lack of information among investors and traders, Iran's business environment, commercial rules and regulations, etc.)? What do you see as post-sanctions opportunities and challenges between the two countries in terms of industrial cooperation and trade?
There are indeed as many challenges as opportunities when it comes to industrial cooperation and trade.
Some like the pandemic that is negatively impacting travel and trade are fully circumstantial and temporary. Others like sanctions are more complicated and need more time but we are optimistic about a revival of the JCPOA. There are however, many Iran-specific challenges that have nothing to do with the outside world. They include transparency which is very important to Austrian companies (and to other European partners and investor). Another is changing laws and regulations including list of allowed imports and tariffs that for some strange reason is held in secret and not easily accessible! Access to foreign exchange and difficulties in repatriation of money constitute another set of tough issues that make trade risky and sometimes simply impossible. Our advice to Austrian companies is that they consider all these challenges before rushing to Iran even if the JCPOA is revived. That being said we had more than 1 billion Euros in trade with Iran back in 2017 (we have half a billion with the UAE and 1.5 billion with Turkey) which means opportunities with Iran are also great for Austrian companies.
Austria is a small country but very efficient and successful when it comes to industry and business with iconic brands from Doppelmayr to Swarovski and Red Bull.>What do you contribute the success to?
Hard work, reliability and stability (of the entire economic system but also at individual company level), specialization (such as in Doppelmayr's case), perfectionism (in design and craftmanship), persistence (which is manifested in even newer companies such as Red Bull with the production and marketing strategies) and luck! Yes luck; during the fall of the Iron Curtain we were perfectly positioned to benefit from new industrial and trade opportunities that suddenly and unexpectedly emerged! With regards to specialization, let me give you another example; except for Porsche which originated in Austria, we are not a big auto manufacturing country, but there are hardly any cars in the world running without some Austrian components in them. In other words, we specialized in the component side of an industry without being involved in the production of the end product!
Please tell us about Advantage Austria, when did the initiative start, what's the mission?
In what areas are you active in?

ADVANTAGE AUSTRIA:
OUR WORLDWIDE NETWORK,
OUR ADVANTAGE
ADVANTAGE AUSTRIA is the official Austrian Foreign Trade Promotion Organization as a department of the Austrian Federal Economic Chamber and the largest provider of services in the area of foreign trade.
ADVANTAGE AUSTRIA offices are the gateway to Austria for international companies looking for world-class suppliers. We act as a central contact partner playing a strategic role for companies wishing to move to Austria 49Trends/Issue No. 2 / January 2021 and, therefore, are looking for top-quality partners for their business dealings. Regardless of whether foreign businesses are looking for Austrian buyers, a suitable location for a company branch or import/export office or an overview of Austria's internationally respected products and services, all roads meet at ADVANTAGE AUSTRIA. With a network of more than 100 offices in 70 countries ADVANTAGE AUSTRIA is uniquely positioned to consult and guide Austrian enterprises worldwide.
ADVANTAGE AUSTRIA Trade Commissioners help Austrian companies find new contacts and strengthen existing business connections. We put sellers in contact with potential agents, importers and prospective partners. We also obtain e.g. credit ratings and assist with trade names and patent registration.
ADVANTAGE AUSTRIA publishes foreign trade newsletters, brochures etc. to promote export opportunities for Austrian companies. We organize trade missions and official participations in international trade fairs and provide advice and assistance for in-bound buying missions etc.
ADVANTAGE AUSTRIA unites a high degree of openness and international orientation with an extensive network of local Austrian contacts. These advantages ensure rapid, competent answers to any inquiries and solutions to any problems you might have. 
Are there any business delegations visiting either side any time soon (physical or virtual)? If so, in what sector(s) and when? Are there any major cultural/artistic or sports activities between the two countries planned for 2021?
During the pandemic, what we've lost in terms of traditional delegation visits, we're making up with virtual events, in mainly the form of Webinars, including an interesting recent one called "Austria as a Market for Iranian Exporters" which was designed to educate Iranian producers on EU's import regime and how to export to the EU, including Austria as well as marketing strategies to sell to the European market. We are planning for several upcoming events for the rest of the year and in 2021 (physical ones or again webinars depending on the situation with the pandemic) including on environmental protection, energy efficiency, and green energies to name a few.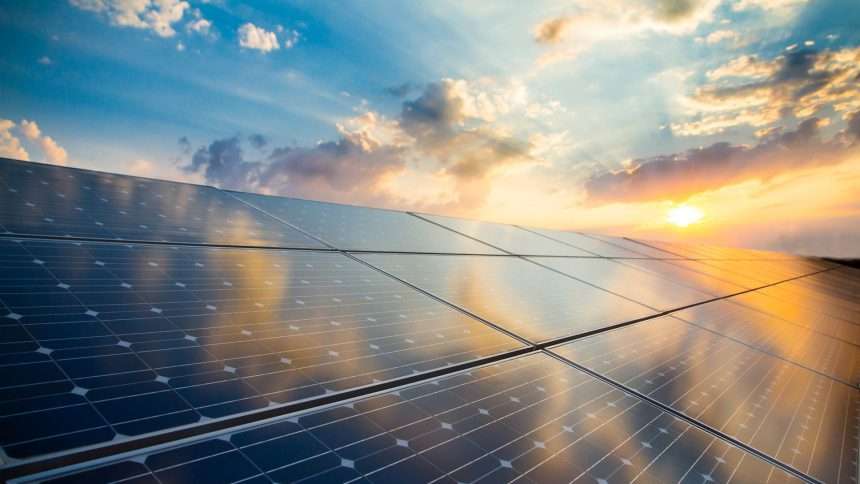 Austria has had one of lowest death rates from the COVID-19 outbreak. To what would you contribute this to? Is there currently any cooperation between the two countries in that front? How can we leverage each other's experiences and face future pandemics?
I would say while the death rate has been low, relatively and compared to other countries, this may change during the future waves of the pandemic. In the case of countries such as Italy and Spain it was really bad luck as in these countries close social distance is a part of their culture and they were caught off-guard not initially knowing how the virus spread. In our case, the personal distance is farther and people really did observe some of the COVID-related rules such as wearing masks and observing maximum personal distance. As for sharing experiences related to the pandemic, we are hoping this could happen in near future with sharing scientific research as well as prevention methods for the next virus!
Can we expect further improvement of relations between Iran and Austria in the foreseeable future, given the challenges including political climate in in the US, sanctions, etc.?
Austria relies heavily (to the tune of 60% of the GDP) on interaction with other countries in the form of global trade and industrial cooperation. With Iran, I would say that relations are very good but results could be much better! As I mentioned earlier, the potential is massive and we need to significantly improve relations on all fronts. Circumstances may not be perfect now, but we shouldn't give up. After all, when you stop aiming for better, you
stop doing good.