By: Trends Editorial Team
---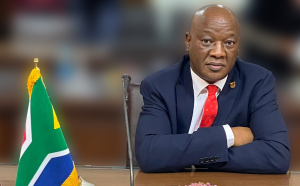 Vika Mazwi Khumalo has been the Ambassador Extraordinary and Plenipotentiary of the Republic of South Africa in Tehran since 2018. He has a bachelor's degree in education and a master's degree in business management, as well as an LLM on Technology and Intellectual Property Law.
He held several management positions since 1984 before being appointed South African Consul General in Shanghai, China, in 2010. During this period, he was the Commissioner-General of South Africa Section, at World Expo Shanghai in 2010, and Convener and Founding Chairman of Shanghai Int'l Chamber of Commerce in 2011. He went on to assume the position of Ambassador Extraordinary and Plenipotentiary of the Republic of South Africa in Ankara between 2012 and 2016.
---
Please tell our readers about South Africa, its history, people, art, culture and economy, as well as its natural beauty and tourist attractions? What are the current opportunities and challenges for South Africa?
For those readers that may not already know, South Africa is approximately the size of the Islamic Republic, with a slightly lower population of 60 million people. The country also features a very diverse and scenic geography ranging from desert landscapes, Mediterranean climatic zones, and subtropical areas to everything in between. Such diversity is more evident when traveling inside South Africa within 100km you experience completely different climatic zones and or cultures.
South Africa has a very long history of settlement at least dating as far back as being known as the Cradle of Humankind. This history, unfortunately, was marred by Dutch and British colonialism and the subsequent oppression and discrimination of people based on their race under the apartheid system. However, the long and hard struggle South Africa undertook to ensure the freedom, non-racialism, non-sexism and human dignity for all who live in the country are entitled to, have also ensured that the country is one of the most culturally diverse countries globally. This is attested to the fact that South Africa now has 11official languages with many other languages, including sign language being constitutionally protected.
Although most South Africans speak 2 or more languages the primary language of business and governance is English. This diversity results in a very vibrant environment not only culturally but also economically. The opportunities are thus also endless, but this does not mean that South Africa does not have its own challenges. The main challenges South Africa continues to address remain centered on the issues of poverty, unemployment and inequality, in particular as this relates to the majority of the population that was subjugated under apartheid. Therefore, the country continues to deal with and rectify the legacies that the apartheid and colonial systems left behind.
If you were to summarize the state of affairs between Iran and South Africa, in terms of political relations as well as trade activities and cultural exchanges, how would you describe it?
South Africa and the Islamic Republic of Iran continue to enjoy cordial and friendly historic relations. These relations were established c.1940 and following the Islamic Revolution, the Islamic republic played a major role in isolating the apartheid government as well as continuing to support the liberation of South Africa.
It thus followed naturally that full diplomatic relations were quickly restored following South Africa's first democratic elections in 1994 and that the relationship was further formalized through the establishment of a Joint Commission for Cooperation in 1995. The latter is chaired by the Foreign Ministers of the two countries and meets formally on a biennial basis with various intersessional mechanisms and technical working groups supporting the Joint Commission. The area of focus is wide ranging from political to economic interactions.
Underscoring the relations between the two countries is the fact that 23 bilateral agreements have been signed in the past and currently a further approximately 30 agreements are under review as new agreements or instruments aimed to update or replace current agreements.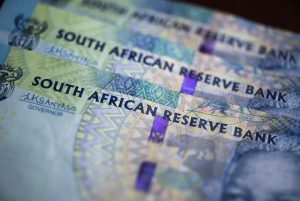 Please tell us about the history of trade between the two countries. Also, what is the trade volume between Iran and South Africa today? What products and services are still being exchanged, if any? Do you see any major emerging trends/patterns?
Trade has diversified substantially with a wide variety of items or sectors being traded. In 2016 former Presidents Zuma and Rouhani committed the two countries to further diversify economic engagements to a level of US$2 billion per annum by 2022/2023. Unfortunately, this target could not be reached primarily due to the unilateral sanctions' regime imposed on Iran by the USA.
This development in 2018 had the further impact that economic engagement shifted towards unsanctioned sectors and items with current trade level just under US$300 million per annum. The main trends or patterns any country would need to contend with will be the continued global recovery from the Covid-19 pandemic and especially the pandemic's impact on supply chain processes. The further continuing global impact would be the ongoing conflict in the Ukraine and its further effects on the global economy.
What do you see as the biggest hurdles on the way of doing business between the two countries (domestic politics in Iran, US sanctions, lack of information among traders on both sides etc.)? What do you see as the opportunities and challenges for Iran in 2023/4 and beyond (economically, geopolitically, internationally…)?
The biggest primary hurdle remains the unilateral coercive measures imposed on the Islamic Republic by the USA. Although, South Africa does not officially recognize any unilateral coercive measure, our private economic sector and actors remain mindful of the possible impact this may have in respect of their global activities. In respect of these sanctions, the two main obstacles even when engaging in humanitarian or unsanctioned sectors remain the restrictions on banking and financial transactions as well as shipping lines.
As you know, South Africa and Iran are geographically quite some distance apart and overcoming these challenges also raises the cost of doing business, which serves as a further deterrent for especially smaller economic entities. A very positive development was that the Trade and Promotion Office (TPO) of the Islamic Republic has agreed to ensure that an economic centre is created at the Embassy in Pretoria. This will clearly assist in raising the level of awareness of especially the economic opportunities that Iran continues to present to South Africa as well as providing information to interested parties on how to continue to engage with Iran even in a restricted environment.
As the Embassy in Tehran, we continue with our strong economic focus engaging various Ministries, provinces, Governors, Mayors as well as companies to identify and engage on a variety of opportunities in various sectors despite, the hurdles imposed. The model utilized by the Embassy has even been adopted by other actors.
We further continue to support South African investors in Iran and one example of this is MTN, which is in a 49% partnership with Irancell. MTN having re-evaluated some of its investments in the region has remained committed to Iran and continues to expand its investments within Iran through this partnership. Examples of recent investments, together with its partner, IranCell, included completion of phase one of the 5G internet network, developing the Northeast Switch Center, first phase of the extension of fiber-optic internet lines, launching a new mobile and fixed network (TD-LTE), expanding rural communication systems or the Universal Service Obligation (USO) and a new version of the Irancell-e- Man (My Irancell) application. This is a further testament of the importance South Africa and its multinational companies continue to attach to Iran, despite the difficulties imposed.
The theme of this issue of Trends is Smart Agriculture & Food Processing and South Africa is among the most fertile countries in the world when it comes to agriculture. Is the country moving towards smart farming? Also, has there been any cooperation between Iran and South Africa in the agriculture sector?
It is important to note that based on average annual rainfall figures, South Africa should not be a major agricultural producing country. However, the agricultural sector as a whole remains an important sector within South Africa as well as one of the main employment and livelihood creators in especially rural areas.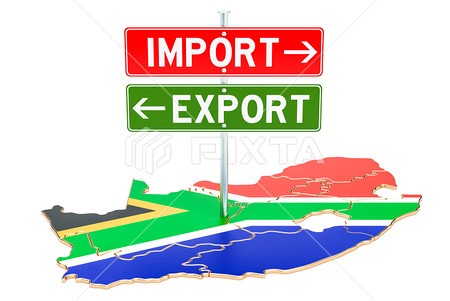 In South Africa, there are approximately two million smallholder or household farmers compared to 35,000 commercial growers.
Technology has and continues to completely transform agriculture over the last few decades. These days, producers are integrating everything from drones and satellite sensing to genetic modification and, more recently, artificial intelligence (AI) into their operations to reduce costs and enhance yield.
However, in the South African context, a dualistic agricultural economy exists with highly developed commercial players on the one side and small scale or even subsistence farmers on the other. This differs from various other regions across the African continent where there is greater focus on small-scale producers. In general, these large commercial farms tend to have greater access to more resources, including knowledge and funding while small farmers generally struggle to even sustain, or grow their businesses.
Therefore, a fair amount of technology has already been successfully applied in South Africa, specifically within the commercial sector. The implementation of smart farming technologies over the years has helped producers and growers to achieve the highest potential in whichever farming activity they choose to undertake.
Currently, South African, mainly commercial producers apply everything from regenerative agriculture, which relates to the use of smart technologies to improve efficiency, to gene technology. The use of the latter has showed great results in increasing yields, with genetically modified maize production now making up about 80% to 90% of the total. Genetic research has enabled plant varieties to be created that are more drought resistant while producing greater yields, especially within South Africa's limited overall rainfall context.
The more recent introduction of AI is also significantly increasing not just the quantity, but the quality of produce. This includes robotic packers, climate sensing on the actual plants (especially in vineyards) and quality control within packaging warehouses, such as identifying eggs or produce that do not meet required quality standards.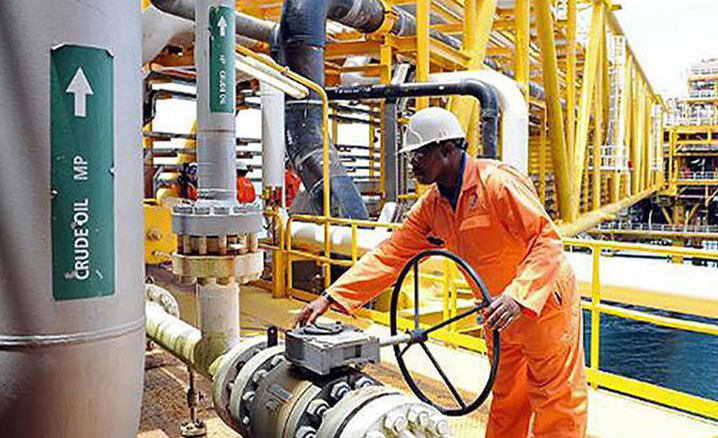 The emergence of online marketplaces, accelerated by the Covid-19 pandemic, is supporting the marketing of farming operations by making it easier for producers to market themselves and their produce and to access distribution channels outside of their typical geographic areas.
However, all of this technology comes at a price, which remains largely unaffordable to smaller-scale and especially subsistence farmers. This needs to be addressed through not only assistance to these farmers but through greater collaboration at all levels, also extending to other specialists within the value chain that can assist with skills and knowledge transfer.
Not only government but various start-ups in South Africa have taken up the challenge to assist these smaller-scale farmers with initiatives such as online stores for selling raw materials like seeds, chemicals, and fertilizers; supplying information and technical support; and pairing investors with these farmers to upscale their businesses.
South Africa's conservation agriculture policy together with the National Development Plan, aims to fast-track smallholder participation in agri-business, job creation and sustained rural livelihood opportunities. Government has committed to develop smallholder agricultural opportunities for 300,000 households and to create about 145,000 jobs in agro processing. This will result in economic growth, food security and poverty reduction.
What other industries are strong in South Africa and potentially of interest to Iranian traders, industrialists and investors?
South Africa has a very strong industrialized formal economy that encompasses all of the traditional economic sectors, i.e. from primary economic commodity based industries (natural resources extraction), a very advanced service sector to manufacturing. Over 180 Fortune Global 500 companies are present in South Africa.
South Africa remains one of the largest overall economies in Africa, only rivalled by countries with much larger populations and thus domestic consumption. It remains the most industrialized economy in Africa. South Africa boasts the best 3 airports in Africa, and in terms of ports in Africa has the largest coal terminal, the largest iron ore terminal and the largest overall port. This is all connected with an extensive road network as well as railways. The Sishen- Saldanha railway link is currently running the longest trains in the world to transport iron ore. This is no small technological achievement considering that this is safely
achieved while utilising a narrow gauge of only 1,067 meters with 372 wagons each carrying 100 tonnes of ore. South Africa's economy is also very technologically advanced, and some of our achievements boast the first heart transplant.
Are there any business delegations visiting either side any time soon? If so, in what sector(s) and when? Are there any major cultural/artistic or sports activities between the two countries planned for 2023?
The two countries continue to exchange many delegations at a private level in a variety of sectors and industries. However, the 15th Session of the Joint Commission for Cooperation will be hosted in South Africa during 2023 with the further aim of President Seyyed Ebrahim Raisi conducting an official State Visit by to South Africa. These events will obviously include official business delegations. In addition, the two countries are also working towards a visit to South Africa by Deputy Minister Safari whose visit will precede the two above mentioned events.
How do you see the frozen JCPOA talks impacting relations between Iran and the West? In your opinion, can the JCPOA be revived despite the challenges? Can that make Iran a possible trade and investment destination for South African companies?
South Africa continues to remain a strong advocate for the peaceful resolution of disputes and conflicts through inclusive dialogue and engagement. Therefore, South Africa also believes that this is the only way forward to resolve or revive the JCPOA, but this will only be possible if all parties show true commitment in seeking a mutually acceptable and beneficial outcome. South Africa believes that this remains achievable despite all the challenges it currently faces.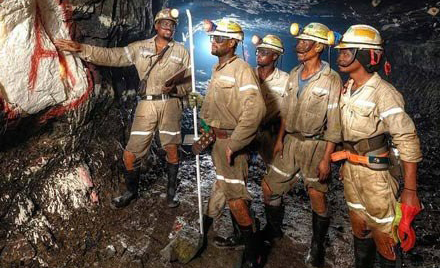 If a positive outcome could be attained, naturally boost trade and investment between South African and the Islamic Republic of Iran. However, we believe that our commitment to engagement should not be determined by unilateral coercive measures and we will continue to engage and build relations with the Islamic Republic even within a sanctions environment. Therefore, South Africa will continue to explore opportunities for both countries, within the framework of the unilateral sanctions, rather than rely on or wait for a specific agreement or outcome that may (or may not) further facilitate interaction, especially economic engagements.
When it comes to nuclear non-proliferation, South Africa is considered a unique case and one of the only countries in the world to give up nuclear weapons. How did that happen and what was the impact on the country's economy and international relations?
The Weapons of Mass Destruction (WMD) was developed by the former apartheid regime as a deterrent during the 1970's producing the first military device in 1982 with an approximate yield of 19 kilotons. However, with the advent of democracy in South Africa a decision was taken to end this programme since it was not in its interest to possess such capabilities if the country wished to emerge from apartheid as a respected and trusted member of the international community. The devices were thus destroyed and South Africa subjected itself to an intensive and thorough international inspection by the IAEA to allow for certification that South Africa was compliant by 1994 and had dismantled all programmes and devices related to its nuclear WMD programme. South Africa also became a member of the NPT in 1991.
In essence former President Nelson Mandela summed up South Africa's view best while addressing the United Nations General Assembly in 1998 by stating that: "In reality, no rational answer can be advanced to explain in a satisfactory manner what, in the end, is the consequence of Cold War inertia and an attachment to the use of the threat of brute force, to assert the primacy of some States over others".
South Africa, especially during the apartheid era, had other programmes developing non-nuclear weapons of Mass Destruction. It should be noted that in the very same spirit we ended all of our biological, chemical, and ballistic missile programs in 1993.
It is within this context that South Africa remains a strong proponent for the right to the peaceful uses of nuclear technology as well as a strong opponent to the development, manufacture, stockpiling, acquisition, testing, possession, control or stationing of nuclear explosive devices, as well as the dumping of nuclear waste.
South Africa thus has in the past and will continue in future to take strong positions on non-proliferation, disarmament, the peaceful use of nuclear technologies and the international legal frameworks and bodies governing these. South Africa has played instrumental roles in the establishment of the African Nuclear-Weapon-Free Zone Treaty, also known as the Pelindaba Treaty, and the African Commission on Nuclear Energy (AFCONE), which South Africa is hosting as an African Union body.
South Africa also has been a very vocal supporter and promoter of the UN Treaty on the Prohibition of Nuclear Weapons (TPNW), adopted in 2017, with then President Zuma stating at the signing ceremony that: "As a country that voluntarily dismantled its nuclear weapons programme, South Africa is of the firm view that there are no safe hands for weapons of mass destruction […] We are making a clarion call to all member states of the UN to sign and ratify the ban treaty in order to rid the world and humanity of these lethal weapons of mass destruction."
Tell us about tourist attractions in South Africa. Is there any one in particular that you recommend or is your favorite? (Mapungubwe Cultural Landscape; Richtersveld Cultural and Botanical Landscape; Khomani Cultural Landscape; Barberton Makhonjwa Mountains; Cape Floral Region Protected Areas; iSimangaliso Wetland Park; Vredefort Dome; Maloti- Drakensberg Park…).
It would be difficult for me to choose a firm favourite, also since most South Africans will have some bias in respect of the region they originate from. For people originating from Kwazulu-Natal there will be nothing better than the province's beautiful beaches, subtropical climate, the midlands area, and the Drakensberg Mountains. Someone from Cape Town may be of the view that the Cape Mountains, Table Mountain, Robben Island, and the tranquil West Coast may be the best areas in South Africa.
​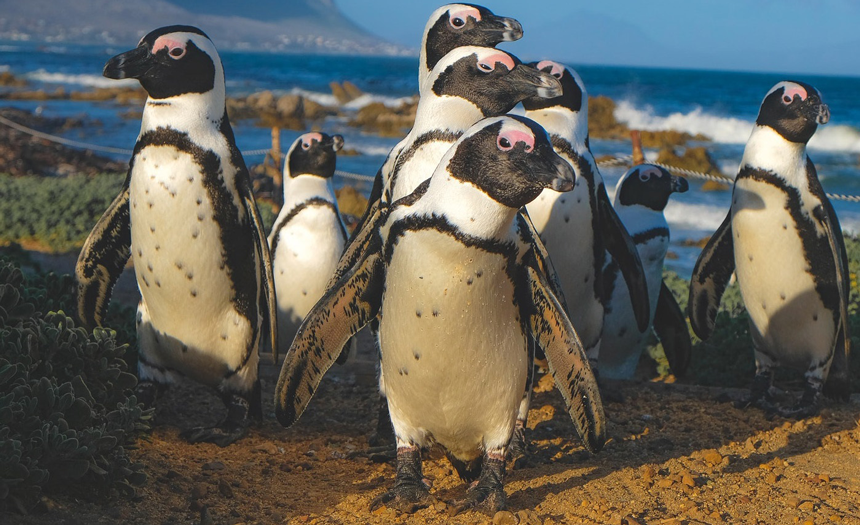 This goes to show that South Africa has an impressive amount of natural and cultural diversity for any visitor and can cater for the preference of any individual, whether they may prefer warm or cold oceans, a Mediterranean climate, deserts or semi-deserts, grasslands or mountains, game safaris or city life. Some of the natural wonders South Africa possesses that your readers may not be aware of include, 21 national parks (game reserves) and a myriad of private reserves, 3000 bird species, the Big 5 (buffalo, elephant, leopard, lion and rhino), the largest man-made forest in the world (Johannesburg/ Pretoria), the highest waterfall in the world (interrupted Tugela falls in the Drakensburg), the largest green canyon in the world (Blyde River Canyon), the world's best land-based whale watching spots, homes of two Nobel prize winners (Nelson Mandela and Desmond Tutu) in one street (Vilakazi Street in Soweto), 1 of 18 so-called megadiverse destinations globally, and offers for the adventure seekers the highest natural bungee jump in the World, shark cage diving with Great White Sharks and many other adrenalin filled activities. sanctions, rather than rely on or wait for a specific agreement or outcome that may (or may not) further facilitate interaction, especially economic engagements.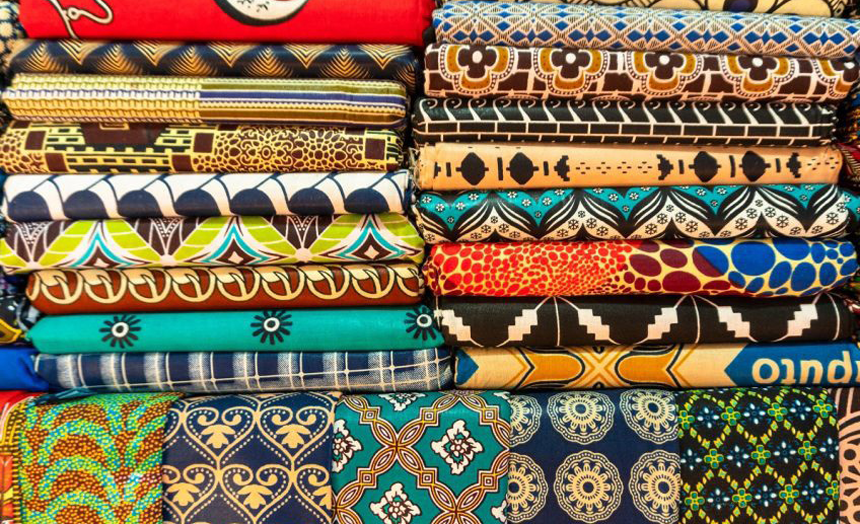 You may find this article interesting as well. Have a look at link below:
Complexities of Doing Business under Sanctions
How has your personal experience been so far in Iran? Do you see any similarities between Iranians and South Africans? Have you had a chance to see other parts of Iran besides Tehran? Would you recommend Iran as a tourist destination to fellow South Africans?
I have been fortunate to have travelled to various provinces and regions within Iran. I have learned that similarly to South Africa, each region presents unique natural beauty, significant histories and is filled with people of many local cultures. The people similarly are welcoming and friendly, not only to strangers but to foreigners as well.
Wherever I have visited, locals were eager to learn more about South Africa, while they eagerly shared their proud history and regional diversities that constitute the Islamic Republic. Unfortunately, Iran remains overlooked as a main tourist destination, but based on my own experiences I believe that any person should visit the Islamic Republic at least once in their lifetime.