By: Trends Editorial Team
---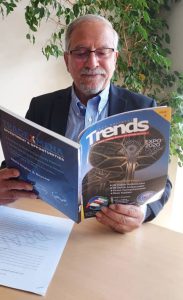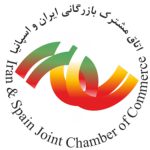 Mohammad Taheri, born in 1954, is the president of Iran-Spain Chamber of Commerce and General Secretary of APEC (Association of Petroleum Industry Engineering & Construction Companies).He served at the Ministry of Foreign Affairs of Iran from 1980 to 2009 where his diplomatic missions included Consulate General in Erzurum, and later in Istanbul, Turkey, and Deputy Chief of Mission of Embassy of Iran in Baku, Azerbaijan, and Iran's ambassador in Poland, New Zealand and Portugal at various times. Mr. Taheri has also served as Director of economic, political and ceremonial departments of Iran's Foreign Ministry over the years, and as Adviser to Dr. Kamal Kharrazi, Iran's Minister of Foreign Affairs. Mr. Taheri also served as Advisor to Dr. Nahavandian, the former president of Iran's Chamber of Commerce, Industries and Mines, and also to the president of Iran & Portugal Business Council. Mr. Taheri is a graduate of Tehran University in Agricultural Engineering and has earned his master's degree in the same field from University of Texas in United States. He also holds a master's degree in International Relations from Azad University of Tehran. Mr. Taheri has a PhD degree in International Relations from Warsaw University in Poland. He is fluent in English, Turkish and Persian.
---
How do you describe the history and process of trade relations and economic cooperation between Iran and Spain in recent years?
Iran and Spain, two ancient countries with a history of influential civilization in world history, have had significant cultural and political relations since ancient times. It is difficult to find countries that do not have a history of enmity with each other. But the relations between Iran and Spain are a clear example of two countries that have enjoyed friendly rapport throughout their long history of cultural, diplomatic, and strategic affiliations.
Political relations between Iran and Spain began more than four hundred years ago with the travel of the representative of King Philip II to the court of Shah Abbas I in the Safavid period. Common historical background and experiences have been the basis of these relations between the two countries throughout history. Following Spain's membership in the European Union, and especially in recent years, Iran-Spain diplomatic ties have been a function of relationship between Iran and the EU as a whole. Having said that, in recent decades the political and economic exchanges between the two countries have continued without any problems, and Spain as a sovereign state has repeatedly and at various levels endorsed the preservation and enactment of the JCPOA. But regrettably, overall relations between the two countries have not reached the expected potential yet.
What is the level of Iran-Spain relations? Is there currently any trade between the two? In which industries and how much?
Spain is one of the most attractive domestic markets in Europe with over 47million potential consumers and more than 70 million tourists who visit the country every year from all over the globe.
In addition, it should be noted that in terms of purchasing power, Spain is stronger than many robust and dynamic economies in the world.
Spain, as a member of the European Union, and with access to this large global consumer market with a total population of 500 million, can claim an essential economic position. Accordingly, Iran and Spain have fostered a meaningful level of relations between them to take advantage of their mutual strengths.
The presence of representatives in economic conferences and exhibitions of the two sides shows the deep desire of the private sectors of both countries for further mutual development and cooperation in economic platforms.
Considering the important capacities of Iran and Spain for bilateral economic cooperation, especially trade exchanges and cooperation in the fields of oil and gas, agriculture, tourism infrastructure and the fields of air and sea transport, both sides are aware of the need to improve and enhance their relations, and both nations seek to remove existing obstacles and set goals to achieve a position commensurate with these capacities.
While not so long ago, the volume of trade between Iran and Spain reached over 3 billion euros, currently the official and direct volume of trade exchanges between the two countries is declared around 300 million euros. But this figure is not the actual volume of our trade relations. Some of the trades are indirect through other countries or through private companies outside official and governmental bodies, including the embassies. Based on field research and review of reciprocal goods, including Spanish goods in Iran and Iranian goods in Spain, the volume of informal and indirect exchanges between Iran and Spain is generally about 700 million euros through our 15 neighboring countries. Trade between the two countries is mainly in the fields of agriculture and agricultural equipment, petrochemicals, pharmaceuticals, oil and gas equipment, and so on.
Under such circumstances, the Iranian private sector is ready and eager to increase both the trade of goods and services with Spain, and to welcome European investors in Iran, especially from Spain.
Most of the exports from Spain from 2017 to 2020 were primarily industrial products and technology, followed by agricultural products and equipment, consumer items, and in the fourth place was the category of beverages.
Iran's high-quality saffron was the number one import in Spain. Nuts and foundry products are in second and third place as far as export to Spain, followed by raw materials and semi-finished plastic products.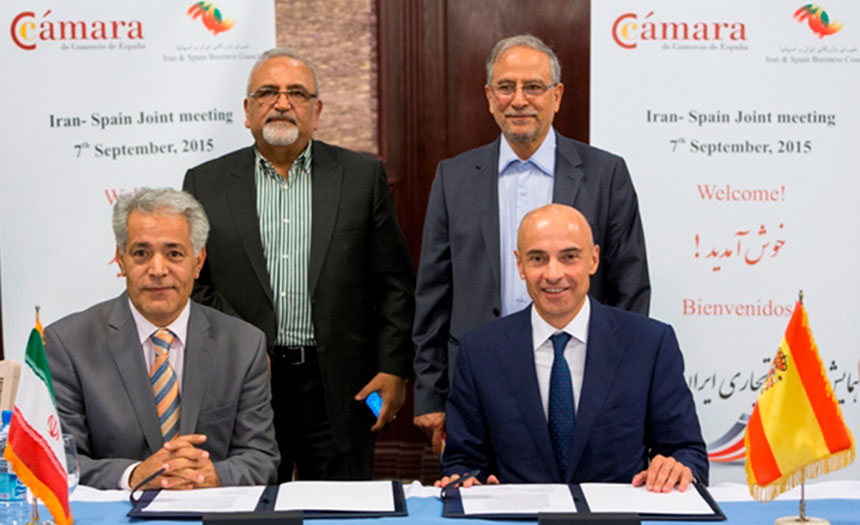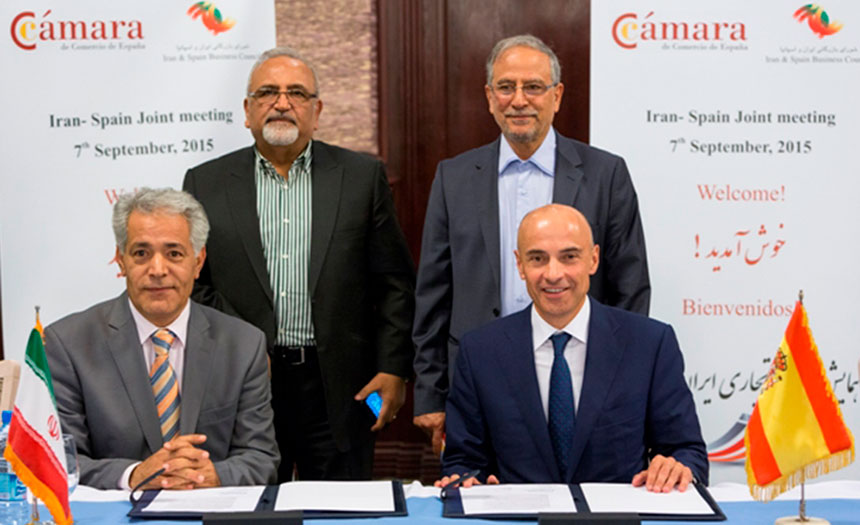 Iran and Portugal-Poised for Future Expansion of Relations-
Please tell us about the Iran-Spain Chamber of Commerce and its field of activity?
The Idea of an Iran-Spain Business Council originally started in 2001 with the efforts of economic enthusiasts of the two countries. After some research by the Iran Chamber of Commerce and some background research by the embassies of the two countries, a founding board was established, and soon the Council's first general assembly was announced in 2003.
Iran-Spain Business Council officially started its activities after the election of its board of directors. As a non-profit organization, this Council intended to develop trade, economic and industrial relations between Iran and Spain, and in order to achieve its assigned goals, the Iran-Spain Business Council undertook necessary measures.
After several years of successful trade and diplomatic missions between the two countries, and based on the review of the Supreme Council which supervises the performance of the Iran Chamber of Commerce and its affiliates, the Council was promoted to the Iran-Spain Chamber of Commerce in 2016. This promotion was also according to the Iran-Spain Business Council's past performance records and its close undertakings with the Spanish embassy in Iran along with a number of Spanish companies doing business in Iran.
The total number of Iranian natural and legal members of the Joint Chamber since its establishment is 610 , of which 103 companies are active members.
Tell us please about the activities of the Iran-Spain Joint Chamber during the Covid-19 pandemic.
During the Covid-19 pandemic period, focused webinars have been held to examine Spain's business opportunities for post-Covid era.
Over the past 2 years, interested member companies have met with their Spanish counterparts through already existing platforms. Also, due to the cancellation of most of the Spanish exhibitions in the last two years and the lack of visas due to the epidemic, the available online exhibitions were identified and with the necessary coordination, the terms for online participation of interested people were established.
In addition, on the occasion of Spain Day 2021, Iran Trade Promotion Organization held a large Iran-Europe Business Webinar Forum with cooperation of Iran Trade Center (ITC) and the support of the Iran-Spain Joint Chamber of Commerce, to create the necessary platform for trade and scientific and technological cooperation to increase Iran's non-oil exports.
Last year, the Iran-Spain Joint Chamber of Commerce booked a pavilion from March to September 2021 at the Iran Chamber's virtual exhibition, and on this platform, the Spain Day Forum was attended with the participation of officials of both countries along with Iranian and Spanish companies.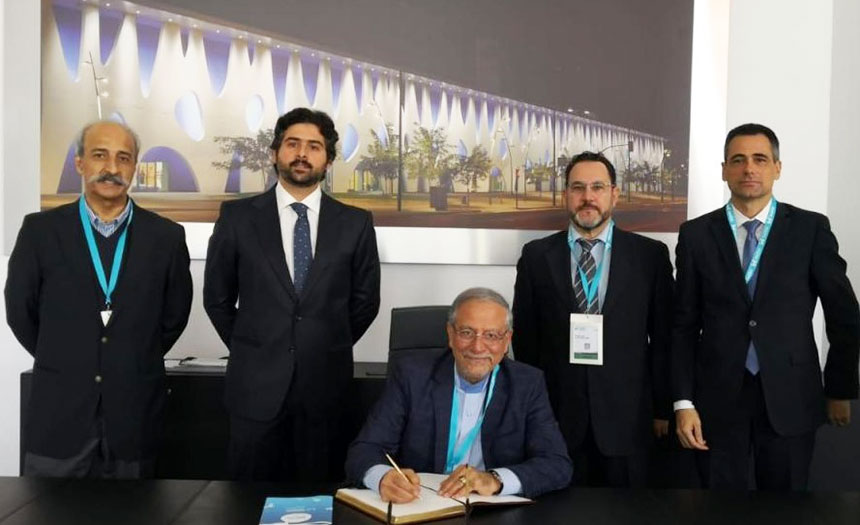 iranGrain 2022 Conference Hopes to Address Global Grain Supply Concerns
How does one join the Iran-Spain Joint Chamber? What services do members get?
Membership is of three types: ordinary, observer and honorary.
Observer and honorary members can use the services of the Joint Chamber but do not have the right to vote in the assemblies.
Conditions for ordinary membership in the joint chamber, which entails voting rights, are:
• Completing the membership form
• Having a valid business card or a valid membership in one of the Chambers of the Iran Chamber of Commerce, Industries, Mines and Agriculture
• Payment of entrance and annual membership fees for the Joint Chamber
• Acceptance of the context of the charter and the regulations of the Iran Chamber of Commerce
Non-resident natural or legal persons can become members of the Joint Chamber, provided they obtain a letter of introduction from one of the Spanish Chambers of Commerce and after the approval of the Embassy of the Islamic Republic of Iran in Spain or the Spanish Embassy in Iran.
Services that members receive include:
• Business discussions including exchange of information and mutual consultations for more efficient trade between Iranian and Spanish companies
• Introduction of appropriate authorities, and Iranian and Spanish legal experts for signing of contracts and managing legal affairs
• Introduction of reputable Spanish companies to Iranian members according to their field of work
• Holding of business meetings between the two countries' trade representatives
• Holding of meetings with Iranian members for information regarding the duties of Iran's Trade Facilitation Commission, for doing business with Spanish companies
• Providing of membership certificates to Iranian members to present to the Spanish Embassy in Iran to facilitate necessary trade protocols
• Holding of exhibitions in Spain and participation in Spanish exhibitions by sending a delegation or having a pavilion in those exhibitions
• Financial advice according to the current circumstances
• Information and guidance about Transportation of goods
• Information and guidance about Tourism and investment in Spain
• Hosting of business meetings in Spain or Iran for delegations of either country
• Registration of Iranian members in exhibitions identified and requested by them
• Conducting of meetings and conferences with the goal of developing economic relations between the two countries
• Leadership of efforts to resolve disputes arising between natural and legal persons of Iran and Spain over trade matters through arbitration, and in case of failure, encouragement of the parties for resolution of disputes through the Arbitration Center of the Iran Chamber of Commerce
• Investigation of any problems of the members of the Joint Chamber arising from trade matters, and referring them to the relevant internal and external authorities as necessary
What are the Joint Chamber plans for participating in international exhibitions?
The Iran-Spain Joint Chamber of Commerce currently sends trade and exhibition delegations to 7 important Spanish trade shows in various fields on an annual basis as one of the effective methods for international marketing is participation in exhibitions around the world. And the fact is that Spain annually hosts the largest international and domestic trade fairs in various specialties and fields in which companies from all over the world, including Spain, offer their products and services. As such, the Joint Chamber has decided to actively take part in these exhibitions and to interact with potential trade partners and customers from Spain and other participating countries.
The Joint Chamber will select the exhibition and arrange a trade delegation according to the field of activity of the member companies, and consistent with export and import laws of the two countries. In this regard, the Chamber examines the goals and capabilities of the delegation according to the existing criteria, including but not limited to: qualifications for entering a foreign market, requirements for representation abroad, factors for identification and introduction of new products, branding, and familiarity with the host market.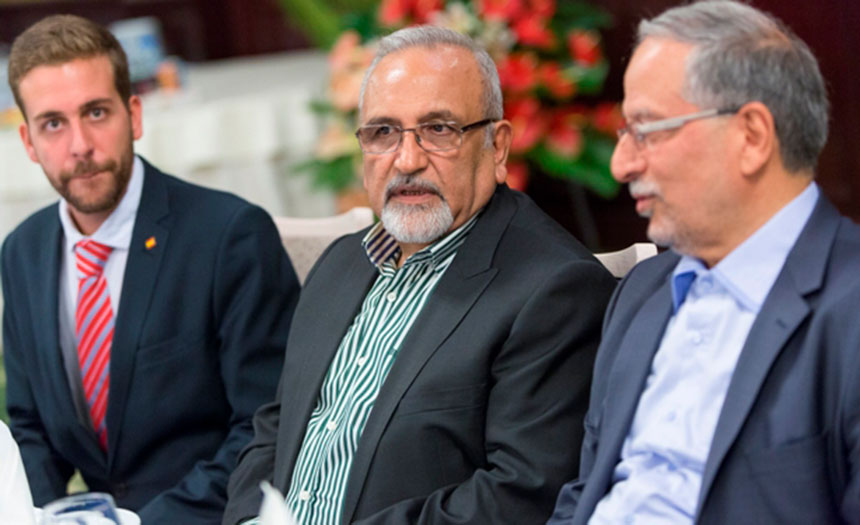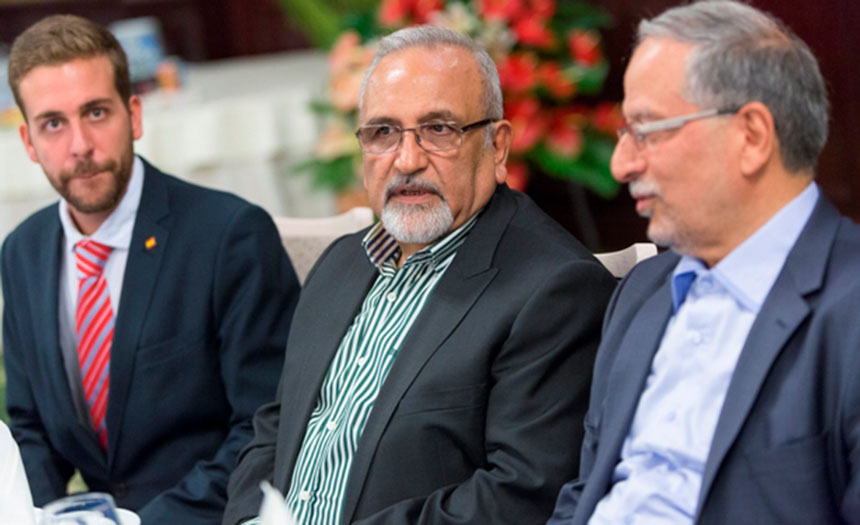 Iran-Qatar Chamber of Commerce Shares the Latest on IranQatar Trade & the World Cup 2022
Please tell us about the important industries of Spain and the opportunities the Joint Chamber sees for cooperation between the two countries.
Most of Iran's exports to Europe are made through intermediaries, so the published statistics cannot be accurate. All the same, the table below shows the number of Spanish imports of different products to Iran. From just this table we can see that Iran has the potential to gain a significant share of the Spanish market. It is hoped that through effective negotiations by Iranian officials, the conditions of our country's trade relations with other nations will be facilitated in a timely fashion and new models will be used to advance Iran's interests. In the past, Iran's most important exports to Spain included saffron, steel and iron, nuts, plastic raw materials, granite and marble, and health care products. Looking at this table, we find that it is possible to develop this market further.
Tell us about Iran's potential and capacities (trade, investment, etc.) for more cooperation with Spain.
Iran can be a very good market for Spain to expand in various industries and products such as automotive manufacturing and spare parts, medicine and petroleum products, fertilizers and seeds and irrigation machines, textiles and shoes, cosmetics, new energy, especially solar and wind, livestock and poultry feed. The following is a list of potential areas of cooperation for the Iran-Spain Chamber of Commerce:
-Utilizing the power of large Spanish companies for new and semi-finished large projects of all kinds in Iran
-More efficient and direct cooperation between the two Chambers of Commerce for resolution of cooperation agreements already on the agenda, and to facilitate business activities of economic actors of Spain in Iran
-Using Spain's capacity to export Iranian products and services to Latin America
-Establishing a counterpart of this Joint Chamber as the Spanish Iranian Joint Chamber in Spain with the support of the Ministry of Foreign Affairs and the two countries' respective Chambers of Commerce
-Concluding cooperation agreements to resolve any trade disputes
-Engaging leading forces in Iranian business community already active in Spain to expand relations between the two countries
-Concluding memorandums of cooperation between various economic organizations with common business specialties in Iran and in Spain
-Support for exhibitions in our respective countries
-Mutual cooperation between Iran and Spain for development projects in third countries using our human resources, machinery, and modern knowledge-based capacity
-Collaboration with respect to the rich recreational and historical capacities of the two countries for increase in tourism between Iran and Spain
-Maintenance and expansion of exports of traditional products and services including saffron, Persian carpets and nuts, while using leading-edge technology and standards, as well as further strengthening of the country's packaging industry for export purposes.
What are the biggest challenges facing Iran in this respect?
Offhand I can list some of the challenges, some to be resolved on a domestic level and others requiring mutual cooperation. But these are not insurmountable obstacles and can be addressed with determination.
• Inability of our domestic products to compete with foreign markets in terms of quality
• Customs, tariff and transportation issues
• Inadequate banking facilities including for export development purposes, as well as overall banking problems with transfer of funds for trade purposes or even opening of bank accounts in Spain for Iranian companies and individuals
• Lack of forward-looking and long-term policy approach
• Lack of attention to, and knowledge of, Spanish standards, laws and regulations
• Poor awareness of risks and costs of exporting to Spain
• Poor knowledge about Spanish markets and inadequate monitoring system of its conditions
•currency fluctuations
• Difficulty in visa issuance by Spain for Iranian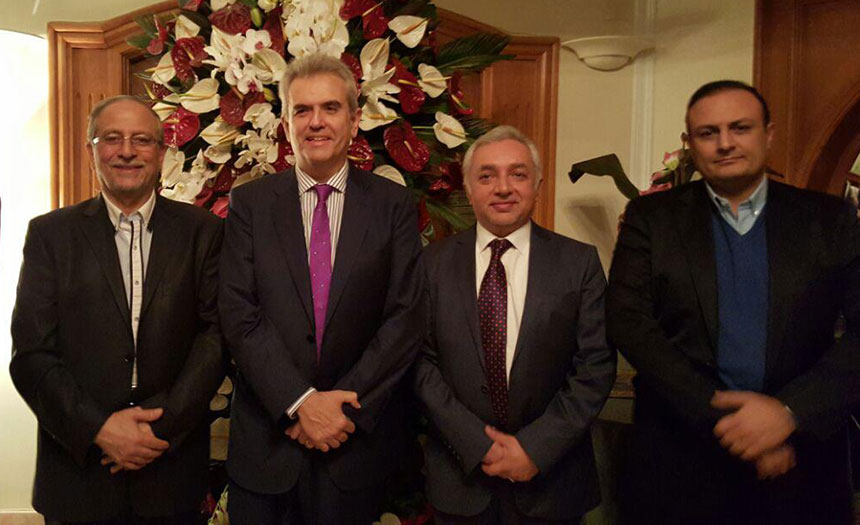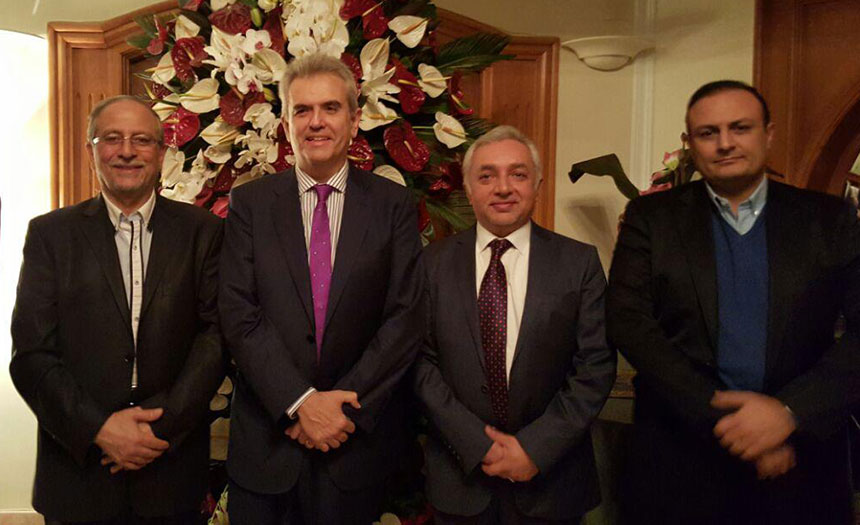 Iran and Brazil Celebrate 120 Years of Friendship
Tell us about the attractions of Spain for investors and businessmen.
After the economic decline caused by the pandemic and the worldwide efforts of all nations to get out of it, Spain has gained a prominent position in the world. Note this statistic:
• 13th largest economy in the world in terms of GDP (Gross Domestic Product)
• 11th most attractive country in the world to attract Foreign Direct Investment
• 13th investor country in the world
•11th exporter of commercial services
Spain has a modern knowledge-based economy. The country has become a center of international innovation consisting of a young, qualified, and active population. The country has worked hard, with full confidence and commitment to R&D (Research and Development) and has been able to equip itself with an advanced and progressive infrastructure.
Due to its attractive competitive environment, interesting opportunities have opened up for foreign investors in Spain in the fields with appropriate value-added and strategic prospects . These include ICT, renewable energy, biotechnology, environment, aerospace and automotive sectors.
In addition, companies operating in Spain can access not only the Spanish domestic market (an attractive and large market with 47 million consumers with high purchasing power), but also the markets of Europe, the Middle East, North Africa and Latin America due to Spain's privileged geostrategic position, prestige and presence of Spanish companies in these regions.
Spain is a country without oil and gas resources which can provide a valuable supply of funds for a nation. But Spain has been able to use its historical attractions and various celebratory observations to attract millions of tourists to its country every year and to create a huge source of income for its economy. The various tourist attractions in this country have made Spain one of the largest visitor destinations in the world.
The Spanish economy is also the fourth largest economy in the euro region. Of course, Spain has endured many ups and downs economically in order to achieve a relatively safe position in the world. To study the economy of this country, it is necessary to first take a brief look at its history and get acquainted with the historical events that this country has gone through.
Are you optimistic about JCPOA? How do you assess the prospects of Iran-Spain relations after the conclusion of JCPOA? Do you foresee a banking channel?
After the signing of the Joint Comprehensive Plan of Action (JCPOA) in 2014, a transformation took place between Iran and the West, and a large number of businessmen, government officials, business delegations and investors from all over the world came to Iran, which in short term created relative economic prosperity. For example, we had the visit to Iran of the Ministers of Foreign Affairs, of Industry, Energy and Tourism, and the Minister of Development of Spain with a 100-member delegation consisting of large Spanish companies. At the time, a reception was held by the Iran-Spain Joint Chamber of Commerce with the attendance of the members of Spanish delegation, current and former ambassadors of the two countries, Iranian economic activists, and some contracts were also concluded in the fields of mining, industry, transportation, agriculture, and investment.
With JCPOA in place, Spanish banks, including Ares bank, became active in currency exchanges between the two countries. So based on such an experience, the outlook of JCPOA can be very clear, and I am optimistic about that.
At present, given the developments in the region and Russia's invasion of Ukraine and, consequently, the problems in gas transmission, Iran, as the second largest holder of gas reserves and with its geopolitical position, can use the existing opportunity and become a major supplier. If such a scenario becomes a reality it can create the conditions for improving the country's infrastructure by importing modern technology.
After adoption of JCPOA and the lifting of sanctions against Iran back in 2014, the development of relations was promoted between Spain and Iran in all political, economic, and cultural domains. The visits of the foreign ministers of the two countries to the opposite side was the beginning of this development.
The presence of three Spanish ministers at the same visit was a sign of Spain's good and expanded relations with Iran. Numerous applications were submitted for travel to Iran by businesspeople, and for signing of contracts with Iranian companies.
Spanish companies are looking to explore their own possibilities in Iran. This shows that with proper implementation and functioning of regulations and the removal of obstacles, the level of relations between Iran and Spain will return to its peak and the two countries will become valuable business partners in many fields.