By: Kourosh Resalati
---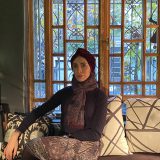 Yasaman Hejazi, a former President of Iran Women's Figure Skating Association and a winner of the National Iranian Women's Sports Management, is the founder and CEO of Block#68 Sports Club. With over 25 years of experience in sports management, Hejazi has gained a unique insight into challenges of operating successful businesses in a male-dominated work environment.
---
Please tell us a little about yourself, your field of study and the range of activities that you're engaged in.
I have a master's degree in executive management from Sharif University of Technology. Over the past 25 years, I have been the founder of various sports venues. To name a few very quickly, in 2001, my colleagues and I established the Skate Academy of the Enghelab Sports Complex, followed by the Block Power women's sports club in the Enghelab Complex in 2008. Then in 2015 I founded Block#68 sports club in the A.S.P. Towers followed by the Block Blue women's four-season pool at the Enghelab Complex in 2019. In addition to the above, from 2006 to 2011, I was president of the Iran Women's Figure Skating Association and head coach of the National Figure Skating team. Finally, in 2020, Icebox International Ice Rink, located in Iran Mall, was put into operation by my colleagues and I under the IFITPRO Holding parent company.
What exactly is entrepreneurship in the sports world?
As I mentioned previously, over the past 25 years I have been the founder of various sports clubs in different fields of sports. With the establishment of each of these clubs, many job opportunities were created so that people of diverse ages and abilities were able to work in a variety of fields. Most of these people are coaches of various sports such as skating, bodybuilding, ball sports, swimming and most of all, group gym sports, bodybuilding, etc. Above and beyond coaching, employment opportunities were generated for administrative, financial, housekeeping, and dozens of other direct and indirect jobs. Providing optimal athletic conditions for these people, especially women active in sports, established me as a sports entrepreneur.
You were the founder of the national figure skating team. How did you introduce this sport in Iran? What challenges did you face to get started?
My first ice skating experience dates back to the age of 3 alongside my older brother in London. At that time, we lived there because of my father's job which required him to be stationed in London. During those few years of my childhood abroad, I got familiar with ice skating. Back in Iran, roller skating in our backyard at home became my favorite sport although, of course, I chose it due to shortage of ice rinks in Tehran.
In my early teens, the Qasre Yakh roller skating rink, Abdoh Bowling and Niayesh Club opened, and I started training seriously and actually got pretty good at it. So soon my passion led me to coaching and I taught skating to both kids as well as adults at the Chizar Club in my later teenage years.
With the closure of ice rinks and the hardships that existed for women's sport in Iran until the 1990's, figure skating was practically non-existent.
I had a very capable and close friend with whom I spent days and many hours practicing, researching and studying figure skating moves, and experimenting to master this sport to become more proficient in its specific maneuvers. Soon, with the training I'd gotten abroad and all those practice hours, I was able to establish inline figure skating and help make it gradually recognized in Iran.
In the 1990's, after years of neglect for women's sports in Iran, the Federation of Women's Public Sports was created. During those same early years, there were whispers of women's skating circulating among those in charge. Finally in 1997, I was appointed as the first official skating instructor and for many years I was also a teacher of 2nd and 3rd levels of skating while coaching women, refereeing, and conducting "train-the trainer" programs for skating instructors. After several years, in 2006, I was appointed president of the figure Skating Association of Iran Skating Federation. The establishment of the Skating Academy of the Enghelab Sports Complex in the year 2000 had a tremendous impact on the advancement of skating in Iran.
 How is this sport received among young boys and girls? What age group does it include mostly?
The figure skating, which in my opinion is a combination of art and sport, is designed for both girls and boys. It's interesting to know that boys and girls each have their own shoe colors. A figure skating shoe is white for girls, and black for boys. Currently, there are more girls who follow figure skating. Although there seems to be more interest in this sport among girls in Iran, anyone regardless of gender can enter and succeed to a great degree if they put the necessary time and effort into it.
In order to succeed globally, you must enter this sport from a very young age and start exercising seriously. Due to the high physical fitness that figure sporting requires, the body should be formed in accordance with specific exercises before early adolescence.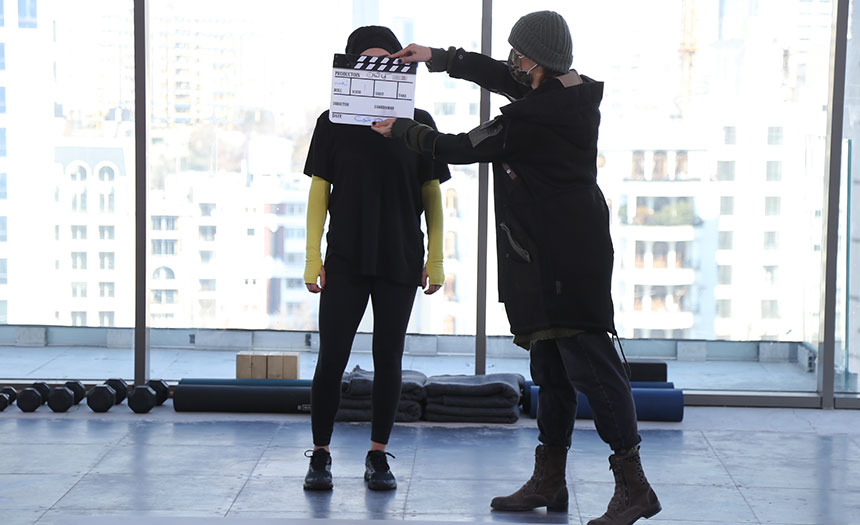 What is the current status of the Skating Federation in Iran? What successes has it achieved so far, if any?
Our Skating Federation is a young and emerging organization founded rather recently in 2005. For various reasons, the figure skating circumstances are not good in Iran. However, since the Federation has 12 different fields in roller skating (such as speed skating, freestyle skating, figure skating, hockey, etc.) and these days also follows ice skating fields, I think it has been one of the more successful federations in our country, and its achievements have exceeded its limited budget and the life of the Federation, and perhaps more importantly, the community's attention to this beautiful sport.
Ms. Hejazi, please tell us a little about the #I love you, so I won't shake hands campaign. Where did its initial idea come from? What did you do to implement it?
Because of my job and my workplace, I meet a lot of people daily, and given my personality, I do a lot of shaking of hands, hugging and exchanging energy!
The story began when, one month before the Covid-19 outbreak, I shook hands as usual with a colleague who had a cold. Later it turned out it wasn't a cold, and she had the flu. As a result, I also caught this virus, a disease that put me out of action for about two weeks. For the first time in my life, I stayed at home for that long, didn't exercise, didn't go to work, and became severely weak. I was very anxious after my recovery as my immune system was very weak and I was afraid that other viruses would attack me. Every handshake and physical contact attracted my attention. I noticed how some people, who seemed to have a cold, were shaking hands with healthy people without any consideration.
I talked to our team, and I asked them to design a sign with a message that, while respecting the other side, discouraged physical contact in greeting situations. The sign would be clear in its message that this reluctance for physical contact is because of the interest in the health of those around us and rooted in the fact that we don't want to harm anyone with potential contagions.
If we really love someone, their health should be of great value to us. Showing a moment of reckless affection to our loved ones can, at times, have irreparable consequences.
Not shaking hands attracted everyone's attention during that campaign, followed by more care for personal hygiene, including washing hands – and all of this happened before the Covid-19 outbreak.
Who did you get help from in running this campaign? How successful you think it's been in creating a new culture?
The campaign was started by our own team at Block Sports Clubs. Coaches and staff at various sports complexes started wearing the specially created pins with the campaign message, and this was welcomed by everyone. Soon we had to make even more pins and the campaign spontaneously expanded to hospitals and kindergartens in Tehran and other cities requesting these badges. Within a few days, 100 pins grew to 5,000 in number, and spread to many other buttons with similar messages. The first consequence of this campaign was that with the onset of the Covid-19 outbreak in environments such as sports clubs, where the culture of observing individual distance was gradually becoming entrenched, the percentage of people infected with the Covid-19 was surprisingly very low and negligible.
You were selected in 2018 as a leader in the country's sports management field. What factors do you consider contributed to your success?
The fact is, working in the company of people where everyone believes that women can, and should, be active shoulder to shoulder with men in all aspects of life in society is the main reason for all the achievements of my team.
It seems that topics related to women's employment and independence appeal to you. How did this issue become so interesting for you that you contribute so much of your time to it?
Gender equality, especially in the workplace, has always been my main concern. All my efforts over the years have been to provide an energetic environment for women's employment and likewise, designing a business in which creative minds can grow has been important to me. The establishment of the Block Power club in the Enghelab Club, which is the most inclusive sports complex for women in the Middle East, marked a turning point in my life. This is the period during which my belief of protecting women became a reality and job opportunities were created for women from all walks of life. I do not belong to feminist ideas, and I have equal respect for both sexes. I believe that if patriarchal society emerges, women's passivity also plays a role in it. Both men and women have duties in a healthy community, none of which can be ignored. To be honest, I'm not interested in exaggerating, but I'm sure women can stand on their own feet.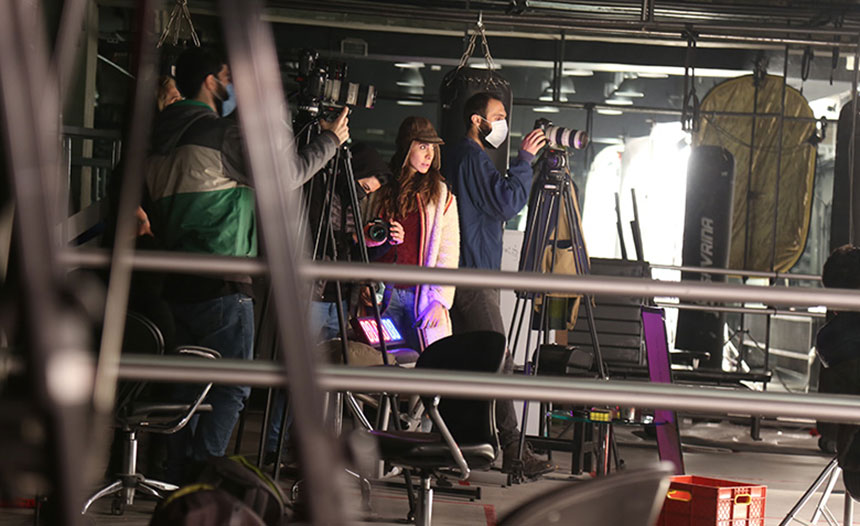 Which prominent figures have you introduced to the professional world of skating so far? If possible, give a few examples of these people or tell us about their activities or successes.
In nearly two decades of being active in sports environments, I have had many friends, companions, students and colleagues who have achieved remarkable success. But I have no claim to their accomplishments, and I do not believe that others are indebted to me. I've just tried to do my best and I've enjoyed it along the way in my life. That's why this is a question that should be answered by others. I hope that one day I will read in an interview in your magazine with one of the prominent figures of our country that I have been able to have the slightest influence on their path to success.
What are you busy with these days, and has the Covid-19 pandemic negatively impacted your group's athletic activities or financial status?
Unfortunately, clubs were among those businesses that suffered the most in the last nearly two years.
The Block#68 club was completely shut down, the Icebox ice rink in Iran Mall, which had just begun to operate, was never able to show its true capacity, and other complexes came under severe economic pressure with repeated openings and closures.
The latest project that our team has started in the last year is the 1tekan sports application startup. After more than 20 years of activities in various sports, the pandemic gave me the opportunity to think about my past and all I've achieved and brace for a new project. My new project is the result of all my years of work experience and at the same time is much different from everything I've done to date.
The advantage of a sports app is that it is not limited to one city or region, and I am very happy to be able to provide these services to everyone, wherever they are. Considering the developments resulting from the pandemic and the feeling of need for change in providing services appropriate to our new lifestyle, we started working on the 1tekan sports app from August 2019 and this application became available to the public in August 2020.