By: Reza Taeb
---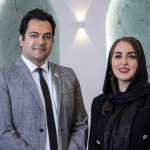 Born in 1987 and raised in Isfahan, Hajar Reisi holds a bachelor's degree in English Translation and a postgraduate degree in Sociolinguistics from Goldsmiths, University of London. She has also completed International Hotel Operations courses in London and has been a general English and IELTS instructor for 14 years.Farshad Farghadani was born in 1987 and raised in Isfahan. With a bachelor's degree in Textile Design, he is passionate about the tourism industry and hotel management, and has been receiving theoretical training in hotel/hospitality management and taking vocational general management courses for seven years.
---
Please explain about the role of the tourism industry in our country.
The tourism sector acts as a significant driver of economic, social, cultural and environmental growth. Home to a wealth of impressive heritage destinations and splendid landscapes, Iran has the potential to attract high numbers of visitors. The modern-day tourism sector can also cater to culinary, extreme, cultural, and religious visits to view traditions and rituals specific to different cities. It, therefore, has high capacities to be marketed for tourism-based revenue generation.
What destination marketing strategies have been adopted by the Governor's office and other bodies such as the Ministry of Cultural Heritage, Tourism and Handicraft Organization to attract tourists to Isfahan?
Despite tremendous efforts from the Ministry, regional challenges and Covid-19 have caused severe restrictions to global travel. However, assurances from the Minister, Mr. Ezatollah Zarghami, as well as Dr. Izadi, advisor to the Minister and Director of Cultural Heritage, Tourism and Handicrafts of Isfahan, whom we had the honour of welcoming at our hotel, have given us hope and encouragement.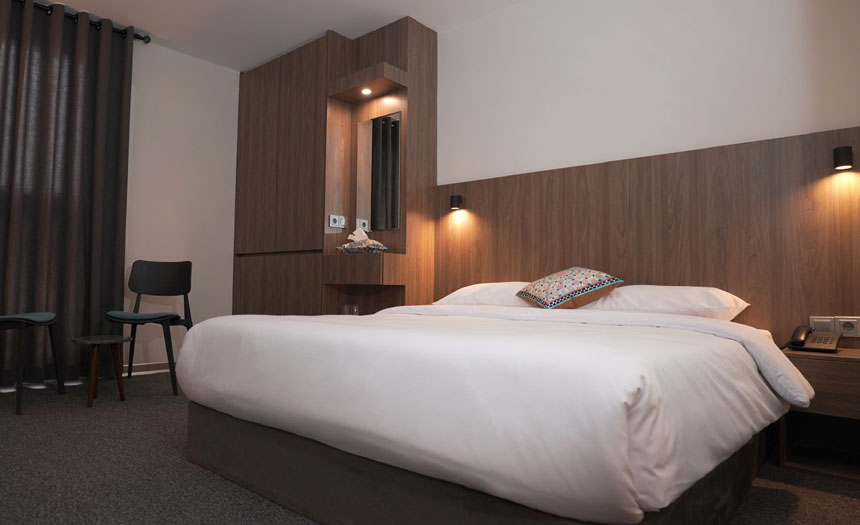 Isfahan has long been a top destination for visitors. What are the reasons? What part have the people played in attracting domestic and international visitors?
Isfahan is a historical metropolitan area, a tourist destination located in central Iran, and the third most populated city after Tehran and Mashhad. The city is home to a considerable number of historical monuments, many of which are listed as UNESCO World Heritage Sites. It is known for spectacular Persian architecture and unique mosques and minarets, giving it the nickname "half the world".
Hospitality has always been an eminent feature of the people, and the younger generation contributes to the industry through innovative ideas. These include converting historical homes into beautiful hotels rather than demolishing them, starting cafes with charming aesthetics, construction of shopping malls and introduction of new recreational facilities such as Isfahan Aquarium, Dream Land amusement park and the new permanent exhibition.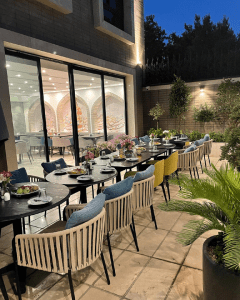 Do you believe that the true tourism potential of Isfahan has been realized?
Honestly speaking, no. As I mentioned before, while Isfahan has remarkable capacities to cater to domestic and foreign tourists, not much has been done to market the new tourist offerings and raise the profile of the city.
How did you come up with the idea to start the beautiful Karbat Boutique Hotel, and what is the reason behind the largely positive feedback from the guests in such a short time?
Hajar: my father started the first apartment hotel in Isfahan, and is also the owner of Melal Hotel in Isfahan. I have always known and been interested in the business.
Farshd: both my father and grandfather were artisans specializing in handicrafts and silver crafting, and since our store was situated in the old town, we came into regular contact with tourists. Both of us were therefore, invested in the idea.
Secondly, we have explored different cities in the world, and have always opted for small clean hotels which offer friendly service and are close to the city's centre and attractions. Despite our travel history, we still believe that Isfahan is the most beautiful city in the world, and are fascinated by our hometown. We could have invested internationally, but we were determined to start our business in our hometown. We also chose to pick a smaller lot in the vicinity of Naqshe-e Jahan Square to build the hotel, rather than a larger one away from the city center. However, the proximity of the hotel to the old town brought about restrictions to the height and number of stories.