By: Reza Taeb
---
Please introduce yourself and briefly explain your field of activity.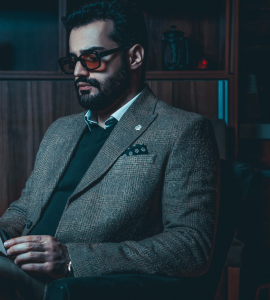 I am Mohammad Reza Zhaleh, I was born in 1990 and I am proud to be the son of a martyr. I entered the theater world in 2005 without any background and with the aim of learning. The reasons for my interest in this field were my fascination with the works of a director of a local cultural center, and the fact that I wanted to hang out in the theater and to observe people who came and went there. My first assignment, as a teenager, was in 2008 as a stage manager in a series called "Sarai".
In the next project at the theater, I was again offered to be the stage manager in a series similar to Sarai series by the name of "Mazrae-ye Pedari" (Father's Farm). But the director had seen my acting elsewhere before and that's why they also gave me a role to play in the series. This second series in which I had a role became very popular and people were impressed by how a young boy with little experience could actually perform in front of the camera. I've also appeared in movies including "The Sign of Angel", "Riding in the Dust", and "Father's Farm". Altogether I have acted in 10 to 15 movies and series until 2018. After my time in movies, I moved on to cyberspace and started creating internet content. But I had a rocky start as my first video didn't have a very encouraging reception on the Internet, which made me stop creating content and I basically left the social media platform for a while.
During the years I was acting, around 2009, I entered the world of writing and wrote my first book. I have written a total of 6 books so far that I am planning on making public as audiobooks through my own company by the name of Zhaleh.
My first book which got a permit for publication is called "Yazdegerd and the Third Millennium". This story can also be turned into a screenplay, so I'm hoping that it can soon be released as a play in theaters for the public.
The first of my books which I presented in audiobook format was called "The Sorrows of Love". The book was well received by the public and it had good sales. But unfortunately, for various reasons and contrary to my expectations, financially for me it was not very profitable. That experience prompted me to start my own firm, which I called "Zhaleh Company". After going through the long processes of getting the required licenses and permits and registering the company, I feel like it's a child of mine which I have cared for and raised.
These days I also am back to creating content on the Internet, and the combined content that I produce is rarely seen anywhere.
The book I am interested in and recommend is "The Alchemist" by Paulo Coelho,
and a movie I highly enjoyed was "Perfume: The Story of a Murderer",
the 2006 movie by the German director, Tom Tykwer.
Which one of your fields of activity are you most interested in? What activities do you spend most of your time on?
I see myself as an ordinary person who loves writing and so I prefer to be known as a writer. I can also name Paulo Coelho as a writing legend whose writing captivated many people and, with his eloquent and expressive pen, inspired them to read books. Unfortunately, cyberspace and other media have done a lot of damage to people's cultural tastes, and so one of my aims is to provide content that is more meaningful and worthwhile and to raise the quality of such social media exchanges.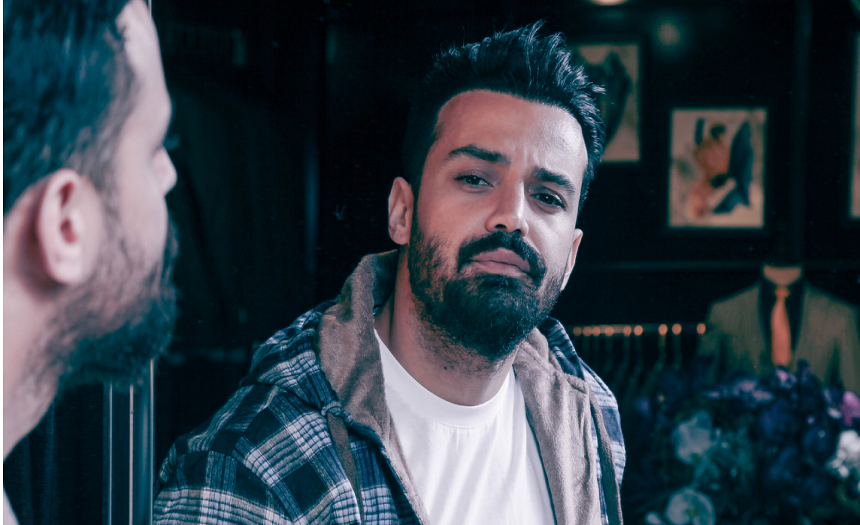 Please tell us about the history of voice acting in Iran and how it has changed over time.
In Iran we had voice acting only for television in the past, and the artists who performed it, had a decent income from their performance. Over time, as other spaces, such as social media were created, a smaller percentage of people continued watching television, and on the other hand, due to the economic reasons, working for television lost its financial advantages as the TV voice acting pay did not keep pace with the increase in cost of living.
This diminished role is coupled with the advent of cyberspace and social media as well as open sources of information today. As a result, people are more informed and look at things with a broader understanding of issues. These days, those artists who used to be unfairly promoted by behind the-scenes hands have lost their value and influence for the wider audience out there.
Who are your favorite artists? Who inspired or helped you start your career?
The first person who inspired my life was my father. He was a musician and a writer, as well as a great poet. My father used to spread the energy of his poems in the space around him and the type of his audience did not matter much for him. My father lived in the style of Shams and associated with friends like Hossein Monzavi. I am proud to have friends like Alireza Chalouk, Mehrdad Ahangari, Ardavan Esfandiari, and Hamed Masoumi, who all
helped me in difficult situations and taught me to be patient.
What is your favorite book? What about your favorite movie? Also, what do you have to tell those who prefer audio books?
The book I am interested in and recommend is "The Alchemist" by Paulo Coelho, and a movie I highly enjoyed was "Perfume: The Story of a Murderer", the 2006 movie by the German director, Tom Tykwer. For friends who are interested in audio books and who also wish to hear my voice, I invite them to visit Zhaleh Company's website and download the books on the site.
@Mr.Zhaleh