By: Trends Editorial Team
---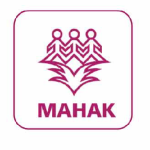 Mehdi Khajenouri is a graduate of Tehran International School, and has graduate degrees in International Management, Political Economy and Economic Development from the US. Having worked in the fields of finance as well as research and education in the US, Khajenouri returned to Iran in 2001 and continued his professional career at a few private companies in international project management and high finance involving complex transactions and huge amounts of funds. Although initially Khajenouri was drawn to MAHAK as a volunteer, he was soon awarded a position as its Deputy Managing Director. Later, after a short stint at the Iranian Business School (IBS), an international business school for post graduate studies in business and management and with networks with global institutions, Khajenouri returned to MAHAK in 2018 and is currently serving as its Vice President in Charity Affairs.
---
Thank you so much for giving Trends this exclusive interview despite your busy schedule, we are very grateful… MAHAK is well-known and there is hardly anyone who has not heard of it, but please tell us about it to our readers; its history, founder, mission & vision, its current scope of activities and future plans.
I would like to thank you for taking the time to know more about MAHAK Charity and Hospital, its mission and activities. The Society to Support Children Suffering from Cancer widely known by its acronym 'MAHAK' was founded by Ms. Saideh Ghods along with a group of volunteers in 1991 as a non-governmental and non-profit organization dependent exclusively on public donations provided in the form of funds, as well as in-kind goods, services, and technical expertise.
Ms. Ghods was mother of a child with cancer who had experienced many difficulties during her daughter's medical treatment. Spending all that time in hospitals and treatment centers, she witnessed desperate parents traveling often from disadvantaged regions of the country and struggling with financial obligations of paying for expensive medical care of their children as well as a place to stay in Tehran for the duration. With a strong sense of concern, and paying heed to a calling, this determined lady was soon able to muster enough financial support and rally volunteer effort to bring together a small network of other benefactors to realize her dream. With public and university hospitals as the only specialized treatment providers for children with cancer, Ms. Ghods's work initially focused on providing moral support to the parents of sick children and financing a place for these families to stay during the treatment process. It didn't take very long before this initiative developed into MAHAK organization bringing together groups of parents whose children had cancer, thus facilitating limited therapeutic relief through sharing stories of journeys taken and hurdles overcome. More volunteer support and fundraising efforts through auctions and bazaar sales paved the way for the Board of Trustees to be able to purchase a parcel of land in northern Tehran and build the first specialized children's cancer care center in Tehran.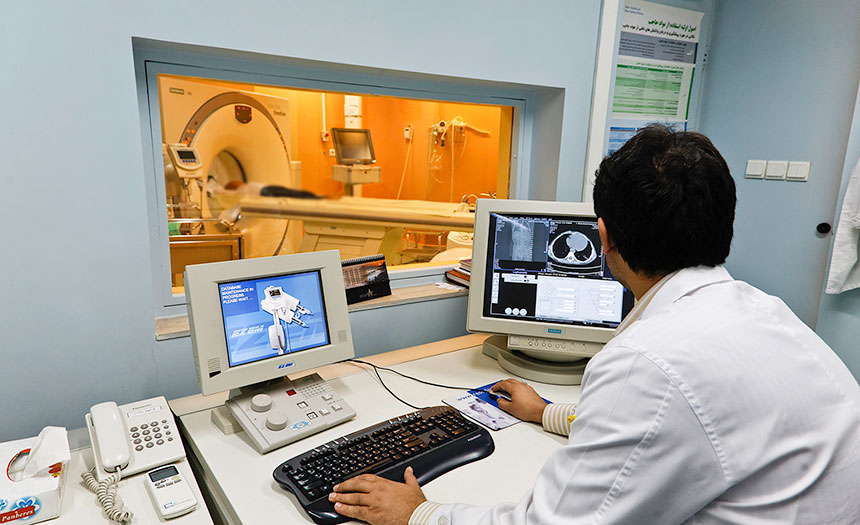 Building on that success, MAHAK has, over the past three decades, provided comprehensive services to children with cancer by providing the most advanced and effective diagnoses and treatment services as well as psycho-social support to the families of those children. Presently, MAHAK's services are extended to all 39 public and university hospitals throughout the country with dedicated pediatric oncology wards. In its 30 year of existence, this non-profit institution has supported over 37,000 children over 7600 of whom are cancer survivors, with another more than 20,000 children still under monitoring and treatment.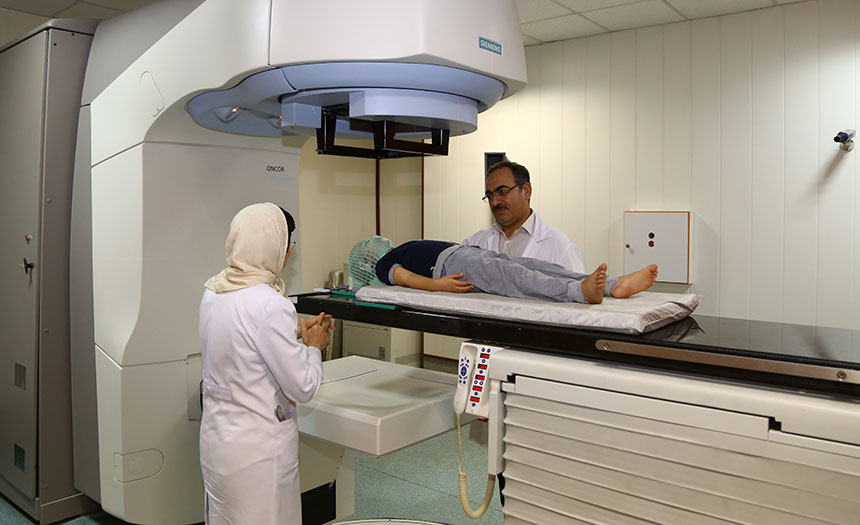 MAHAK's motto is that no child with cancer and his/her family shall ever face debilitating hurdles on their path for treatment and support due to financial constraints. As such, MAHAK ensures that these children and their families receive comprehensive and integrated services across the country in accordance with national and international standards. Today this remains MAHAK's overarching mission with over 2,000 new cases being added each year.
MAHAK is probably the most admired charitable organization in Iran and among the most respected ones even on a global scale. Why is that? How is it managed and what practices are contributing to its success? Were these best practices taken from other similar organizations around the world or developed over time in-house?
MAHAK has always strived to function according to the most validated international standards and has always been open to have different aspects of its performance audited by international organizations which accredit global standards. This committed approach toward continuous improvement which is a result of constant study and research has made MAHAK an organization operating with diligence and according to quality standards.
We believe that what differentiates NGOs from each other is not the sector they operate in but the level of value, trust and loyalty they create for their stakeholders, one step at a time. These aspirations are achievable only by deploying the highest quality methods of service according to the most current national and international best practices as the uncompromised guiding principles. With that in mind, strategies are carefully crafted, policies are consensually derived, programs are designed through a professional division of responsibility infrastructure, and projects and current activities are outlined and implemented based on efficacy. Constructive feedback from all stakeholders such as families of patients, benefactors, employees and volunteers, national and international associations and experts also play a major role in this continuous improvement approach.
Since national standards for assessing the performance of the community-based organizations are limited in Iran, MAHAK has always strived to identify with international standards and has voluntarily had its management and service delivery systems assessed. For this reason, MAHAK participated in NGO Benchmarking project conducted by the prestigious Société Generale de Surveillance (SGS) and received the highest accolade by achieving 97.5% score which ranked it as the top NGO in the world among 328 organizations gauged from all over the world.
Does MAHAK work with regional or international charities? If so, in what ways? Do Iranian doctors and donors contribute to your organization?
MAHAK has initiated partnerships with sister agencies and several international NGOs with similar goals and objectives. Some of these partnerships which have been developed at national, regional and global levels have decades of history behind them and serve as diverse platforms for sharing experience, keeping abreast of the most recent developments in the field, undertaking joint research projects and advocacy, and ultimately honing the processes which ensure the best service delivery to the primary stakeholders, namely the children with cancer and their families.
In the medical field, MAHAK has had numerous joint projects with renowned pediatric cancer care and research centers including St. Jude Children's Research Hospital (USA), Gustave-Roussy Institute (France), and Giannina Gaslini Institute (Italy) with the aim of continuously improving in the area of children's cancer treatment with a multi-disciplinary approach to services. Furthermore, as an organization with a staff of more than 850 and thousands of volunteers together with its scope of service provision both nationally and internationally, MAHAK has also strived to share its knowledge and experience in management with peer organizations. Having achieved the highest ranking among over 300 NGOs globally benchmarked by Société Generale de Surveillance (SGS) has strengthened this effort immensely. Moreover, we voluntarily had our entire project management system assessed based on Delta Assessment model by International Project Management Association (IPMA) and received the third score out of five based on its performance while only 10% of the organizations achieve this in the first assessment. Also, in collaboration with IPMA representatives, MAHAK organized a panel discussion for charities and NGOs from all over Iran, as well as members of the Iranian National Cancer Network and young project managers, to learn about the newly established sector of project management in humanitarian programs.
How does MAHAK support children with cancer? How do you decide which patient to accept? What types of medical and non-medical treatments do they get at your facility? What about their families – do they get any support from MAHAK and if so, in what way(s)?
Every child with cancer regardless of nationality, race, gender, creed or financial ability receives equal access to advanced cancer care services and facilities. MAHAK's support services representatives are present at all 39 public and university hospitals with pediatric hematology-oncology wards throughout the country in order to identify and register children with cancer and their families as soon as they get diagnosed with the disease. The amount of coverage depends on the financial means of the family, but on average over 90% of all expenses are covered by MAHAK. During a child's cancer treatment period, the family covered in the program may face various and unpredictable social and economic status changes, such as when a new baby is born in the family or the father loses his job, according to which the percentage level of financial support will be recalibrated.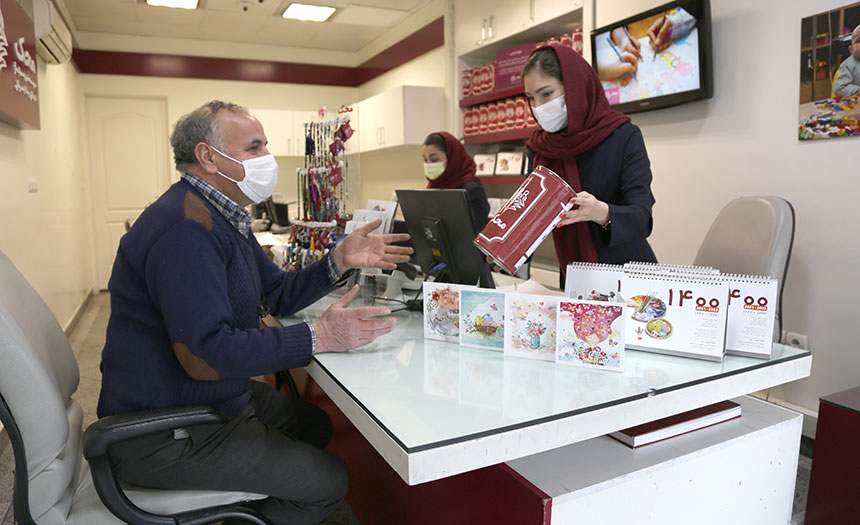 Cancer is not a disease which involves only the patient, especially when it occurs in children. The parents and siblings of cancer-stricken children will also be adversely affected, and since MAHAK believes that parents should have no concern other than their child's recovery, the scope of support services is not restricted only to the patient. Our team, including social workers and psychologists, offer professional services to entire families so children can go through the treatment processes more happily and with more hope. We believe that because of all the support they are able to get, both children and their parents can change their focus from staying alive, to the quality of their future lives together. Complimentary services provided to the children and their families range from schooling for children during treatment, visits and fun activities for them undertaken by artists and celebrities, periodic food and other care packages handed out to families, financial assistance to disadvantaged families to sustain a basic standard of life, and much more. Most importantly, 'once a MAHAK child, always a MAHAK child'. If any of our treated children ever face cancer recurrence, MAHAK will support them in any way possible regardless of their age.
One other item of interest is a group of parents whose children have had cancer and they have regular meetings with other parents who are new at MAHAK to help them brave through their children's treatment process with more optimism and serenity.
Given the sensitivities of your line of work (dealing with children with cancer) and the extra precautions it requires, how did you manage your operations during the Covid-19 pandemic? What were some of the measures you took above and beyond the ordinary ones such as wearing masks, using sanitizers etc.?
As you have noted, children are the most vulnerable group when we have pandemics, and they are even more at risk when they are cancer patients. That is why the ability of health organizations to respond with agility, to have a sharp focus on issue definition, and to come to a quick consensus in terms of a particular solution makes all the difference when we are faced with unforeseeable challenges.
In response to the coronavirus pandemic, MAHAK's number one priority as the only specialized pediatric cancer hospital in Iran has been ensuring the health and safety of children with cancer and their families.
Accordingly, from early on when Covid-19 pandemic was declared in Iran, we suspended visiting hours to the hospital and vigorously screened patients, their parents and the medical staff of the hospital for any sign of fever or respiratory symptoms. We also devised a new patient registration procedure via national courier services throughout the country for patients and families who are merely receiving support services. Moreover, we moved all hospital administrative offices to an adjacent building to avoid any physical interaction between the medical staff who are in direct contact with the patients in the hospital and the administrative staff who are not.
At the next phase of the pandemic all administrative departments switched to remote working, with very few essential administrative staff coming to the office even today when the Tehran is not in Code Red.
As far as the community-at-large is concerned, MAHAK has been raising awareness about Covid-19 and its symptoms, advocated preventive actions and provided psychological guidance via social media. Also, in accordance with the strategy of social distancing measures announced by officials for stopping the spread of such pandemics, we have suspended or sharply reduced every chance of in-person interaction in our support services and fundraising offices, as well as for distribution and collection of donation boxes and reception of donors and visitors in our head office.
Following restrictions announced by health officials, we have reduced physical staff presence as the circumstances have worsened. Some employees have become quite efficient working remotely, a practice we intend to continue due to its added benefits of less time wasted for commuting and reduction of carbon footprint.
That having been said, providing treatment and support services for MAHAK patients and their families cannot stop even for a day. Therefore, in order to fund the related expenses and in response to the requests of MAHAK families, we relaunched our updated Farsi website to further facilitate the process of making online donations from inside Iran.
Has the pandemic changed your operations forever? If so, in what ways? Did donations to MAHAK increase or decrease (or remained unchanged) during the pandemic?
In fact, along with all the unavoidable changes that have happened, Covid-19 has also been a catalyst to reinvent the future of work for all organizations regardless of their field of activity. Some of the approaches which were accepted on a small scope before the pandemic, including remote working, have now gained universal approval and are even recommended until foreseeable future by institutions of various sizes and in all sectors including civil services and charity.
But as you stated, there are operations which have changed forever. As I mentioned before, MAHAK has designed an online portal to be in contact with families who are under support of MAHAK for their financial requirements or for their consultation meetings. This change has helped us have more access to families under our support while requiring less time and with fewer geographic restrictions.
As for all other businesses, organizations and charities, the pandemic affected the amount of donations that MAHAK collected as the scope of projects and the number of programs under the Corporate Social Responsibility activities were reduced. However, the customary expeditious decision-making strategy of MAHAK worked seamlessly once again. As a result, through thoughtful planning and practical measures there were no disruptions in delivery of medications and services to the children. As an example of one such measure, families who regularly commuted to Tehran to receive medications could send their prescriptions via messaging platforms so that the medications could be mailed or delivered safely to them. This had the positive impact of reducing the amount of funds normally allocated for travel expenses of patient families to Tehran and their related accommodation expenses.
At this point, I would like to express my appreciation for the remarkable capacity and resilience of Iranian civil society refusing to withdraw their support for cancer-stricken children even in the face of some of the most difficult economic environments our country as ever faced, considering that public donations are the exclusive source of funding for MAHAK's operations.
Cancer is among the most unpleasant terms when it comes to medical conditions. It is even more heart-breaking when it affects children. How do you cope with the emotional side of your work? Does it impact your personal life? What about others (managers, doctors, nurses, service personnel)? What qualities does one need to have to work in such environment?
During the past 30 years, MAHAK has endeavoured to work on this issue for the families and the society in order to eliminate all superstitions and unsubstantiated beliefs about this disease. MAHAK has strived to cultivate a logical point of view for everyone about better chances of curability of this disease if diagnosed early by providing patient families, donors and society-at-large with scientific facts and findings.
MAHAK has two main annual international childhood cancer awareness campaigns: One is to observe "World Cancer Day" and "International Childhood Cancer Day" in February of each year and the other one is planned and executed on the occasion of "Childhood Cancer Awareness Month" in September.
MAHAK has strived to raise awareness and advocate childhood cancer issues including early symptoms, treatment challenges, etc. through engaging different sectors of society during these and other campaigns.
Regarding your second question, the response is resolutely in the affirmative. Dealing with such a challenging process of long-term treatment and support of patients and their caregivers is often difficult and frustrating especially in pediatric cases. All of us have children in our families and it is natural that we become more aware and sensitive about this issue. It is crucial for all of us however to employ this sensitivity in a positive manner to look for early signs and diagnoses which invariably result in less painful, less costly and more effective treatments.
Moreover, MAHAK's support services department works painstakingly to manage the physical and emotional effects of this disease on families of patients. In addition, in cases where MAHAK staff face challenges and crises by working in such an environment, they are also provided with psychological counselling services to manage their anxiety while at all times maintaining the quality of services offered to children and their families.
How can people (both individuals and businesses) support MAHAK?
MAHAK has designed various means for individuals, organizational benefactors and patrons to contribute financial support and in-kind gifts through its fundraising offices all over Tehran and Karaj. Alternatively, contributions can be made through direct deposit into official MAHAK bank accounts, or by selecting the charity option at select ATMs and payment services, ordering donation boxes to be placed in private (homes, small offices, etc.) and/or public spaces (commercial spaces, larger offices and workplaces, etc.), donating personal property, participating in Corporate Social Responsibility (CSR) programs, and other means stated on MAHAK's official website, mahak-charity.org.
Patron can also fund the construction, purchase of equipment, and renovation of spaces at MAHAK hospital and charity locations where a department or a piece of hospital equipment can be permanently named after the donor individual or family.
MAHAK has more than 1,000 volunteers with various specialties and backgrounds who help MAHAK in its planning and operations. In fact, helping MAHAK in realization of its mission is not limited to monetary assistances but can be effectively achieved by giving time and effort like so many entertainers, celebrities, psychologists, physicians, and social service providers currently do.
Moreover, as a community-based organization which relies exclusively on public support, MAHAK always welcomes novel approaches by individuals and groups for making meaningful contributions, and this interview printed in your esteemed journal will be one such contribution.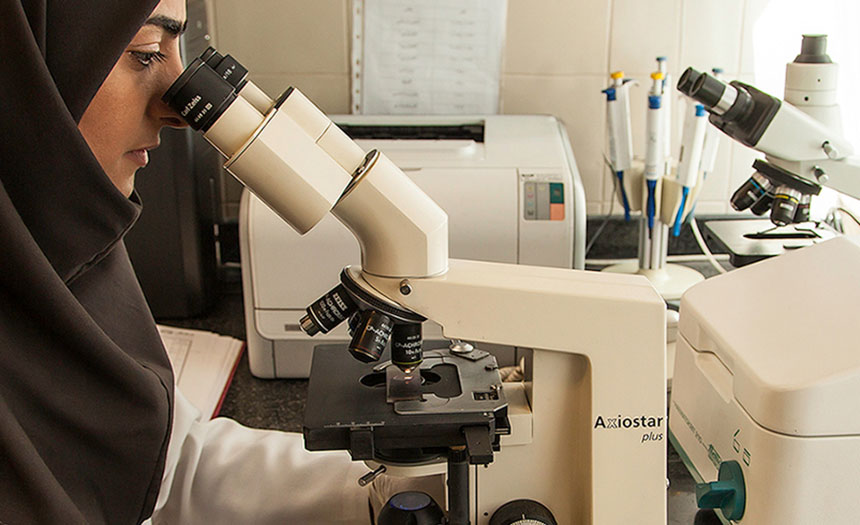 Tell more about MAHAK's HLA (human leukocyte antigen) Typing Bank.
In 2017, MAHAK established Iran's first non-governmental registration center for donating hematopoietic stem cells and has succeeded in registering more than 8,000 samples so far. This Human Leukocyte Antigen (HLA) Bank was founded at the MAHAK hospital with the main goal of supporting children with cancer in Iran. However, after joining other international HLA banks, it will help all the patients in need of organ transplants regardless of age or gender and where they live.
Originally, all the samples were registered through saliva but since the pandemic, the samples are collected through blood test. I would like to invite all capable individuals and entities to register at MAHAK's HLA Bank and help us in any capacity to save more sick children and adults in future.
How can individuals and organizations support MAHAK in its awareness campaigns?
As I mentioned before, MAHAK has two main annual awareness campaigns in February and September. We always try to organize our efforts around different groups of people in terms of age, interest and profession to best attract and enlist their engagement. The voluntarily collaboration of individuals, groups and organizations highlights the fact that childhood cancer is a compelling issue not only for MAHAK or children with cancer and their families, but also for all members and strata of society on a global level.
The critical question may be: how can one turn this enthusiasm into positive action with tangible results? It is a fact that early detection of cancer in children (unusual growth of the skull, misalignment of the eyes, persistent diarrhea, etc.) and prompt diagnosis by a specialized medical center ensures a much higher chance of cure and survival while improving the quality of post-treatment life. For this endeavor, the collaboration of every individual is valuable for MAHAK. All of us need to spread the word and share crucial information and available data on our websites and through our official social media accounts as well as renowned professional global organizations such as SIOP (The Society for Industrial and Organizational Psychology) and UICC (Union for International Cancer Control). As the old saying goes, "a journey of thousand miles begins with a small step."
Anything else you'd like to add?
I would like to reiterate that all the success and achievements of MAHAK have resulted from the care and patronage of the Iranian civil society. I am referring to the caring people with hearts of gold who have generously and steadfastly supported MAHAK's little patients through thick and thin during the past 30 years. We at MAHAK believe that the sincere and unfeigned support of the ever-growing family of MAHAK will increase the survival rate of our children day by day, and we look forward to celebrating the eradication of pediatric cancer everywhere on the globe together with our caring and giving patrons and medical research collaborators.