By: Trends Editorial Team
---

Pol, which means "bridge" in Farsi, aims to "bridge the gap" between Iranian and international art, culture and cinema with that of the West. Pol Media will distribute Iranian and other international films both within the US and abroad while also producing live events, including appearances from Iranian and international actors and filmmakers, as well as other artistic, cultural and cinematic programs. Pol Media was founded by the worldrenowned Iranian actor, Shahab Hosseini, director Koroush Ahari, and film producer Alex Bretow.
---
Thank you for giving Trends this exclusive interview despite your busy schedule. We are very grateful. Please tell us about the background, story and mission of Pol Media.
Pol Media was founded after I became acquainted with Koroush Ahari and Alex Bretow, the director and producer of "The Night," respectively. Soon after, our relationship turned into a friendship and we decided to further cooperate and establish a company together to juxtapose our ideas. We established Pol Media with the aim of producing dramatic works in terms of cinema, educational series, dialogue centered entertainment, documentaries, independent movies and much more.
What differentiates Pol Media from other media production and distribution companies?
The difference between Pol Media and other companies could be the accessibility to Iranian culture and literature, where many beautiful anecdotes are found. By concentrating on these stories and converting them into content that are universally understood, we can help other countries feel a connection to our history and literature. Because of Iran's long history, civilization and storytelling tradition, we are provided with a good opportunity to take a modern stance on these ancient tales and turn them into global productions. Our main goal at Pol Media is reviving and reforming ancient stories with a modern twist and producing them into Iranian and international movies. The pandemic has had a huge negative impact on the entertainment industry.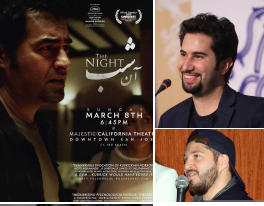 Do you think these impacts will permanently change the industry? What opportunities do you think may emerge as a result of this pandemic, especially for media companies like yours?
Coronavirus has not only affected (interview) cinema, but it has also affected all social gatherings. This is especially sorrowful for the movie industry since one of the joys of watching a movie is going to a movie theater with a group of people and watching a movie with amenities like surround sound and a large screen. Although everything has changed, productions are still in progress and I think some new guidelines are being developed. Our hope is that everything will return to how they were so we can once more enjoy watching movies together on the big screen. Despite the massive loss to the entertainment industry, streaming services such as Netflix, have been thriving. How does this new platform compare to the traditional way of distribution?What about live entertainment such as theater and opera, where digital media simply cannot replace the physical presence?
Online distribution is a smart way of showing a production worldwide with widespread internet accessibility. Admittedly, online platforms do not provide the same excitement of watching a movie in a movie theater, but in these restrictive times, it is the only solution. In my opinion, I find these online platforms to be problematic as they hold a large number of movies but lack an efficient way to recommend movies, which could be confusing for audiences. I think these platforms can gather knowledgeable artists, filmmakers, and critics to recommend movies to different audiences; that is actually one of the projects that I am currently working on in Iran. On the other hand, the situation for performing arts such as opera and theatre is a different story. However, by recording these performances, they can be accessible to people despite the restrictions of COVID-19. Coronavirus should not stop us from recording, developing thoughts and content because it's the only way of confronting such a situation.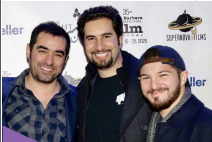 We must not be discouraged from continuing to express ourselves through art. International movies (movies produced outside of the US) constitute a small fraction of the global movie industry, why is that? Is that changing with successful movies such as Parasite from South Korea?
We are living in a time when we all have access to movies and events from around the world. The movie industry is no longer dominated by a few countries when good movies are being produced internationally. On the other hand, I think having an event like the World Cup for the movie industry with participation of directors from different countries will bring the global community closer together. This competition could be structured to allow each country to represent a movie and it can be impressive for introducing and expanding various geographic cinemas
What makes Iranian movies attractive to foreign audiences?  Is it just curiosity or is it also about the substance? Iranian movies, despite being among the most successful international movies when it comes to awards, have not yet seen huge commercial success. Is it because of the lack of advanced equipment, visual effects, marketing, etc.?
How can we change this situation? Iranian cinema is very distinguished and one can argue that it is attractive because of its narration style. Iranian movies are suitable for all family members because they do not include any obscenities. Iranian movies are centered around socialism, humanitarianism and capturing the everyday life of people. Among many factors leading to Iranian cinema not succeeding financially in comparison to its foreign counterparts in the international market could be the lack of attention to creating global movies that are inspired by our rich culture and literature which could attract more international audiences. However, there are some challenges that we need to face as an Islamic country such as mandatory Hijab for women, which could be hard to understand or relate to in some cultures. Therefore, we need to find solutions to these limitations that have been brought up by the Iranian movie industry. By finding a universal topic, we can go around limitations, and also leave the right impression on international audiences. I suppose Iran's cinema can move in the direction of forming ideas, thoughts and suggestions for different lifestyles, world views, and mysticism. On the other hand, Iranian cinema is not logistically at an international level and we do not own advanced facilities, therefore making a good quality movie within these limitations can be difficult. Tell us about your latest production, ""The Night"." It seems to be a unique project from many aspects, including becoming the first US produced film to get the license for theatrical release in Iran. There were certain intentions behind making "The Night" which caused its success. Even though this project was produced in the US, it has the legal rights to be shown in Iran; this may cause more cultural exchanges between two countries in the future. Even though we have faced some difficulties in making this movie, such as the shortage of time and the coronavirus pandemic, I think we have produced a successful movie and I hope that it will bring satisfaction to its viewers. I believe we need to work hard and leave the rest to the hands of fate.
What is next for Pol Media (projects in the pipelines, events etc.)?
The next step for Pol Media is to make more movies and series. Our main goal at Pol Media is to bring awareness and cultural recognition, dissolve any misunderstandings and to achieve permanent peace through this visual artform. In my opinion, the foundation of art will positively influence our society.