By: Trends Editorial Team
---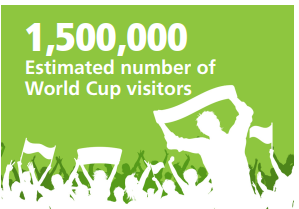 First world cup in the Middle East expected to welcome some 1.5 million visitors.
$ 220,000,000,000 The amount of money spent on Qatar World Cup According to reports, Qatar spent 220 billion US dollars on infrastructure projects, including the building of hotels, highways, stadiums, and other facilities. As a result, the World Cup in Qatar will be by far the costliest sports event ever.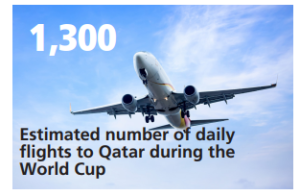 1,300 Estimated number of daily flights to Qatar during the World Cup
There will be an estimated 1300 flights coming to Qatar on a daily basis for the whole month.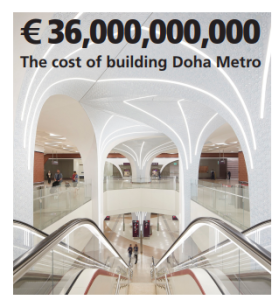 € 36,000,000,000 The cost of building Doha Metro
Doha Metro is stretching along 76km of track with three lines and 37 stations. Doha Metro will reduce greenhouse gases and air pollution.

84,000,000 Tons of structural steel used to build stadia
Qatar 2022 World Cup stadia will have 26 times the number of doors compared to the White House, 7 times as many as Buckingham Palace along with 84,000 tons of structural steel.
QATAR FIFA WORLD CUP 2022