By: Reza Taeb 
---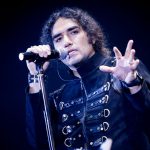 Reza Yazdani has been in the Iranian music business for over 20 years and has released 11 audio albums and 1 video album.
He has done more than 40 soundtracks for movies, TV series and VODs (Video on Demand). Currently, he is active in the fields of music and acting.
---
The Rock Genre is a great risk in Iran; how did you become so interested in this genre?
I have been listening to this kind of music for about 30 years. Over time I excelled enough at it to be able to adapt it to the taste of music of Iranians by using more minor scales.
You have obviously been very successful with your music. Tell us about your concerts please.
My music has been well received by my followers both in Iran and abroad. And over the years I have had many memorable performances and concerts in Tehran and different cities of Iran, from Bandar Abbas, Ahvaz, Bushehr, and Kish, all the way to Isfahan, Shiraz, Urmia, Tabriz, and Rasht.
I have also held concert tours abroad in Canada, in Toronto and Vancouver, as well as in Sweden, Australia, etc.
I hope we can restart having  concerts soon again with the end of Covid-19.
How did you get into the world of acting? What directors and movies helped you to expand your career in this field?
My first encounter with the world of cinema was back in 2003 with a movie by Masoud Kimiai called "Hokm" (The Warrant).  Originally my intention was just doing movie soundtracks for more exposure for my genre of music. But soon I had starred in three more movies, "Raees" (The Boss), "Mohakeme dar Khiaban (Trial on the Street) and "Metropole" by Kimiai, which was an honor for me as I have always had great respect for him and his work.
The first film in which I played the lead role was "Tehran, Tehran", and then the movie "Boo-ye Gandom" (Smell of Wheat). Cinema and acting had not been very serious for me, but then I played one of the main roles with Mostafa Zamani and Pegah Ahangarani in the film "Take Off" by Ehsan Abdipour. I got a lot of good feedback for acting in that movie and it encouraged me to continue in that field.
Ehsan Abdipour had a great impact on my acting and with his guidance I was able to see myself as an actor and that's when I decided to take acting more seriously. Later, in "Az Yadha Rafteh" (Forgotten) series by Bahram Bahramian, I played the lead role and since then, I've acted in about 6 or 7 movies as well as "Meydan Sorkh" (The Red Square) TV series which is on the screens these days.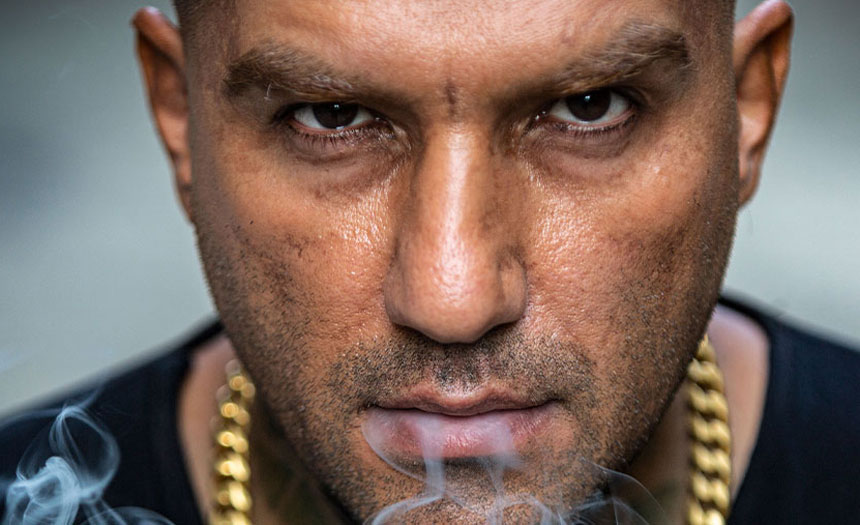 Your talent both as an actor and a musician has been recognized and applauded by great masters of Iranian cinema, like Masoud Kimiai and Ali Moallem and others. You have also appeared at the Hafez Awards annual ceremony before cinematographers and an audience of movie greats, and you are also a winner of the Hafez Award yourself. Please tell us more about your experience at this preeminent award ceremony.
 My association with this award ceremony is in more than one way:  at the invitation of Ali Moallem, I have recited Hafez poems at the opening of these annual ceremonies over the years. In fact, this year, if I do it again, it will be my seventh year welcoming the prestigious audience of Hafez Awards with one of this great Persian poet's verses.  But I have also been the recipient of the Hafez Award.  The first time I was awarded this great honor was for the introductory music of Masoud Kimiai's movie "Hokm" back in 2004. Since then, I have also won the Hafez award for "Marg-e Tadriji-e Yek Roya" (The Gradual Death of a Dream) and "Tehran, Tehran", which made last year's award for the song "Eshghet" (Your Love) for the "Az Yadha Rafte" series my fourth Hafez Award.
How do you assess the current state of music in our country? Has the presence of a number of emerging singers and the release of their music in cyberspace contributed to the qualitative growth of our music?
I feel the situation in the music world is not very favorable at the moment. The music that was carefully composed and played by the musicians is now replaced by computer music, so that the type of deep-rooted music is rarely found these days. I hope we can soon return to good and lasting compositions again.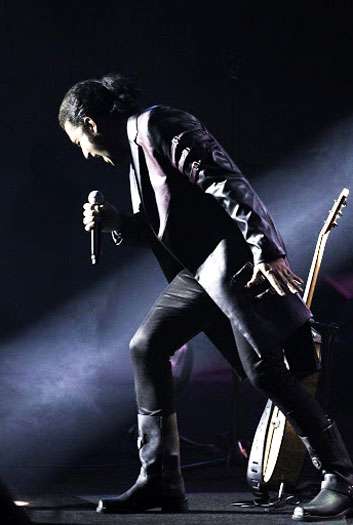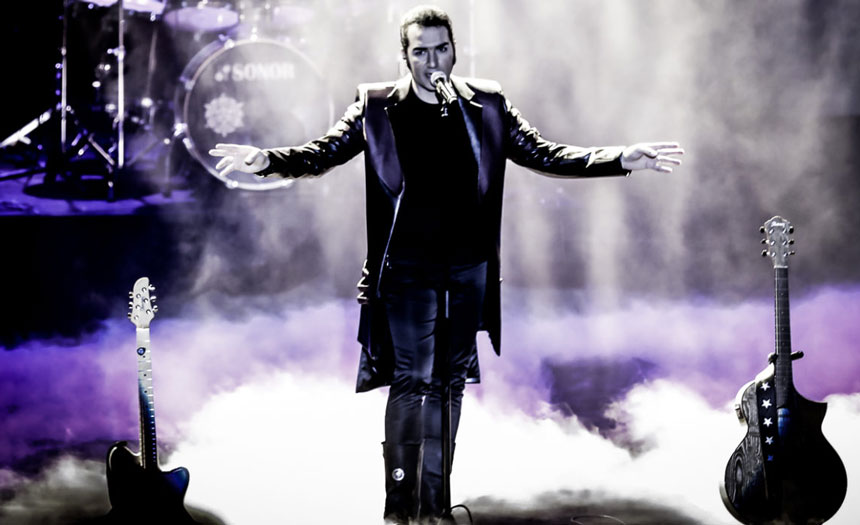 Iranians see you in a new series these days. A different role and make-up from Reza Yazdani for you has begun to take shape in people's minds. Tell us about it.
For Meydan Sorkh (The Red Square) series, which I am very excited about, I play with a different make-up and role which is very close to my favorite cinema genre, film noir. I was offered to play in this series by Bahram Bahramian, and we are still filming it. Makeup was proposed by   Bahramian himself.
Let's go back to music. Which album or music do you consider your most successful work? In popular polls, the song "Shomal" has always been one of your most popular pieces. What is your opinion?
I'm a "nostalgia singer" and so I have sung a lot of songs over the years with a sentimental or wistful tone. Songs like "Shomal", "Cartoon", "Kooche Melli" (Melli Alley),"Lalehzar"…It's hard to me to say which one of my songs is my favorite, but in albums, I like Sellole Shakhsi (Innermost Cell) album more than others.