By: Maryam Rahmani
---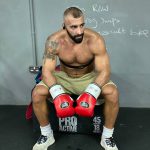 Mohammad Ali Bayat commonly known as Mo Ali was born on 29th August 1989 in Tehran. Mo Ali enjoys other sports, such as, Volleyball & Paddling. But most of his time is occupied with work and boxing. He is not a big fan of travelling, because all of his travels have been work-related, for example traveling to attend boxing events in Marbella, Croatia, Germany and many other places where he stayed for 2-3 days for the matches and flew back right after the event. He takes business very seriously and when it's about business, he initiates, executes and starts working on his next target. If he had the option to choose another country for living, that would be London due to his boxing career.
---
Thank you so much for giving Trends the opportunity for an exclusive interview.
Please introduce yourself. Tell us about your background and how did you get into professional fighting?
I am Mohammad Ali Bayat, but known as Mo Ali. When I started my job as a young hotel receptionist, my full name was too long for the Name Tag, therefore I was called by a shorter version of my name since then. Although I only worked there for 1.5 years but the name has stayed with me to this day.
I became interested in boxing 17 years ago, it initially started with obesity and being overweight. I was bullied for a long period of my life specially during high school. I got bullied for being overweight all the time.
So, I decided to lose weight, I started to workout at the gym and I started with Kickboxing, to get rid of the extra weight. Then during that period, I was offered to fight, at the time I was still getting bullied, also I was very scared and not confident enough to fight.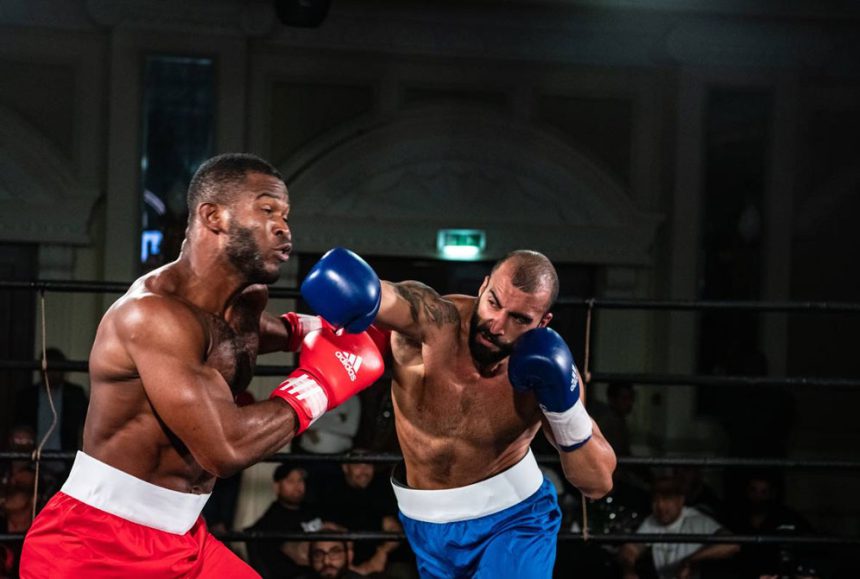 If You are interested in sports, you might like this article.
My focus was to lose weight and become professional in kick boxing, but I shed the weight and started the fights anyway. I enjoyed the attention I got as well as the money I made from the fights. People started giving me the respect I deserved and this was a stop for getting Bullied. Ever since Boxing has embedded strongly into my life.
I am 32 years old now, I've been a boxer for 17 years. I've travelled around the world and have been fighting in many countries around the world. To be honest, I am not really into interviews nor talking about myself, so I am trying my best to be on the spot, simple and honest.
Out of the 20 official games that you played, you have won 17 and lost 3 and have become one of the top Iranian boxers in the world. How does it feel and what does it mean to you? Are you happy with the results so far?
I have worked very hard to achieve what I have today; I mean my popularity and the wins you are mentioning now. Nothing was given to me, I fought for it and I've earned it. There were times where I felt cursed. I am talking about the injuries in the past 17 years, that's a lot! Every single moment where I was extremely close to reach the top where my highest potentials are, I got injured. The ladder to my progress and growth kept getting cut down, but I've never given up and I keep going. The injuries have been the only reason for the gaps in my career, I mean the months for recovery and the times I had to go through surgeries. All of these together turns my career in to a Dominoes set up, which means all the career forecast and mental health may fall down one after another. I won't say this would stop me from reaching my goals and I will always continue to aim high!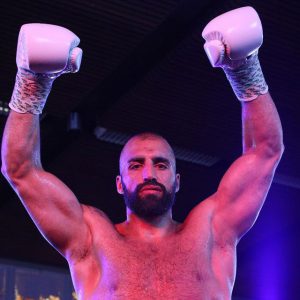 In your opinion, what distinguishes you from other fighters in your union? Your nick name is Stallion. Is it given to you by your fans, media or yourself?
Every fighter has a unique technique, which specifies their strategy in planning their moves ahead. Stallion was a nick-name chosen by myself for the love I have for "Rocky Balboa" – The Italian Stallion.
Tell us about working with some of the world's best boxers, such as David Haye, Anthony Joshua and Badou Jack.
Oh Yes, I did work with them. As you grow you want to work with someone who hits harder than you, whose techniques are better than you. Naturally if you work with someone at a lower level in any field, they can drag you down. But when you train and work alongside opponents who are smarter, stronger with higher capacity, you automatically and subconsciously pull yourself up to that level and this makes you grow. The hard challenging opponents make you grow and stay motivated to become tougher and stronger.
Who are the best fighters in the world right now in your opinion and who is your favorite one? Who is your biggest inspiration? If you could have one dream fight with anyone, who would that be with?
According to me the best fighter in the world is Oleksandr Usyk. He is a great boxer, a calm and relaxed personality. He has great technique and you can say I look up to him. Honestly, I don't idolize anyone anymore, but in terms of discipline, I would say Cristiano Ronaldo is my idol, and in terms of dedication I'd say Elon musk. Each of us have our own goal in life and that's what matters.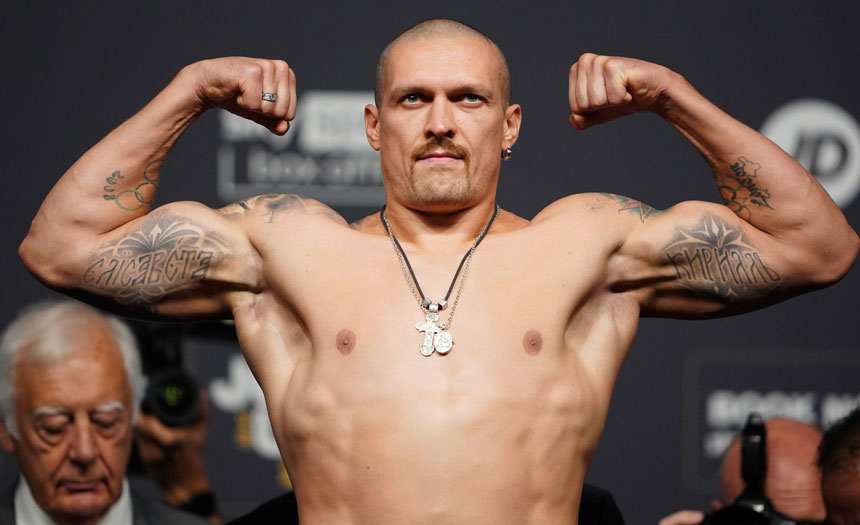 To answer your question on with who I dream to get in the ring with, first I have to say that ranking is very important and honestly in my category, there is no weak opponent. I just want to rank up and be part of the TOP 10! I want to be a better version of myself and that's all I want!
Which team are you training with in preparation for your next bout? Tell us about your coach and teammates.
Right now, as I have just recovered from an injury, and I am just going back after 3 months. But I was training with Cuban Boxing Club prior to my injury and surgery so I will be joining back the same team. With regards to coaches, I have several boxing coaches. My coach actually is one of the best coaches in the world, I will continue being part of the Cuban Team.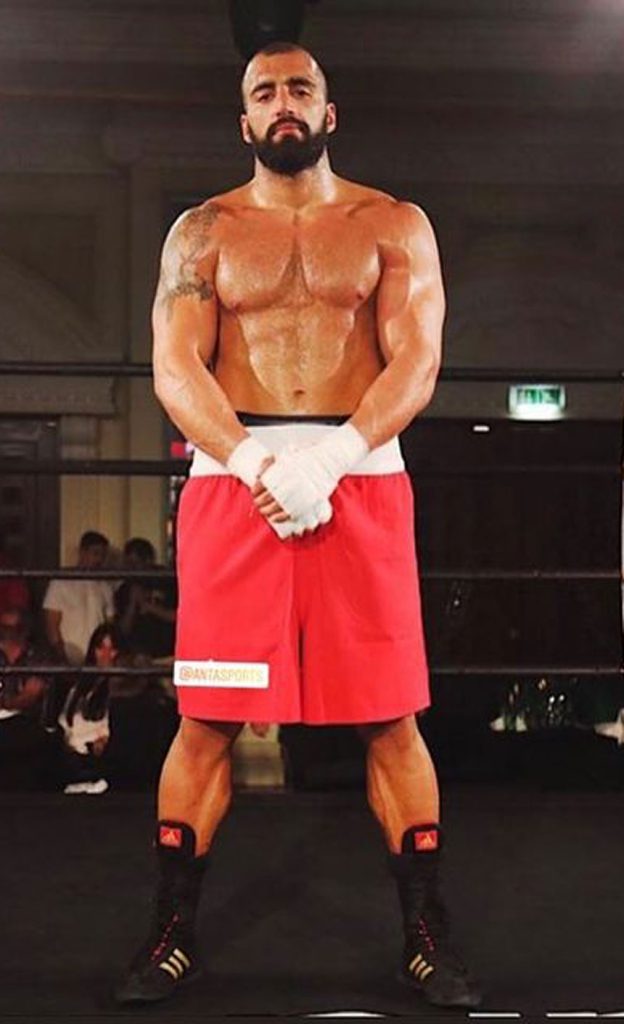 How is UAE (specially Dubai) in terms of welcoming this type of sport and the support you get there?
To be honest, I personally don't get the support I deserve. I mean the support from the fans of course! They sure motivate me and mentally help me to grow but Fans don't provide financial support nor do they offer to sponsor the fights. Whatever I am getting is earned by myself. I believe if I was supported and not neglected due to nationality obstacles, I would have reached where I am today back when I was 25 years old. When I talk about obstacles besides the financial support, I mean visa application rejections, travel limitations and etc. UAE's perception of this sport is improving and boxing is more welcomed compared to previous years.
At the end of 2017 you had a bad injury in one of your shoulders. Please tell us more about it and how it affected your professional life? And how are you today? What are the risks in terms of physical injuries?
Yes! Also in early 2022 I had a bad injury in my bicep, in 2019 my back was injured and of course I faced various challenges due to Covid-19 in 2021 but I have never talked about it publicly.
The recoveries take long and losing time is losing money. Thank God I feel much better today. I take a lot of risks, I have been injured way too many times, I can say I am getting used to the pain. I have had 38 fights and not once have I fought without being injured. I fought in all conditions, with back injury, knee injury and even with broken bones, I continued. Injections to the nerve system, which is the highest risk I've taken. It's all risks but it's also my love and my dedication to Boxing, so there has never been any excuses for me.
What do you do in your spare time?
Recently I had a little extra free time, so I started to train people who showed interest in boxing and wanted to be trained. I use my time very wisely or it's better to put it this way that I prefer to even make the best out of my spare time!
What is your aim in Life? What would you quote on your vision in life?
My Aim in life? Very interesting, with my love for boxing let's just say I've dug a hole so deep that I can't really climb back up, I intend to go all the way through and surpass it to the other end with success! 17 years of my life has been dedicated to the love I have for boxing. 17 years is no joke!
I honestly look for peace and happiness in everything I do. For me that's an Aim for life. Living and loving life, loving yourself and being satisfied with your achievements in your life!
About my vision in life, let me tell you something. Let's look at this matter metaphorically, as Cars are the simplest example for everyone to understand.
There is Rolls Royce, there is Mercedes and there is Toyota. All do the exact same thing – take you from a place to another, use the same power source but the difference is the Value each one of them withhold. I believe we, each of us, holds a 'Value' the value we create for ourselves. It's important to VALUE yourself, understand your worth and respect it! – So be a Rolls Royce in Life!
Are you planning to do any fights in Iran? What's next for you?
Unfortunately, there will not be any fights for me in Iran. I do have fights lined up in England and more future events are coming up. As soon as I can get back into full training after my recovery, I will be back in the ring for the fights. My plan is to get back before the end of 2022.
A message to the fans and followers of me as a boxer, they know exactly what I say at the end of every interview: "I am thankful to all those who hurt me, hated me, betrayed me, didn't believe in me and caused difficulties in my life and tried to drag me down, because all these taught me so much."