By: Reza Arbabian
---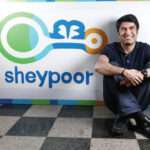 Reza Arbabian was born in Iran, moved to Canada when he turned 14 and spent his teenage and adolescent years there. He studied economics in university and after graduation began working in a small import-export business, which worked with Iran and China. He acquired his MBA afterwards and eventually moved back to Iran and began working in the family business, which was in the production of cotton and towels. However, this would not last long; after a couple of years he left the family business and due to his previous interest in classifieds he decided to start Sheypoor in 2012.
---
Thank you so much for giving Trends this exclusive interview despite your busy schedule, we are very grateful. If you were to summarize the state of affairs in the technology sector, especially startups, how would you describe it? What do you see as the opportunities and challenges? What are the key developments and trends (such as consolidation)?
If I were to describe it, I would say it is "on pause." The internet startup ecosystem is less than ten years old in Iran and it had been growing very nicely, especially after the removal of sanctions in 2015. Iran has an entrepreneurial culture and startups were the new big thing; anyone you talked to those days was thinking of starting one.
However, all of this came to a standstill after Trump brought back the sanctions. All foreign investors left the country and unfortunately there is not much cash available for internal investors. As a result, other than the first rounds of startups which are more established and can take care of themselves, the rest have either shut down or gone on survival mode which is very unfortunate.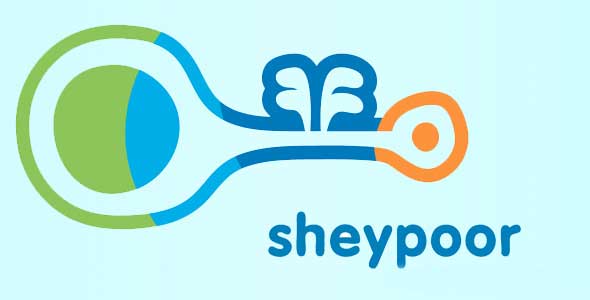 Iran-China Technology Cooperation Prospects
Opportunity wise, the challenges mentioned above create the perfect opportunity to invest in great companies at a bargain. Iran is one of the last remaining untapped markets in the world and being one of the first ones in will have significant rewards in the future, especially when the market size is eighty million.
Some of the developments that we are seeing right now as a result of the sanctions and shortage of cash is consolidation. The biggest was the consolidation of the two groups buying startups, NetBarg and Takhfifan, who after years of competing head-to-head decided to join forces and use their combined resources in a more efficient way. I think we will be seeing more of such consolidations during the next couple of years.
One of the main challenges our ecosystem is facing right now is brain drain. Due to the current conditions of the country, many of our top talents are leaving Iran. I would say this is the biggest cost of sanctions on the country and is something that can't be recovered from easily. Any startup you talk to nowadays is complaining about how their top employees are leaving the country.
What do you see as the main obstacles in the growth of startups in Iran? How can they be overcome? Is going public an option at some point to raise funds for more established or mature startups?
The main obstacle of growth in Iran right now is the shortage of cash and unfortunately there are not many solutions available in the near future. In my opinion, one way to overcome this would be by educating the private sector on the investment potential of such businesses. For most business people in Iran, startups are something completely new and foreign and since they don't have a clear grasp of how such businesses function and their investment potential, it becomes a risky investment for them. Going public is a good solution for more established players but the challenge with that is that our stock market is not really structured for such businesses and needs modifications. Lastly, an obvious solution would be for the government to step in and provide proper funding for qualified startups at different stages.
What have been the impacts of the US sanctions on Iran's tech sector? How can local developers work around the sanctions and get their hands on the development tools and solutions they need?
The good thing about technology solutions is that in most cases there are alternatives. Sure, some of the services that were available to Iranian developers stopped, but I think developers have been able to find alternatives for most of these. The biggest challenge has been with Apple, who decided to completely remove Iranian apps – even the free ones – from its App Store and unfortunately, there is only one Apple App Store.
What will it take, in your opinion, for Iran to develop its tech sector, despite the sanctions? What kind of government support or private initiatives does it take to do so? What role can the Iranian expats outside of the country play?
I think China is a good role model to follow. They fully supported their startups and gave them all the resources they needed and now China has become a giant, especially in the mobile sector. If the sanctions on Iran continue and the shortage of cash worsens, the only thing that can rescue the ecosystem will be the help of the government which, as of now, we haven't seen much of.
Tell us about Sheypoor? Where did it start? How did you come up with the idea? What's the business model?
Sheypoor is a general classified online platform that allows Iranians to exchange goods and services, find work, and build their businesses locally. Our two biggest categories are auto and real estate. I started Sheypoor a couple of years after I moved back from Canada. In Canada, I grew up using sites such as Craigslist and Ebay and when I moved back to Iran and saw that there weren't such sites, I knew I had to start one because I had experience with how it can make people's lives easier. It has been 8 years since that time and now Sheypoor is one of the biggest platforms in Iran with over 10 million users on a monthly basis. Our vision still hasn't changed and we are still working on making Iranian people's lives easier while giving them the best experience possible.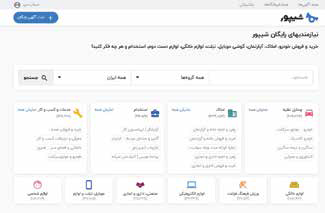 Do you attribute the success of Sheypoor to technology, business model or marketing?
I would say a combination of both technology and marketing. I am not a technological person myself, therefore the technology of Sheypoor was not initially very competitive. However, over the years we have managed to change that weakness into a strength and we are now pretty proud of our technology. We have also been pretty bearish when it comes to marketing. We were the first startup in Iran to do an ATL (Above the Line) campaign and some of our campaigns have gone viral which has helped us with our brand recognition.
As a young entrepreneur who came back to Iran after a long time, please tell us about your experience. What have been the challenges for you to adapt to the local business culture, raise funds, etc.?
I think I have had the experience of a lifetime. The learning curve for me during the last few years has been amazing and I doubt I would have learned as much anywhere else. Dealing with continuous changes and ups and downs in Iran teaches you strength, patience, flexibility and adaptability, which are all good assets to have.
What advice do you have for other young entrepreneurs who aspire to launch their startups?
My first advice is to find a co-founder. Having a co-founder who compliments your skillset will, in my opinion, quadruple your chances of success. It will also give you moral and emotional support during the tough days, which any startup will face at some point in its lifetime.
My second advice is to either go fully in without a plan B or not go in at all. In my opinion, you can't succeed in passing the early stage of a startup unless you make it your number one priority and give it your all. Lastly, under the current circumstances, I would recommend starting something that has revenue from the beginning. This way you have better chances of raising money.
What is next for Sheypoor? What are the growth and expansion plans?
Sheypoor still has a long way to go before it reaches its vision and our plan is to stay focused on reaching exactly that. Each category in Sheypoor has a potential to become a unicorn business on its own and we are just at the tip of the iceberg.
How has the coronavirus affected your business? What changes have you made in the face of this crisis? Are any of these changes going to be permanent?
Much of our income is from businesses and the agreements that we have with them. Since most businesses have not been operational, our income has been affected and has decreased, but this is a short-term issue and will be resolved when everything goes back to normal. As for the long-term effects, due to a decrease in income we have re-evaluated our business model and looked for ways to make it more efficient. We have tried to reduce non-essential costs, and have tried to find better ways of conducting our business; some of our employees might even continue to work from home permanently. These will cause the company to run more smoothly.