By: Ghazal Mostafa
---
Sooratti Sooratti, a London based brand, began by dropping a collection of sweatshirts and hoodies embellished with rhinestones, as a twist to the usual use of such streetwear pieces. Sooratti Sooratti aims to not only disrupt the typical streetwear vibe but to blend luxury into everyday comfort and create a day to night look.
Men in London have already welcomed the items as well as the "Mashallah" T-shirt, which sold out immediately during a pop-up in November 2022. The recognizable phrase, "Mashallah" has now become a key piece that will remain as a main go-to product of the Sooratti Sooratti brand. Collections and one-off pieces that are released are sold online and further pop-up stores are opening this year.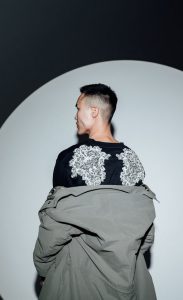 The brand was founded in London, but the designer behind it proudly takes inspiration from her Persian roots with a hint of Scandinavian upbringing. With her multicultural background, which includes memories of Iran's desert temperatures and the dark nights of Swedish winter, Aileen Gilani also embraces British culture. "Creating a mood board comes easy to me because all I have to do is think of a destination in Iran or even a song to get the creative juices flowing." It is the embellishment and embroidery on the items, inspired by Iran's iconic landmarks, that create the wow factor. "Mirrored mosques and stained-glass windows from famous sites in Iran such as Shah-e Cheragh and Nazir Al-Mulk, are the sources of inspiration. The Middle East is certainly more appreciated in recent years." Explained Aileen.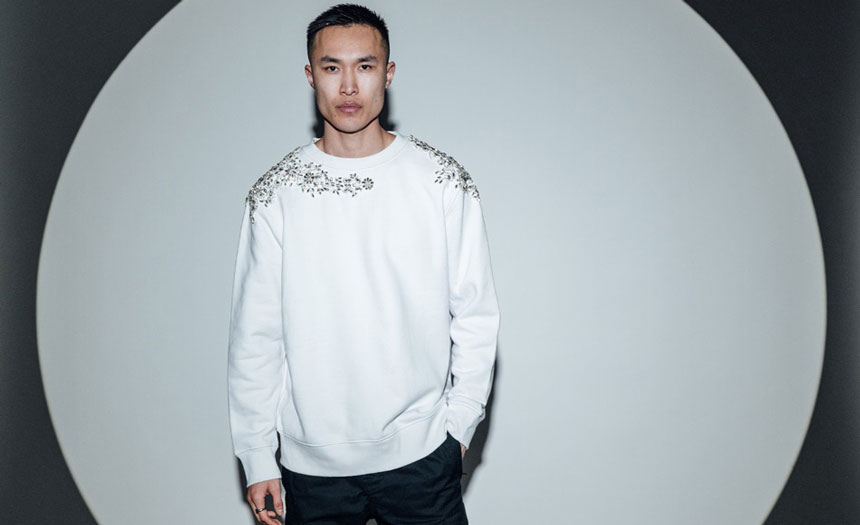 She has worked in the luxury industry in a different capacity before, but this time has chosen to use what she learned about sewing and fashion from her mother and grandmother as a child to bring her own collection to life. She cheekily says that her playlist for when she's designing is a combination of traditional Persian songs "that I can dance to", Swedish House Mafia and she always throws in some British artists such as Stormzy for good luck. "I'm always sending music links to friends because I want to give people some energy even from a distance. I should probably also consider DJ-ing. I think I could make it work!" She said.
Aileen cited the great potential for new styles and designs to be introduced to men as the reason she had the collection focus on menswear. "So much so that women will often buy items in the menswear department to complete an outfit. Women seem to be following influential men in sports and entertainment because of their style, though we might have to thank their personal stylists for that. Men who showcase their style are being reposted on social media as a mood board for others."
The activities of the brand are leaning towards Paris, New York, Scandinavia and other respectable fashion destinations that welcome the extravagant Middle Eastern pieces. Men in both sports and music are sharing their love of the pieces because they are different, fresh and even considered quite extreme and controversial. Last year, influential customers also asked for bespoke pieces. Aileen's goal is to collaborate with more creatives, artists and brands that understand her controversially creative mindset for menswear.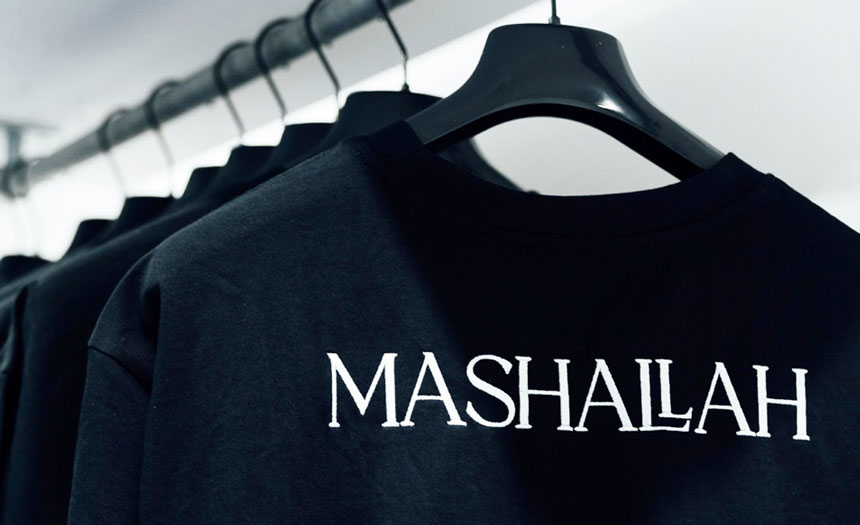 Sooratti Sooratti takes another alternative approach to fashion, where collections will be made based on vision and inspiration, not seasons, trends, or regular deadlines for fashion weeks. "For any new brand, we tend to give ourselves anxiety because we have to keep up with the big boys, but the fact is fashion doesn't have deadlines or expiration dates. When we're ready to release a new drop, we'll drop it. I won't be pressured to release collections and then be forced into a hard sell because we have to hit certain numbers and expectations. It takes the fun away from the spontaneous side of fashion." Says Aileen.
The next collection coming soon plans to push the boundaries further with more inspiration from the Middle East. Customers can subscribe online at www.soorattisooratti.com and on Instagram @sooratti_sooratti for priority announcements.