---
The Tehran Stock Exchange (TSE) continued its positive performance for the second consecutive month in April. It was also the start of the Iranian calendar year and the market followed its usual historical trend of positive performance post the Norouz holidays. The TSE generated a positive performance of 6.9% in Euro terms, to push its year-to-date performance to 15.7%. In local currency terms, the stock exchange increased by 6.3%, taking its YTD Rial performance to 9.0%. The daily CBI market Euro rate fell by 0.5% against the Iranian Rial in April. This extended the Iranian Rial's year-todate appreciation to 5.9%. Rising global oil prices along with ongoing nuclear negotiations has limited IRR volatility so far in 2022.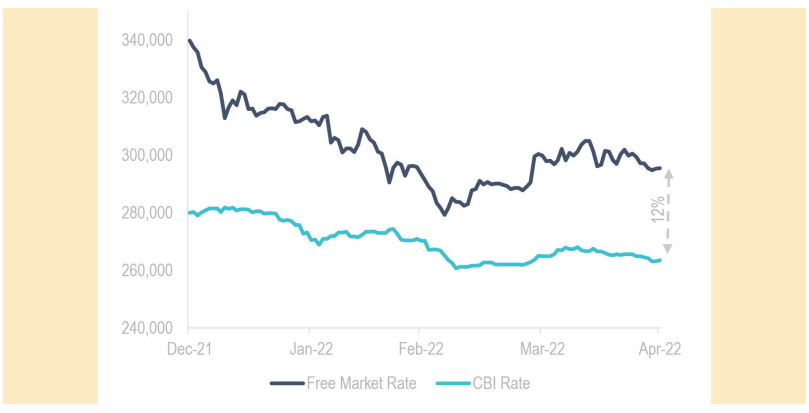 Free Market & CBI Market Rate of EUR/IRR
Political developments over April did not resolve the sense of uncertainty for market participants. Nuclear negotiations with global powers stalled in April as Iran and the US were not able to agree on a variety of political issues, including the easing of some of the most biting sanctions on specific Iranian entities. While we are usually hesitant to make any such predictions, we remain cautiously optimistic and expect a compromise agreement to be reached at some point. Sector-wise, the refined petroleum sector was the leading winner and generated a 17% positive performance this past month.
Tehran Stock Exchange Issue4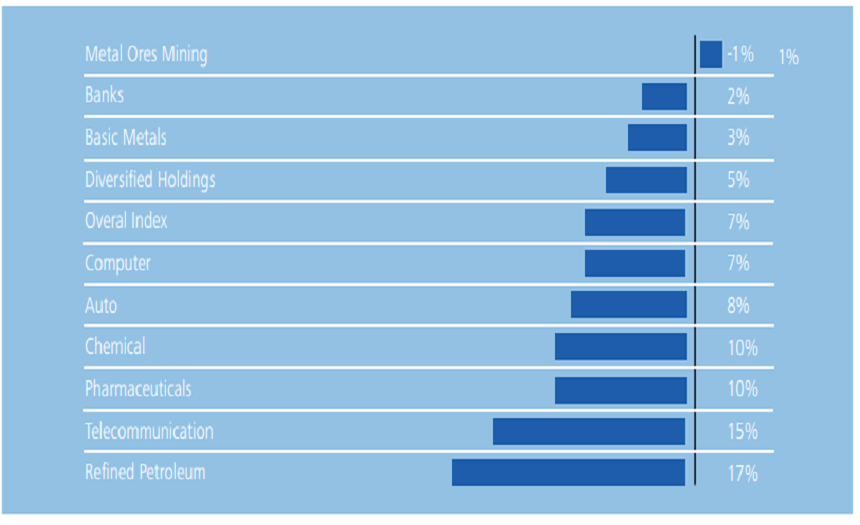 Performance of 10 Largest Sectors in Euro in April
This sector is benefiting from the ongoing boom in fossil fuel prices. We anticipate that oil prices could come under pressure in the short term. This is due to continued COVID lockdowns in China and concerns regarding economic growth worldwide.