by: Reza Taeb
---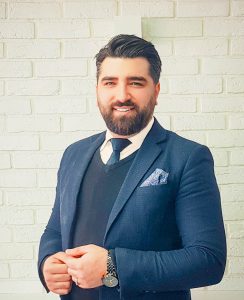 The vision and decision of Saudi Arabian authorities have drawn the world's gaze to Riyadh. The presence of the Portuguese football star, Cristiano Ronaldo, in the Al-Nasr of Saudi Arabia opened new doors to this region and made the deal talk of the day. The singing, however, presents a clever angel besides sporting and financial considerations.
Gulf countries have been in fierce competition to market their countries' potential and tourist attractions to the world. This started when the trade, industrial and economic approaches of the Dubai Expo signaled globalization and interconnectedness, continued with the outstanding World Cup in Qatar and culminated with Saudi Arabia.
Following cooperations between UAE and the western world and development of infrastructure to establish Emirates as the economic hub of the region, Saudi Arabia has now signed a contract with the most popular sports star in the world in a move toward realizing its ambitions. Hailed as the most popular celebrity in the world with 542 million Instagram followers, Cristiano joined the Saudi professional league with a two-year contract worth about 400 million euros.
The signing of the expensive star will, however, bring huge revenues to Saudis, namely increases in the price of football players, value of Arab teams and leagues and tournament ticket prices, sales of video content, advertisement possibilities, a rise in television viewership, revenues from friendly matches, promotion of tourism, the possibility to attract other international talent and host potential conferences, events and exhibitions. This decision will grant Arab countries a key role in various areas and the chance to thrive in the global community. Relying on their unity and young motivated nations, Saudi Arabia, the United Arab Emirates and Qatar, will be making history.
The deal brings revenues in ways that go beyond a sporting approach. Georgina's presence is predicted to introduce a significant opportunity for the fashion industry in Saudi Arabia and the region. Exposing the world to a different view of Saudi culture and reconciling it with western cultures can be welcomed and attract investment in different sectors.
The revenues of the entertainment and sports industries are increasing at a fast rate. ResearchAndMarkets.com reports that the global sports market size was valued at 500 billion dollars, which according to Allied Market Research, will rise to 930 billion dollars. Reports by Macrotrends point to an increase in domestic and foreign investments in Saudi Arabia, UAE and Qatar.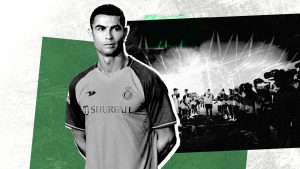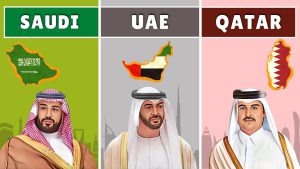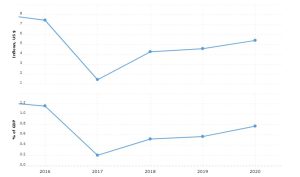 Saudi Arabia foreign direct investment for 2020 was $5.40B, a 18.34% increase from 2019.
Saudi Arabia foreign direct investment for 2019 was $4.56B, a 7.43% increase from 2018.
Saudi Arabia foreign direct investment for 2018 was $4.25B, a 199.34% increase from 2017.
Source: https://www.macrotrends.net/countries/SAU/saudi-arabia/foreign-direct-investment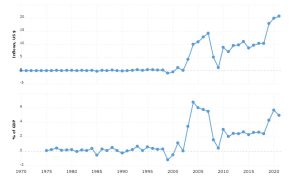 UAE foreign direct investment for 2021 was $20.67B, a 3.94% increase from 2020.
UAE foreign direct investment for 2020 was $19.88B, an 11.24% increase from 2019.
UAE foreign direct investment for 2019 was $17.87B, a 72.12% increase from 2018.
UAE foreign direct investment for 2018 was $10.39B, a 0.3% increase from 2017.
Important economic-sporting decisions in Iran over the last 44 years include privatization of Esteghlal and Persepolis. After thorough examinations, Iran's Privatization Organization determined the value of Persepolis and Esteghlal to be at about 3000 and 2700 billion tomans. The process will be finalized in early 2023 and we have yet to see how it will affect performance and public opinion.