By: Niloufar Lari
---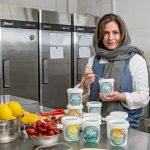 Niloofar Lari, owner and founder of MIIV Ice Cream, has a good story to tell about why and how she started her "ice cream business" 
---
back in 2015:
"It all started with my two little girls' insatiable love for ice cream, and my desire to give them the ice cream of my childhood: healthy ice cream without artificial flavors or colors and sweeteners. Following the old saying that "living well begins with eating well", my aim was to make a quality ice cream in the style of traditional handcrafted European ones.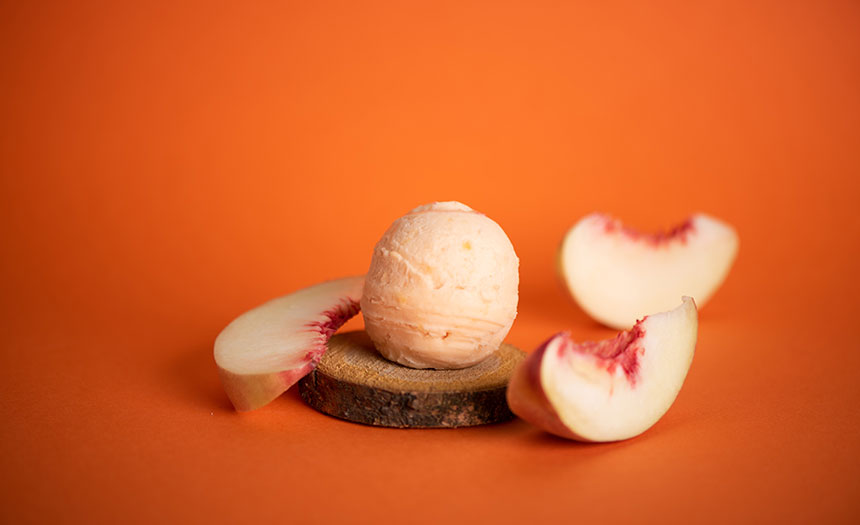 Luckily around the same time, the famous French chef M. Jean Marie, who is a Master Ice Cream maker (a true "Maitre Glacier" as they are called in France), happened to have some free time and was delighted when I invited him to come to Tehran. I personally flew him to Tehran and hosted him, providing him with all he needed to teach me his unique craft. And so, I was able to learn first-hand the "art of making artisanal French ice cream" from one of the few remaining chefs in the world who still make ice cream the old-fashioned way from recipes that are handed from one generation to another.
I started MIIV in Tehran not as an ice cream shop, but rather a production lab with a focus on quality. To begin with, MIIV ice cream uses only premium ingredients such as the best fully ripe fruits from organic farms around the country. Other ingredients of our ice cream are fresh farmers' milk and cream, free-range eggs and vanilla beans directly from Madagascar. Chocolate used in MIIV ice cream is premium Belgium chocolate and the cocoa is Dutch cocoa from The Netherlands.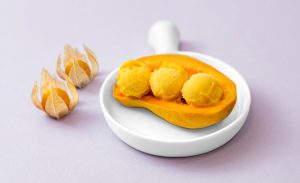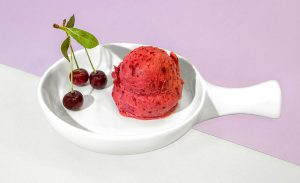 We also make sorbet at MIIV and our ingredients are just as simple and high quality: lots of fresh, organic fruits (over 70%), mineral water, and pure cane sugar.
Great care and attention go into the preparation and making of each flavor of our ice cream and sorbet. Taking no shortcuts, we slow cook our ingredients following the Bain-Marie technique of French chefs. Each flavor goes through an "aging" process of 12-24 hours to mature, for instance, before it is churned into ice cream and later frozen. Absolutely no pre-mixed ice cream bases, artificial flavorings or colorings are used as we, at MIIV, are committed to creating a fresh, organic product.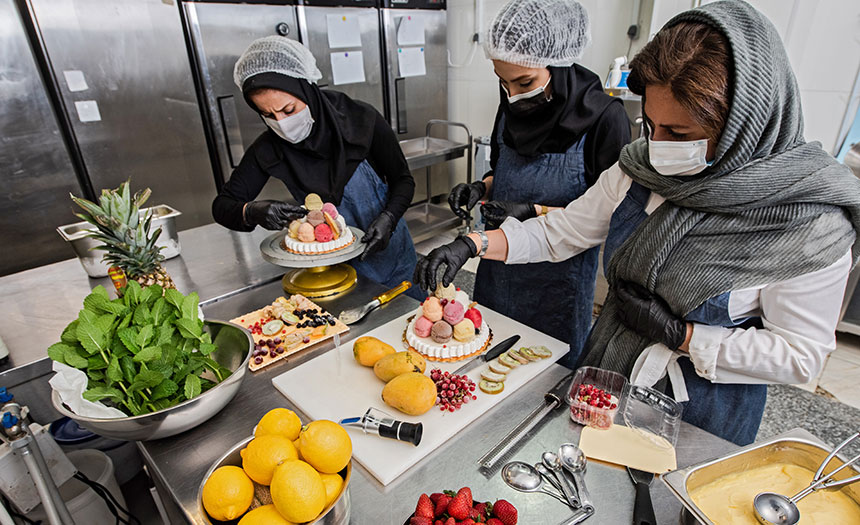 The challenge for us at the beginning was to re-acquaint our customers with the taste of pure ice cream as they were so accustomed to artificial flavorings and overly sweet flavors. Our lemon sorbet is still on the sour side for some, but those who have gotten to know MIIV can't eat any other ice cream, and once they open a pint of MIIV ice cream or sorbet, it's hard for them to stop before finishing the container!
In 2020 we celebrated our fifth anniversary at MIIV where we have come a long way in turning our vision of quality ice cream into the reality of an affordable luxury that comes in 20 delicious flavors – with more new ones to come!  As a women-run business and with attention to every detail in making the MIIV ice cream and sorbets, my dedicated team and I work with love and passion to create the perfectly smooth and creamy brand of ice cream and delicious sorbets that MIIV has become famous for.