By: Trends Editorial Team
---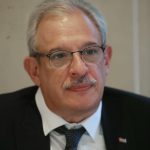 H.E. Ambassador Alexis Bandrich Vega, Cuba
The ties between Cuba and Iran, two countries under a genocidal regime of sanctions imposed by the US, are historical and are based on ties of brotherhood. We have both reaffirmed the will to promote economic, commercial and cooperation relations, placing them at the same positive level reflective of our political relations.
An excellent example is our cooperation to confront COVID-19, for which we are working intensively together on an agreement aligned with the clinical evidence of the Cuban vaccine candidate, Soberana 02. This synergy will allow faster progress in immunization against SARS- CoV-2 in both countries and will consolidate the relationships that scientists from both nations have sustained for decades in the pharmaceutical and bio-technological area.
---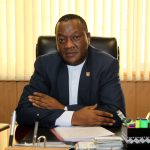 H.E. Ambassador Vika M. Khumalo, South Africa
South Africa and Iran continue to share a warm relationship founded in history and on mutual respect. Despite current obstacles, the Embassy of South Africa continues to identify new economic opportunities as well as new ways in which to enhance and deepen existing economic and political relations. Through its dedicated Trade Office the Embassy will continue to support and promote trade opportunities and synergies presented by both countries going forward.
---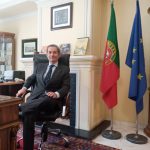 H.E Ambassador Carlos Costa Neves, Portugal
Portugal has proven to be a reliable and strategic partner for developed and developing countries confronted with various challenges. With a flexible approach, Portugal's competitive companies in the fields of Education, sea related economy, industrial equipment, environment, automotive industry, forest, health and Life Sciences and a unique environment for tech companies. Sourcing in Portugal and Invest in Portugal are much more than a trend.
In good time and supported by more than 500 years of economic and political relationship, we believe that new ties will be created between Iran and Portugal, much like those that already exist but having gained a new dynamic that will raise economic relations between the two countries to a higher level.
---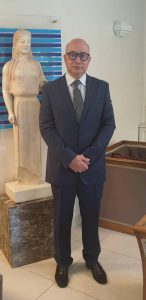 H.E Ambassador Dimitri Alexandrakis, Greece
Iran and Greece traditionally cooperate in many economic and commercial areas like shipping and tourism. But there is much more we can do together, especially in the area of tourism! Iran is a vast country blessed by nature: mountains, lakes, deserts, the Caspian Sea, the Persian Gulf. Iran has everything a visitor needs, plus four seasons all year round. And, because of a long history and the ingenuity of its great people, Iran has splendid monuments and works of art, poetry and literature: who hasn't heard of Iran's ancient masterpieces, its breathtakingly beautiful mosques and shrines for the famous poets and so much more. But Iran receives only around 8 million tourists per year. Greece receives about 30 million, three times our population! Greece has a rich experience in tourism from the 1960s and is ready to offer this tourism know-how to Iran in all fields: services, hotel management and infrastructure, tour organization etc. Iran deserves to be a really big tourism destination, especially for high-end tourists. A perfect area for Iran – Greece cooperation!