By: Trends Editorial Team
---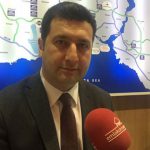 Burak Selvi is the founder of Property Guide Turkey (PGT), specializing in real estate development and transactions. Selvi is also managing partner of ATA Kurumsal, a consultancy firm offering immigration and corporate services. After graduating with a degree in international relations in Turkey, Selvi continued his studies at Paris Dauphine University in France and received another degree in banking and finance. Upon return to his native country of Turkey, Selvi worked in several top real estate development companies in various management and executive positions such as chief sales officer, chief marketing officer, as well as chief business development officer. He then moved on to establishing his own company, PGT, soon attracting major clients, and providing consulting services to corporations like Emlak Konut Real Estate Investment Company, affiliated to the Housing Development Administration of Republic of Turkey (TOKI), as well as Izmir Chamber of Commerce and numerous other leading development companies and private equities and funds.
---
Turkish construction and real estate, both in residential and commercial sectors, have gone through an impressive growth in recent years. What are the main drivers of such growth?
It is true that both the Turkish real estate market and the domestic construction companies have thrived. A decline in Turkish people's penchant for living abroad together with internal migration within the country have helped the housing sector to grow. But it is worth recognizing that the real reason is more compelling. Some of the biggest cities of Turkey, like Istanbul and Izmir, are in earthquake zones which forces developers to continuously remain diligent in their construction practices. Istanbul, for instance, experienced severe casualties during a series of earthquakes in 1999. As an immediate response, Turkish officials declared a broad variety of support plans and subsidy programs favorable to real estate developers building safer housing structures. These policies have been further enhanced by AKP, the Justice and Development Party that has been in power since 2002, making the construction sector one of the most prioritized domains for the government.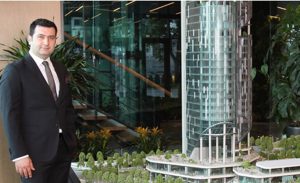 At the same time, many Turkish investors with a traditional preference in real estate ventures turned to developers for investment, with an eye on taking advantage of long-term, low-rate mortgage loans. The rise of profitability in the real estate sector also attracted larger commercial groups and holding companies from other sectors which in turn gave birth to a golden era for real estate developments of any size. In addition, the construction market is anticipated to remain very active in the foreseeable future as government authorities have recently confirmed that more than two million buildings in earthquake zones are in urgent need of repair and rehabilitation before a strong earthquake hits.
Another important point to note is that prior to 2012, the Turkish real estate market appealed only to domestic investors. With the moratorium on reciprocity law in 2012, individual foreign investors from 129 countries and those looking for a second home in Turkey have also been able to invest in the country's real estate market. Gradually many international enterprises such as Morgan Stanley, Merrill Lynch, IFC, J.E. Robert Companies from the US and Viatrans from Switzerland also showed interest in the Turkish real estate market.
Still, other factors contributing to a booming housing market and popularity of real estate in Turkey are three- fold: (1) the country's position as one of the most politically stable nations in the region; (2) Turkey's hubs of international airports with flights to many different cities around the globe; and (3) exported trendy TV shows closely watched by millions of viewers around the world. The surge in individual investors was followed by private equities and funds starting to show interest. And this in turn was quickly followed by major international developers (The Trump Organization, Emaar Properties, Qatari Diar Real Estate Investment Company, etc.) looking for opportunities to invest in Turkey.
I would like to add that the Turkish people have always considered property as one the safest investment instruments and this fact manifests itself even during the pandemic; according to TURKSTAT (Turkish Statistical Institute, operating under the Ministry of Treasury) a whopping 1,348,729 property transactions took place in Turkey throughout 2019. In comparison, although the country was going through a serious recession due to the COVID-19 pandemic in parallel with the rest of the world, this purchase and sales number for real estate in Turkey was equal to 1,280,825 by the end of October 2020.
It would be greatly unfair if this success were attributed solely to the Turkish housing and non-commercial real estate sector. According to Engineering News-Record's ENR,"2019 Top 250 International Contractors," Turkey comes in second with 44 commercial construction companies, behind China but ahead of the US. This can be attributed to Turkish companies' infrastructural projects conducted all around the world, mostly concentrated in Russia, Qatar, UAE, KSA, Algeria, Morocco, Iraq, Libya, and CIS countries. Furthermore, Turkish construction companies have become important exporters of know- how as well as labor, and have achieved a world-wide reputation as a result of delivering successful projects to all their clients.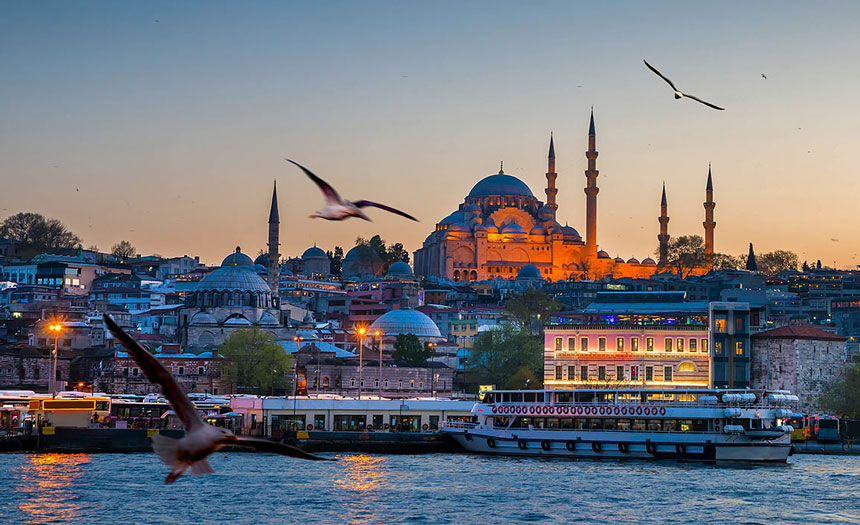 Some believe that Turkey's real estate market has become saturated. Is that the case? How does the market compare to other regional markets?
Demand and appetite for real estate in Turkey has remained unchanged. However, depending on a combination of events and conditions, investors' preference for types of properties usually change from time to time. For instance, we previously saw an increased demand for A+ class of office buildings which led to developers building more of such products. This worked simply fine for developers for several years. But in recent years, investor appetite turned to more functional and utilitarian buildings, and with the emergence of long distance work habits, they turned away from glitz and glamour. As a result, there was a glut of A+ office buildings left on the hands of developers with no investors in the cards. The solution, of course, was shared office space which partly addressed the problem. In a nutshell, Turkish real estate market is a seller's market where good products, in general, easily find their buyer and/or end-user. The number of Turkish property transactions in the last 10 years has never varied more than two percent, which is further proof of a consistent appetite for Turkish real estate and a steady market.
As for market comparison in the region, I do not consider it appropriate to compare the Turkish real estate market with others like Dubai, for a couple of reasons. Firstly, the demography: Istanbul has a population of more than 18 million with Turks accounting for 85 percent; on the other hand, Dubai's population is around 3 million, only 15 percent of whom are Emirati nationals. So, the main residents of Turkish properties are domestic nationals. Secondly, Turkey has an historical presence in the unique gateway between East and West so social and business lives have organically evolved into a suigeneris lifestyle where modern and conservative styles of living exist side by side and in harmony, instead of being dictated from above. In addition, investment in real estate in Turkey comes with additional benefits for foreigners especially with the granting of immediate Turkish citizenship, permanent residency permits, or guaranteed entry visas, contrary for instance to Dubai or other countries in the region where the process is more complex and time- consuming.
How has the pandemic impacted Turkey's construction and real estate market as well as the residency and investment side of the real estate business?
The pandemic has been a total game changer in the real estate industry, especially in patterns and preferences of investors and end-users. The Government has been implementing severe restrictions to impede the growth of the pandemic with widespread lockdowns, having people work in separate shifts, and favoring working from home. In the June ton July 2020 timeframe, the Turkish government launched a campaign with the aim of giving longer term mortgages and even lower rates, which became a lifeline support for the real estate sector. Terms of this mortgage campaign were so compelling that the volume of acquisitions in these months were the highest of the last three years, despite the pandemic urging liquidity.
Developers did not stop construction and instead ongoing real estate projects adopted some modifications to comply with the new criteria under the COVID-19 Pandemic. New social and work rules prompted property management companies to adapt themselves to new scenarios where regulated social distancing, more stringent sanitary regimens and cost efficiency in real estate management became the norm.
Furthermore, new routines and conventions precipitated by the pandemic also changed preference patterns of the end-users. For instance, those who used to favor smaller compact units in high rises with generous common social facilities in city centers now prefer larger and more all- inclusive units with at least one terrace or garden area. Another large number of end-users traded their big city lifestyle with homes in southern Turkey closer to nature and rural life, and with a milder four-season climate, working from home in light of risks of living within or commuting into a densely populated city.
Despite the pandemic and devaluation of the Turkish Lira, property prices still seem to be going up. Is that the case? If so, by how much in different categories and why?
The pandemic put many of the economic sectors in a stagnant situation except a few like e-commerce and digital technologies. Most investors are currently shying away from investing in new businesses or even expanding their own businesses, thus dodging "active" investment instruments. Active investing is forward-looking with the goal to outperform the market or produce superior risk- adjusted returns. We are going through a period during which capital prefers to defend wealth through passive investment instruments like foreign currency exchanges, easy-to-trade commodities like stocks and bonds, or real estate.
Buyers of Turkish properties have historically considered real estate as a safe harbor, but again we are talking about the right property type with profitability prospects for the near and mid future. Sellers of such properties have had the advantage of adjusting sales prices by implementing opportunity cost calculations grounded in other investment instruments. As such, commercial properties which are not currently a performing asset without a lucrative tenancy contract generating income, appear to have lost their allure. In contrast, for reasons mentioned above, single family residences located in  major cities have gained value.
What are the best Turkish cities for investment in the real estate market? What are some of the best current projects?
 When we examine property sales statistics of previous years including 2020 to date, we witness that greatest capital appreciation and fastest sales flows occur in cities with the highest internal migration, and those offering a rich variety of social and public amenities coupled with domestic and international business opportunities. According to this definition, İstanbul, Bursa, İzmir, Antalya and Muğla or Bodrum would be the best recommended cities for investment.
As for current projects for investment, the profitability may vary even according to the timing of reading this very article! Personally, I consider two areas of real estate investment to have potential for future profit: One is the multifamily residential sector with high end amenities, especially those located in centers of major cities where we have witnessed urban transformation, or properties near larger government infrastructure projects such as the İstanbul Airport, Galataport, Dardanelles Bridge, Canal İstanbul, new City Hospitals and metro lines; the other investment opportunity is the multifamily projects located in southern Turkey where investors in real estate have focused for decades due to the mild four-season climate of the region.
Iranians have become among the largest groups of real estate investors in Turkey. Do you know how many properties they have purchased, and how many have gotten a Turkish passport? What other nationalities are investing in Turkish properties these days and why?
 A moratorium on reciprocity law adopted by the Turkish government in 2012 resulted in additional immigration markets and an expanded client base for the country's developers. Before this moratorium, only citizens of countries who allowed Turkish nationals to acquire property could purchase real estate in Turkey. Immediately after adopting the new law, applicable rules and regulations for purchase of real estate by foreigners were simplified as well. These government actions helped Turkish developers to adapt quickly to foreign sales.
Generally speaking, Iranian nationals have been among the top ten groups who purchase properties in Turkey alongside with Iraqi, Russian, Saudi, German, Azari, Jordanian, Norwegian, Kuwaiti and British investors. I believe that common history and a similar culture, high
frequency of daily flights between Turkish and Iranian cities, and a lack of visa requirement for Iranians to enter Turkey were the main reasons for their interest in investing in Turkish real estate.
However, among the list of nationalities who invested the most in Turkey, Iranians came in 2nd (after Iraqi nationals) in 2018 and 2019 having bought 3,652 and 5,423 units in those years, respectively. Interestingly, by the end of October 2020, Iranians led this list for the calendar year with 5,147 units purchased. I think that the main reason for this increase seen in Iranian clientele is the program for Turkish citizenship through property investment declared in September 2018. To date, a total of 7,312 applicants have been approved through property investment for Turkish passports. Iranians lead this list with 1,690 approved applications.
Turkish citizenship through property purchase has been a great motivation for foreigners to buy real estate in Turkey. Other than Iranians, Iraqis, Afghans, Yemenis, Russians, Pakistanis, Palestinians, Azaris and Lebanese nationals also showed great interest in the program by investing mostly in Istanbul, Bursa and Muğla. Most of them consider their property in Turkey as a second home, with some intending to move to their properties permanently in the short-term. We also see that German, British, and Norwegian nationals tend to show interest in the southern region of Turkey (Antalya and Muğla).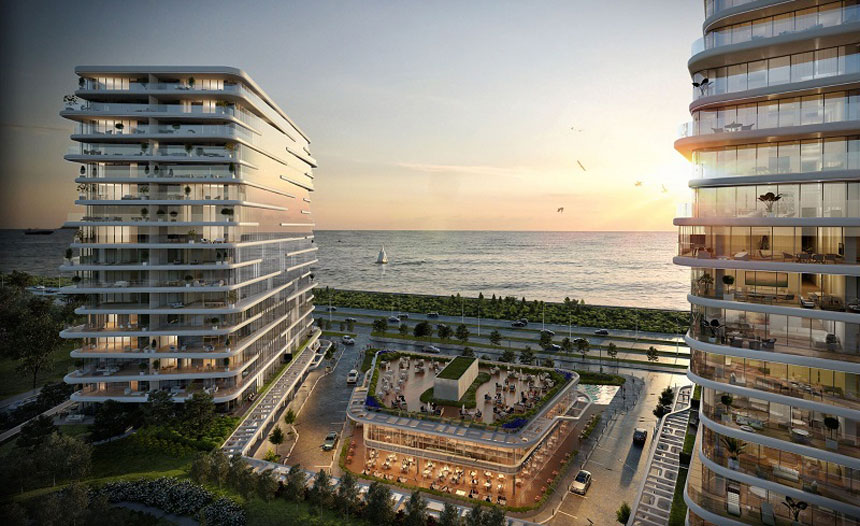 Please tell us about the real estate investment program(s) in Turkey. Is there only one or several of them? What are their key elements? Are they expected to continue under the same conditions for the foreseeable future?
The most popular real estate investment program has been Turkish citizenship through property investment. Non-Turkish citizens, who invest at least 250,000 USD in real estate in Turkey, become eligible for Turkish citizenship within a short period of time.
The investment can be in a single or in multiple properties, which can be either residential or commercial. Only those who purchase their properties after September 19, 2018 (date of adoption of the relevant law) can benefit from the latest amendments in Turkish citizenship law. According to the criteria of the program, those properties should be held onto for at least three years, but no other fee is being asked for this measure. Not only foreign investors but also their spouses and children under 18 years of age are eligible for Turkish citizenship based on there real estate investment. Evaluation of Turkish citizenship through investment application takes anywhere from 45 days to 4 months. This program has contributed significantly to the sale of properties in Turkey to foreign nationals. The degree to which the Turkish government is taking the program seriously, visibly increases the number of its applicants. Having a property already facilitates the granting of residency or work permits for the property's foreign owner and his or her family. These residency permits are routinely renewed by the Turkish government on an annual basis as long as the applicants own their property in Turkey.
Another program that was launched in 2017 is the Turquoise Card Program. A Turquoise Card is a card given to foreigners who contribute to various areas of Turkish economy like the sciences, technology, the manufacturing industries, and even to the arts, or who invest in the development of the country and create employment.
The first three years after the Turquoise Card is granted to an applicant are considered a transition period. Within this period, the applicant is expected to follow through with his or her expected contribution, otherwise their card will be cancelled.
Holders of a Turquoise Card who uphold all the requirements of their application can apply for, and will be granted, a non-expiring residency card within the last 6 months of the 3-year period. Foreigners who are awarded this card benefit from all rights granted to Turkish citizens. The spouses and children of holders of the Turquoise Card are also granted a document equivalent to an indefinite residency permit. Five years after receiving a Turquoise Card, the holder is eligible to apply for Turkish citizenship.
How do you see the future of Turkey's real estate market, given the ongoing pandemic?
The pandemic has given a new direction to real estate markets all around the world. A major drop in demand for commercial properties is expected globally, especially in brick-and-mortar retail shops of all kinds and old- fashioned offices with large open spaces. On the other hand, offices supported by modern logistical systems as well as affordable residential units with specific features meeting the needs arising from the pandemic will continue to perform well.
Turkish developers have already proven that they are flexible and adapt quickly by responding constructively and playing a meaningful role from both the real estate perspective and the demands of the market and the end users. As a rule of thumb, non-native real estate investors and developers are limited when operating in international markets due to pandemic restrictions. One reason is the difficulty of doing adequate due diligence on target properties in another country.
Cross-border investment has traditionally relied on international travel to view assets and manage investment logistics. But with the pandemic restrictions, investors are increasingly turning to domestic markets rather than looking overseas. I consider Turkey incredibly lucky in this perspective since a very great portion of the developers operating in Turkey and at least 96 percent of the buyers of real estate in the country are Turkish. This slowdown in foreign capital flow will therefore not have a negative impact on this market. Another aspect of the Turkish real estate market that has helped maintain prices during the pandemic is  the shortage of new units being built in recent years. According to TURKSTAT (Turkish Statistical Institute, operating under the Ministry of Treasury), construction permits granted by Turkish municipalities have been in dramatic decline since 2017 with construction of 230 million sqm, 109 million sqm, and 46 million sqm in 2017, 2018 and 2019 respectively. So, we are talking about a supply and demand issue where appetite for real estate in Turkey has remained healthy, and perhaps even increased for reasons discussed above, while supply of housing units has in fact diminished in recent years.
Realistically speaking, the pandemic has caused some damage in the Turkish real estate industry as it has done in the rest of the world. Economies everywhere will surely find their ways to recover, but I strongly believe that the Turkish real estate sector will recover sharply in light of the above indicators and will even function in a more solid way when the recovery period begins.