By: Oliver Todd
---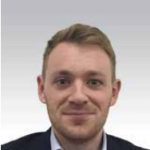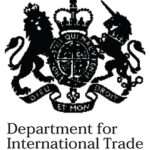 Thank you so much for giving Trends this exclusive interview despite your busy schedule, we are very grateful. Please tell us about yourself and UK Department for International Trade? What is the mandate of your office and scope of activities in Iran?
I am the Director for the Department for International Trade in Iran. The Department for International Trade (DIT) is the UK government department responsible for supporting British exporters, promoting investment into the UK and negotiating our trade policy with partners around the globe. To achieve this, we work closely with our Foreign & Commonwealth Office colleagues in 180 diplomatic missions, from Tehran to Sydney and everywhere in between.
Given the current conditions (political tensions and US sanctions), one can only presume that economic relations between Iran and the UK are at their lowest historical point. Is that true? If so, how bad is the situation, say compared to the pre-Trump era?
Well, I am not sure our trade relations are "at their lowest historical point. "IN fact the UK exported 350 million GBP worth of goods to Iran last year and both Iranian and UK companies continue to show significant interest in each other's goods and services.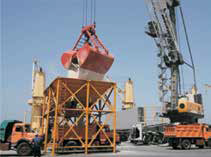 It is worth remembering that under the multilateral sanctions, the UK government was discouraging trade with Iran, today we are actively promoting it. The most significant impact on UK-Iran trade is clearly US sanctions, which make trade very difficult as banks are unwilling to handle payments, but as I say to UK businesses, it's not impossible! The DIT team works tirelessly to promote trade with Iran as part of the UK's commitment to the JCPOA. We do this through DIT's network of export advisors across the UK, through trade missions, DIT presence at trade fairs and with Chambers of Commerce to provide advice to UK companies. So while UK and European trade with Iran has declined with the return of US secondary sanctions, there is still plenty of activity and opportunities for those willing to grab them.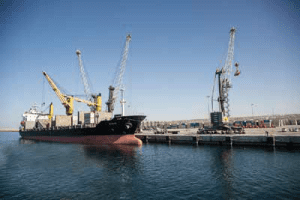 If the above is true, then trade relations can only go up in a post-sanction era! What are the potentials for industrial and economic cooperation between the 2 countries? How high, realistically, can the numbers eventually go? Where do you see trade levels between Iran and the US, say in 5 years?
I am optimistic about the prospects for UK-Iran trade in the years to come. The DIT team and I are working on understanding the Iranian economy in detail to better lay the foundations for post-sanctions trade.
In doing so, I have had the chance to witness the business culture and human capital that underpins the Iranian economy and believe that so many of the sectors in which the UK has world class companies and capabilities, from pharmaceuticals, to retail, to oil & gas and urban planning matches Iran's requirements for its diversifying and modernizing economy and can help to unlock this potential.
Of course, like anywhere, the political realities inform the trade and business relationship between Iran and the UK, but when I look at the interest from major UK companies and the economic appeal of Iran, I believe that there will be no ceiling to our trade relations when the time is right.
Iran and Brazil Celebrate 120 Years of Friendship
How many British companies are currently active in Iran? What industries do they represent?
Despite the number of UK companies operating in Iran declining recently, DIT Iran has advised over one hundred UK companies on trade with Iran since April 2019. There are many more who trade with Iran without accessing the support DIT offers. UK companies are incredibly diverse in their work here, though humanitarian sectors are the most common focus, we continue to prioritize our work on the pharmaceutical and healthcare sectors to help Iranians access the goods they need.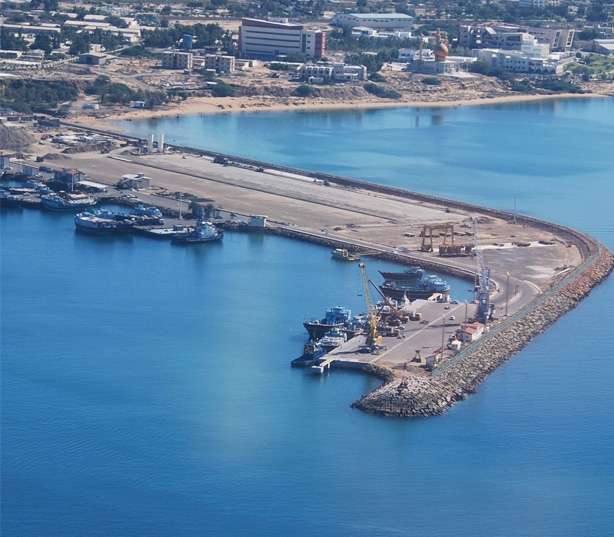 The Importance of Business Coaching for any Organization
With regards to the humanitarian sectors, we know that British companies are very advanced and competitive in several areas from food, water treatment or management, etc., to pharmaceuticals and medical equipment. What efforts are underway by your office to attract them to the Iranian market?
Well, our staff based across the UK work to promote opportunities in Iran which the team here discovers by getting out and meeting Iranian companies. We then work together to locate the right UK supplier and introduce the two sides. This can either be digitally or at trade shows in the wider Middle East, the UK or Europe such as Arab Health, Gulf Food and the World Travel Market in London or MEDICA in Germany. We also organize trade missions.
For example, in October 2019, we took a mission of 17 Iranian companies to meet UK suppliers of animal feed and livestock to London and the Midlands.
From the point of view of British companies, what are some of the other obstacles (besides sanctions and banking/payment issues) in doing business with Iran?
Banking, payment and related issues such as shipping and insurance are certainly very challenging.
Though, of course, the UK with E3 partners is working to operationalize INSTEX as a payment mechanism for humanitarian trade. Beyond that, one of the key challenges UK companies find are the various importation bans put in place by the Iranian government which restricts UK exports and prevents Iranian businesses from trading with partners they would like.
Finally, a big decision, but not necessarily a barrier, for UK companies is deciding on whether to establish a presence themselves in Iran, or as is more common, to pick a local partner to operate on their behalf. Depending on the sector and type of business (goods vs services), this decision can be very important to future business success. I'm glad to say that, at the moment, British companies tend to prefer finding a local partner, a result that develops Iranian companies' international business methods and in the long run can offer stable returns for both partners.
The theme of this issue of our magazine being Technology, what are some of the core competencies of the UK in the high-tech sectors such as Information and Communications Technology, nanotechnology etc.? Are there any areas (for example joint research) that universities and/or tech companies from Iran and the UK are cooperating (or can cooperate in the future)?
An excellent choice! The UK has worldleading capability in A.I., fintech, robotics, nano and biotechnology and other knowledge-intensive industries. Not many people realize that the microchips in their iPhone were designed by ARM near Cambridge or that the UK exported over 40 billion GBP in digital services last year. The UK is now home to over 70 tech unicorns, with more than double the amount of the next highest-ranking European country, placing the UK third globally behind the US and China.
The digital sector as a whole contributed 130.5 billion GBP to the UK economy in 2017 and attracted 106 billion GBP of international investment. We know of several universities exploring joint opportunities here, particularly in medical and advanced veterinary research. In short, the UK is a vibrant and sophisticated technology partner for the Iran of today, and the Iran of tomorrow.