By: Ghazal Mostafa
---
Ghazal Rajabian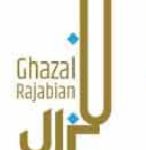 In 2010 Ghazal Rajabian, a Computer Engineering graduate, made her most life changing decision and became a fashion designer. Her ingrained familiarity with the world of fashion design was a product of her mother's background in other facets of fashion like textiles and dressmaking. That year she decided to take all the required courses in design and fashion and follow in her mother's footsteps. The following year, in the fall of 2011, Ghazal came out with her first collection of winter overcoats and jackets in a group exhibition. The success of her designs at the exhibition paved the way for Ghazal to finally launch her own brand and open a fashion design studio soon after.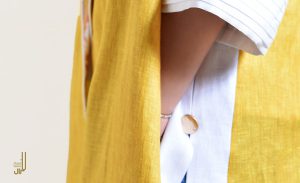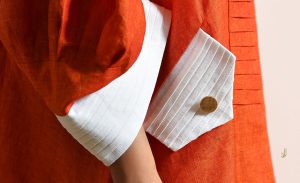 In the Ghazal Rajabian design studio, all pieces are handmade and share a common sense of simplicity and minimalism. Bringing elegance and at the same time keeping the wardrobe comfortable makes the brand suitable for all tastes. Looking deeper into each piece, one can see the attention to details where simplicity and quality converge. According to Ghazal, the brand's priorities are three-fold: the quality of fabric, design and fine tailoring which together deliver a high-quality product with a long life. Ghazal knows that for her customers flashy pageantry is not a priority: what they seek is superior quality mixed with elegance and luxury in clothing which she delivers to them. The brand introduces two collections each year, one for spring/summer and another for fall/winter and each has new selections to offer for the season.
---

AZALEE
Born and raised in Tehran, Iran, Azalea Nazemi pursues with dedication her long-term passion of revolutionizing the art of shoe making. Azalea started designing her own shoes from her very early college days at the Art University of Tehran, where she studied clothing and textile design.
To better grasp the origins of the region's folklore costume styles and to learn traditional shoe making techniques, Azalea traveled to several neighboring countries to master cutting-edge design approaches. After years of practice and apprenticeship, she finally established her own brand, AZALEE, where she brings to life her original creativity combining modern shoe fashion trends with inspirations from her traditional Persian heritage.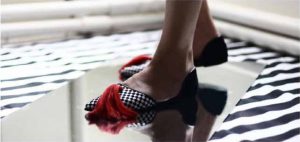 In creating her shoes, Azalea rarely follows the conventional design options from the conceptual point of view. Innovativeness and originality in design come first for her and being bold and daring is an important part of this journey of artistic creativity. According to Azalea, her most creative designs are inspired by a trial-and-error approach when working with a variety of material. In her sketches, she brings together an approach on life and fashion. Committed to making state-of-the-art handcrafted shoes, Azalea utilizes the best traditional shoemaking techniques and her unique craftsmanship can easily be spotted in her products.
---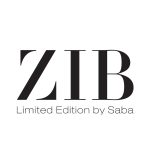 ZIB BY SABA AZIMI
Saba Azimi founder and creative director of Zib, is an Electronics graduate for whom art has always been a part of her life. Despite the artistic environment at home and the encouragement she enjoyed from family, her love for mathematics drew her to study Electronics when it was time to go to college.
Saba, however, had been pondering the idea of Zib since her teens in early 2000's. Finally in 2010, Saba bowed to fate and officially launched her line of jewelry under the brand name of "Zib" which aptly means beauty and grace in Persian. At first the brand started with statement necklaces, but as it expanded, earrings and bracelets were added to its collection. Today, the unique character of Zib is enhanced by the variety of colors of its pieces which sparks a playful feeling of joy when matching them with clothing styles.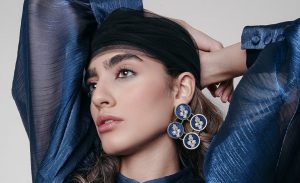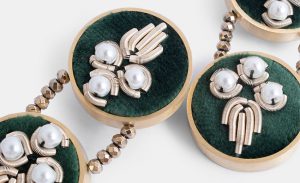 Zib is reflective of Saba's charming personality mixed with her training in the fields of logic and mathematics which results in a pleasing symmetrical aesthetics in her designs. Saba explains this blending of opposites in her designs through the evolution of the modern woman for whom motherhood and emotional sensibility has evolved and fused together with confidence and power over time. Saba has always felt two opposing forces within her- fighting to conquer her mind and body of work: logic fighting with emotion, the masculine part inside pushing through the feminine voice, her love for metal and her passion towards textile, the yin embracing the yang.
Zib is all about mixing materials, including pearls, antique fabrics such as "zarbaft termeh", delicate velvets, silver and brass, and not limiting itself to preconceptions. Adding Persian ancient handicrafts such as "sermeh douzi" in her designs together with metal yields a modern effect to the pieces.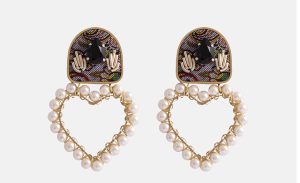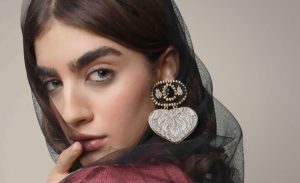 Creating these extremely detail-oriented pieces are both time consuming and intricate. Each piece is a limited edition and goes through an elaborate production process. Zib has established itself as a noteworthy brand and has international presence with limited stocks in Canada, Australia and Europe.
---
Glareh Taskini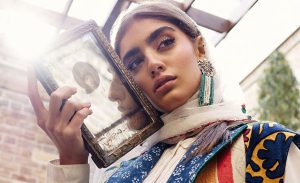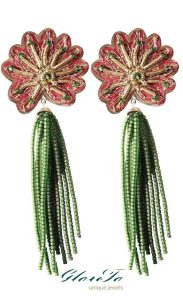 Glareh Taskini, fashion design graduated from University of Science and Culture, founder and creative director of Glareta jewelry brand, is an Iranian designer. Her handmade pieces became an overnight success. As her sentimental designs evolved around using Persian antique fabrics and upcycling them. Glareta is a modern brand with a cultural infusion, which shows the connection between heritage and modernism. Launching her first collection in February 2019, the brand found a quite top spot between accessory brands.
The industry welcomed her as her emerging creative ideas that has a taste of Persian culture in it with open arms. Glareta has a specific collection for every season. The designs are one of a kind and cannot be restocked. Each collection is followed by a beautiful editorial to introduce the collection.