By: Reza Taeb
---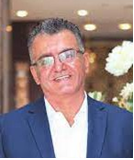 Born in 1963 in Iran, Homayoun Bolour Foroshha, a successful civil engineering with a graduate degree from England, was interested and curious in his field of studies from an early age. With a family-owned business of a crystal shop, Bolour Foroshha also had a chance to meet and interact with a lot of customers because his father had exposed him to the business right out of primary school. But his construction business journey started when, having returned from England as a young man and still without a job, he and his brothers decided to turn the family home into a two-story house. Bolour Foroshha has a few major residential towers in Tehran's northern areas in his construction business portfolio, like the Negarestan Tower and the Marjan Residential Building. But his dreams of bigger projects, and his penchant for being people-oriented, motivated him to enter the tourism industry where he can combine his training as an engineer with his love of the hospitality business.
---
Please tell us about the position of tourism industry and its importance for our country:
We have a very beautiful country with four seasons incomparable to other countries and with few competitors, but unfortunately we have been unable to attract the international tourism industry to Iran. A couple reasons I can point to are, (1) lack of proper planning and, (2) some of the laws of the country. As a result, the potential for tourism has not been realized here in Iran. We have very hardworking a diligent people in our country who work day and night in this line of business, but they don't have the proper support or guidance from those in the government. The fact is that this industry should, with the help of good legislation, have a set of goals with a 20-year plan of action for it to reach its inherent possibilities.
When did you get your start in the field of tourism and what was the reason behind your decision?
I entered the tourism industry around 2009 when it all started with a so-called educational trip around the globe which took me almost 2 months. As I traveled, I read the history of some of the high-end hotels in the world to learn about their construction, and then I realized that some of these hotels had a long list of directives for their construction, which they turned into published books to attract the attention of others.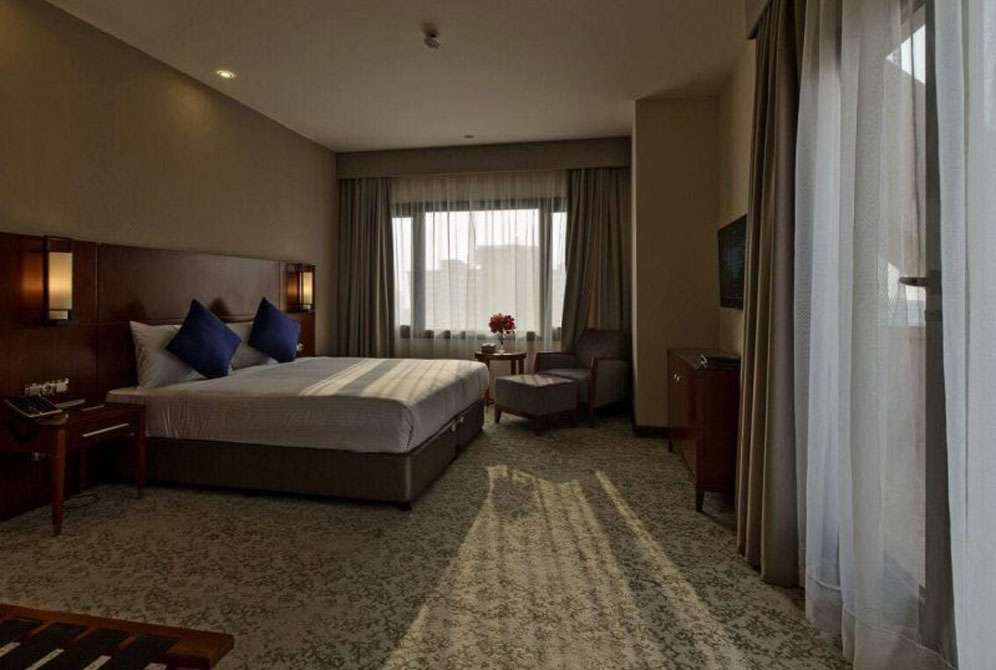 Do you think currently all of the tourism potentials of Kish Island have been exploited?
Kish is an island with very beautiful and spectacular beaches, but unfortunately to date we have not been able to take full advantage of these beaches in order to further enhance tourism there. The little that has been done in Kish Island is done unprofessionally and with the single aim of generating income.
Describe the Mirage Hotel for us if possible please?
Mirage hotel has 9 floors with 177 guest rooms and is only a 10 minutes walk to the big recreational pier of Kish. Other hotel amenities aside from the usual conveniences in similar high-end hotels for incoming guests, like free parking, breakfast, and laundry services, include high speed internet, a 3-star restaurant in hotel, and shuttle between the airport and the hotel. The Mirage also has a spectacular flower garden that I personally planned and executed after much studying and planning. The base of the hotel has a 5000 sq meter footprint, but by the 8th floor this space is reduced to only 700 sq meters for allow for increased airflow in the higher floors.
Will Iran be able to compete with regional and neighboring countries, considering the current political situation?
In response to this question, I want to express a positive stance, but I also wish that authorities shared my point of view on this issue. It is important not to look at competition in this field as a war, but rather as a contest that can engender progress. Kish region has a lot of potential for improvement, especially in the tourism industry. With the right laws and regulations as well as proper planning by authorities mandated with this power, we will be able to see significant impact on the creation of employment, education and quality of life on the Island, and on the future of the country.
Before you go to Kish Island, knowing its history is a helpful guide for every local or foreign visitor, though we recommend you to read and  gain more information about this magnificent Island by reading the Kish Island history.