By : Dr. Kourosh Resalati
---
Football, otherwise known as soccer in North America, with an estimated 4 billion fans is undoubtedly the most popular and the most played sport in the world, and as such, should be considered as a social phenomenon. Perhaps no other discipline can be found that is so tied to people's daily lives. Regardless of your religion, sect, tribe or place of residence, as a fan of football, you can understand this common language. You can be happy or cry with it. Wherever you are, there are people on the other side of the world with whom you can identify and connect. But this is just one side of a football coin.
Hostility is known as the opposite side of this mutual understanding. In addition to its components of empathy and unity, football is a multidimensional phenomenon. A phenomenon that in any society takes the color and smell of that community and shows the indigenous culture of that region. Our social disintegration can be reflected in the framework of a game of football.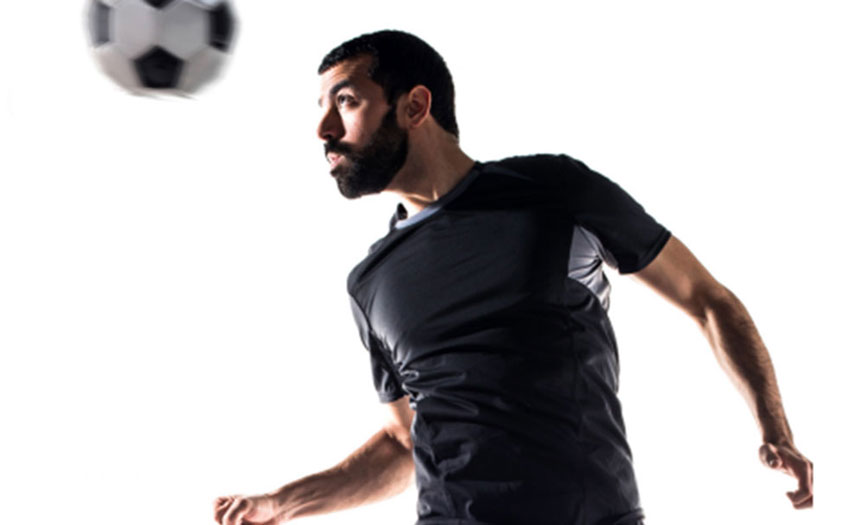 The excitements and conflicts of football for the people of South America, including Argentina, Colombia, and Uruguay, are echoed in the reporting and analysis of world-renowned sports reporters. This game inspires the spirit of life for the ardent football fans of Brazil. Football reminds Celtic and Glasgow fans of the old roots of their hostility. It reminds Barcelona fans of centuries of Spanish domination all over the world and the usurpation of their national symbols by their foes. For the Argentines, it is a symbol of the British invasion of the Falkland Islands, and for the Iranian people, it shows the dark side of our relationship with the Arabs.
This common language, in addition to friendships, also narrates resentments. This strange phenomenon, which has taken on the color and smell of trade, politics, culture and art, cannot be interpreted only from the perspective of sports. "Separate football from politics" is advice we hear from officials and managers these days. But is it possible to examine and interpret a social phenomenon with this amount of emotion, excitement and impact in society separately? When political, religious and national aspects of football, in addition to its element of social unity, keep all enmities alive, then Argentines, harboring deep animus rooted in their colonization by Britain, consider Maradona' s goal as hand of God avenging the humiliation inflicted by England.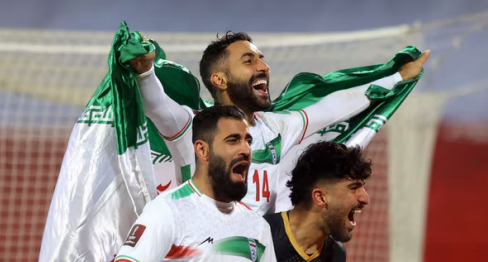 The British and Germans are still at loggerheads over their historical animosities, and their matches are always emotional and exciting. In the Spanish league, Athletic Bilbao and Barcelona are still symbols of the liberation and civil rights movements. Pan-Iranianism and pan-Arabism are prevalent in club and national matches between the countries of the Persian Gulf when the fire of these hostility in football is rekindled. Sometimes racism is added to this mix and the gap in relations deepens further. In all these cases, the shadow of politics remains on football, and politics cannot be seen and interpreted separately from football.
Are exchanges of money between different countries to win the hosting rights of international, continental and world competitions and their political propaganda and suppression of World Cup opponents a non-political behavior? Can we overlook exploitation of workers in Qatar to build stadiums and hotels for the 2022 World Cup and FIFA's indifference to it, the absence and powerlessness of colored people in managerial and coaching positions, and thousands of insults to black players in prestigious leagues in Europe, England, America, and Asia, as apolitical? Is not the refusal of attendance of our country's athletes in matches against Israeli athletes a political stance? Then again, we have the full-out happiness of the Iranian football fans for winning against Australia to reach the World Cup displayed in the expression of their joy in the streets across the country while forgetting general economic and livelihood problems to show a national solidarity that can be only compared to a political win. So how do we separate football from politics and consider it a separate phenomenon?
The fact is that the absolution and sanitization of football as a mere sports phenomenon is unrealistic. In fact, no event or phenomenon is pure in and of itself. Sport is no exception as it has become a commodity and has been deeply commercialized in today's world environment. Institutional sports leagues are also further fueling this issue on a daily basis. It is time to look at sports, especially football, and these money-making engines through a different lens, and to consider their beauty together with their unfavorable aspects.

The agitated atmosphere after the match between Persepolis and Al-Nasr is a terrible example of the fusion of sports and politics. The exuberance of the Saudi players on the pitch and the reciprocal response of Mehdi Taremi, the Iranian player, are both equally and deservedly deplorable. A vast majority of football fans saw Zidane's red card in the 110th minute of the 2006 World Cup for his headbutt of Marco Materazzi in the chest, which incidentally lead to Italy winning the World Cup that year, as a political call by creating the worse memory of Zidane's career as well as an unexpected loss for the French national team. The Argentine referee, Horacio Elizondo had not personally witnessed the headbutt, and gave Zidane a red card only after the fourth official had informed him, which created this political interpretation of his call. Hundreds of other cases can be cited that showcase the fascination of football for the world over and which clearly demonstrate the impact of football on politics. But the function of football should be described as a friendship creator rather than an enemy maker. With a perfect game of football, all the bitterness of those combative moments can be erased.
At the same time, it is simplistic to imagine that you can be friends with someone only if there is no animosity between the parties. Like an old scar that is clawed anew, hostilities multiply with each football match and continue to live stronger than before. A local example is the long-standing rivalry between Persepolis and Esteghlal football teams and the countless instances of fanaticism and enmity of some of the fans of these two teams. We can all remember these fans sitting in front of the Parliament and the Ministry of Sports, demanding the impeachment of the Minister of Sports on suspicion of supporting a particular team. They even try to influence the relocation of CEOs and the board and play a role in the fate of their favorite teams and leagues. For these reasons the political dimensions of a phenomenon called football should never be forgotten.
Football, of course, is not the only arena where politics and sports intersect. In the sensitive circumstances of the current war between Russia and Ukraine, we are also witnessing political intervention at the highest levels in sports in the past several years. As a result of Russian aggression in Ukraine, Russian athletes and various sports federations of Russia have been banned from the Olympics, World Championships, and international competitions for an indefinite period of time by the International Olympic Committee, FIFA, UEFA and other federations. Moreover, all medals, responsibilities and honorary accolades of sports federations for one of the most powerful presidents in the world, Vladimir Putin, were abolished overnight or completely annulled!