By :Reza Taeb
---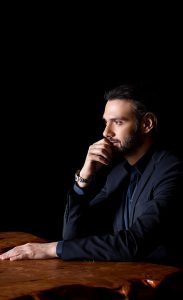 Amir Ali Danaei was born on January 14, 1981. He has a bachelor's degree in industrial engineering and a post graduate degree in political science.
---
Tell us about your professional background and the development of your career as an actor. I used to play professional football and was selected for Esteghlal U23 and Iran's Youth National Team. My football career came to an end due to a leg injury, following which I started modeling before getting a job as the marketing manager at Ecut company.
I made my acting debut in 2006 with Kolah Pahlavi and have since starred in movies like "Azar" and "Shahdokht, Parviz and Others", which was a critically acclaimed movie that garnered multiple awards at Fajr Film Festival. I was the leading actor in "Ghosts" by Dariush Mehrjui and "This Apple is for You" by Sirus Alvand. My next movie "Appendix" brought several international awards and nominations for me and the director Mr. Namazi. This was followed by "Isolation", "Weightlessness", and a TV series called
"Khabzadeh" by Sirus Alvand. I also worked on stage in plays like "Untamed Dreams", "Anyone Crucified is Called Jesus", "Hot Tin Roof" and "Eastern Songs". Many film critics argue that the absence of A-listers
in cinema has had an adverse financial impact on the industry.
How do you see the effect of the new upcoming stars in the movie industry around the world?
I agree that cinema is losing audiences because of filmmakers' choice to sign mediocre actors that lack the necessary talent and knowledge while sidelining deserving actors.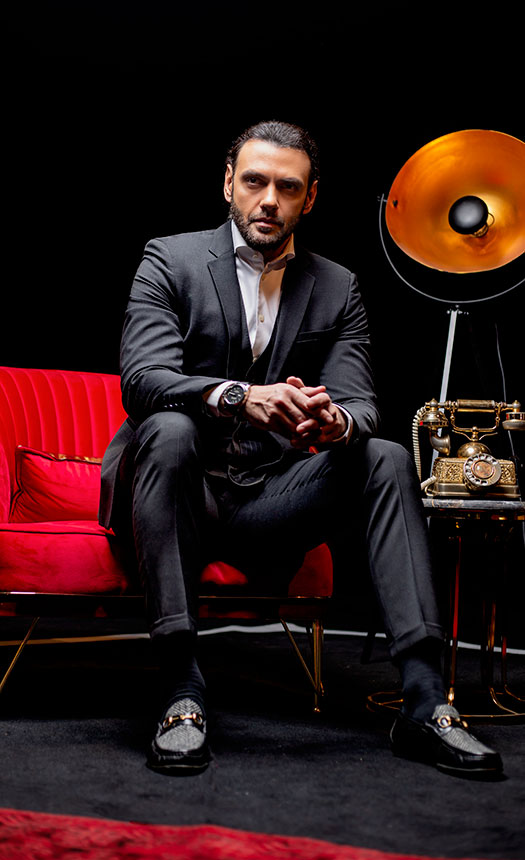 Amirali Danaei
New platforms are taking viewers away from cinema and television, which accounted for most Iranian and international audiences during the 80's and 90's. How is the quality and impact of content produced for different platforms different?
Despite their high potential and capacity to compete for viewership, cinema and television will fail to stay relevant unless they manage to better their content. Low-quality subject matter along with censorship limiting the sphere in which filmmakers can operate have driven many stars away.
If you are interested in reading more about film industry in Iran, hit this title please.
You have cinema, theater and TV work on your professional resume. How did you break into each field, and which one did you find most special?
I find the story of how I landed my role in Kolah Pahlavi most amusing. Mr. Dorri offered me the leading role in his series in my first audition, giving me many fulfilling experiences during the process. After the filming was wrapped, I got into theater working on two back-to-back productions by Ayoub Aghakhani in 2012 and 2013. I went on to act in another play directed by Mr. Aghakhani in 2018, and "Eastern Songs" by Jalaledin Dorri in 2021. These were rewarding experiences that made me grow and evolve as an actor. After my mother passed away in 2019, I took a two-year acting hiatus. I was subsequently offered to host Rokh Be Rokh and accepted because I liked the style and character of the set. The content was produced by a psychologist, Dr. Ensieh Afzali, resulting in pleasant and sincere dialogues with the guests.
I love all the projects that I have worked on but given a choice I would pick cinema. I believe that stage acting is practice in bringing different characters to life.
Who have been your supporters and biggest influences shaping your acting career?
My mother was my best friend and support system backing all my decisions like when I decided to pursue acting. Regarding acting, although I never tried to imitate other artists, I have always admired performances by great actors.
What projects are you currently working on? What plans do you have for the future?
I had plans for a talk show similar to Rokh Be Rokh through a different platform, production credits for a movie and some acting offers. However, I decided to suspend all my projects and decisions for my career pending changes in the current social conditions.
Do you have any final notes that you would like to share with our readers?
I hope political and economic developments can deliver a brighter future to Iranian people who have been facing significant challenges for years and I wish my fellow Iranians success.