By: Ghazal Mostafa
---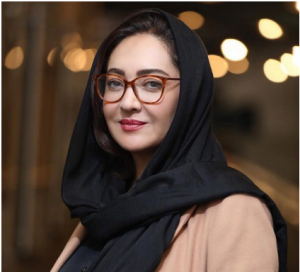 Born in 1971 in Tehran, Niki Karimi is one of the most famous and internationally acclaimed actors and filmmakers in Iran. She began her career as an actress with films such as "Sara" by Dariush Mehrjouii, for which she won the best actress awards at the "San Sebastian" film festival and in "Nantes" film festival in 1992. After that, Karimi continued her acting in more than 25 films over the years, which brought her accolades over the years both nationally and internationally, such as awards at "Taormina" Film Festival in Italy, "Cairo Film Festival" in Egypt and "Fajr Film Festival" in Tehran, and Best Actress awards at the Iranian Film Society.
In 2001, expanding on her career as an actor, Karimi wrote and directed a documentary named "To have or not to have" about infertility which was the beginning of her career as a filmmaker. She won her first award as a director in Iran's Rain Film Festival for her documentary, which was produced by renowned Iranian filmmaker Abbas Kiarostami. She also worked as Director's Assistant for Abbas Kiarostami from 1992 to 2007.
In 2004 Karimi made her first feature film, "One Night" which was nominated for the 2005 Cannes Film Festival and was later shown in numerous international film festivals. After this directorial debut, Karimi said that acting no longer satisfied her and that she wanted to direct more movies. In 2006, she made her second feature film "A few days later" which premiered at "Rome Film Festival", and which won the Rotterdam festival's Hubert Bals Fund for Best Script. Karimi's third film as director, "Final Whistle" (2011), won three awards at the Vesoul International Film Festival of Asian Cinema in Vesoul, France and the Mannheim Film Festival award for Best Film.
In 2015, Karimi's "Night Shift" won the Jury award at Iranian Fajr International Film Festival for Best Screenwriter, Director, and Producer. Karimi's fifth feature-length film "Atabai" is a 2020 romantic drama film written by Hadi Hejazifar and directed by Niki Karimi. The film was screened for the first time at the 38th Fajr Film Festival and won five nominations in Best Film, Best Director, Best Actor in a Supporting Role, Best Cinematography, and Best Original Score categories. The movie was also shown at the Cambridge Film Festival in the United Kingdom. According to the festival's website: "Lauded director Niki Karimi takes us into a world of tradition, hopes and expectation. […] With its intertwined use of Azerbaijani and Farsi languages, alongside the fabulous landscapes of northwestern Iran, this film brings a fresh perspective to Iranian cinema and seeks to build bridges between generations and communities.
"Atabai" screened at the 40th edition of the Cambridge Film Festival in competition section. The Cambridge Film Festival is the third-longest-running film festival in the UK. The movie had been also selected to take part in the 14th edition of the Asia Pacific Screen Awards Karimi has also recently been on the jury for more than 20 renowned film festivals, including Karlovy Vary Film Festival, the Edinburgh International Film Festival, the Locarno International Film Festival, Thessaloniki International Film Festival, and Berlin Film Festival and also the 60th Cannes Film Festival.
---
How would you describe the current state of the Iranian cinema, both inside and also outside of our borders?
Inside our country, movies are being made at a reasonable rate and almost 70 movies are released every year. Despite censorship and all the things that are going on, the industry is alive and keeps going forward and the
artists are busy making movies. But it may not be the same for the Iranian cinema outside of the country. There's the matter of sanctions, and because of that, foreign companies are not present in Iran. So, unfortunately, we do poorly in the international market.
You are well-known to our audience, but please tell us more about how you began your journey in the movie industry.
Like any other actor, I followed my passion and began by starring in movies. That's how I got more and more attached to this industry. My main interest was literature. So, I used to make documentaries from time to time. I was a bookworm since my early days and it was my hobby. I saw cinema as a successor to my childhood passion. After that, maybe I realized that acting wasn't enough for me. So, I started making movies too. I have also kept myself busy with things like photography, translation, etc. in these last few years.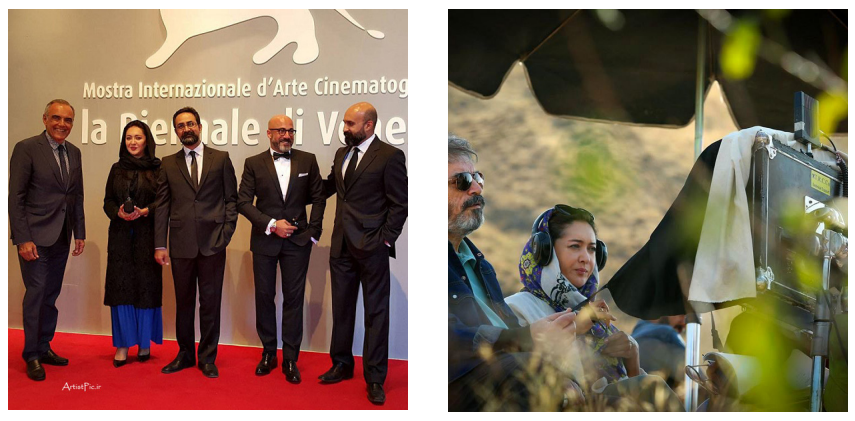 If you have an artistic spirit, I suggest you to take a look at this link too.
In your opinion, what are some of your achievements as an actor and a director?
I never sought achievements. I just did what I loved, and I believe all of us in this world are looking for something that we love so that we can follow it. Because it's an instinct. We get more and more excited about what we do every day. The fact is, I managed to share my visual ideas with the viewers and that's probably a part of what I've achieved.
How was it like working with a giant of Iranian cinema, Abbas Kiarostami? Was he easy or tough to work with? What are some of the valuable take-aways you got from working with him?
I worked closely with Mr. Kiarostami for 12 years and I always remember our friendship, when people talk about him. We had a mutual understanding and interaction with each other, and I can say that his style of filmmaking
changed after we met. When two intellectual and world conscious people have a conversation, their impact on each other is huge, and it's a great opportunity. I learned a great deal from him at a certain period and this exchange and awareness led us to learn a lot from each other. I always had my own idea about cinema and for instance, a movie like "One Night", was based on my own style from the beginning. But we all share a collective self awareness and unconsciousness full of stories and all… and I can say that Mr. Kiarostami and I had a number of shared interests.
What makes Iranian movies attractive to foreign audiences? Is it just curiosity or is also about the substance (the humanistic nature of the post-revolution Iranian Cinema)? Iranian movies, despite being among the most successful international movies when it comes to awards, have not yet seen huge commercial success. Why is that -is it the pace, the setting, lack of visual effects, marketing and distribution…? How can it be changed?
Pain and suffering exist all around the world and humans are dealing with social issues such as equality, freedom, etc. But I believe these are nothing but words and after all, art is the consequence of some sort of misery. Someone who's never taken this path of pain and misery, and hasn't seen the world, doesn't have many ideas to suggest and to share with an audience. The reason that the Iranian cinema has some amazing movies is this maturity and our sufferings and civil issues to some extent. Every artist and filmmaker have experienced these issues in our society and can share their perspective with their audience. On the other hand, cinema results from consciousness and awareness which we observe and enjoy. There are multinational(bi-racial) directors who have a good understanding of cinema. But Iran's rich culture, and poetry, and our unique experiences allows our cinema to have a special flavor. However, when a foreign movie is shown at different festivals, it is appreciated by all. So, it's not limited to the nationalities and the main thing is creativity and purity. I think the sanctions, the poor planning for the international markets, and the lack of international cooperation including foreign actors and etc. are some of the main reasons that we don't see an Iranian movie become a blockbuster.
 You may like to know about calligraphy art. Don't worry, you can see it here.
Tell us about your latest production, "Atabai". It seems to be a unique project from many aspects, including cinematography and the prominent use of one of Iran's main ethnic languages (Azeri)! Tell us about the journey from concept development to making/producing and now distributing it. What has been the feedback in Iran and in the international arena?
But I wanted this movie to be made in another city. That's why we had to focus on a different environment in our country with different languages and dialects. I can say that Atabai is an independent and personal project and we managed to surpass the financial problems with great hardships and finally make the movie. I covered most of the finances myself. Because it was personal for me. I consider it as an independent and compact project, and we were fascinated by the feedbacks and how people connected to it.