By: Dr. Koroush Resalati
---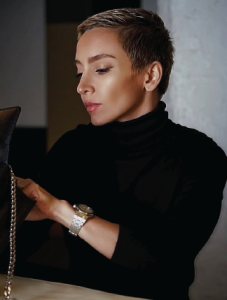 Lilet Simonian was born in August 1984. She holds a bachelor's degree in architecture, and passed business management's courses. With fifteen years of managerial experience, Simonian has moved on to a new enterprise and now takes pride in more than four years of expertise in the field of bag design and manufacturing.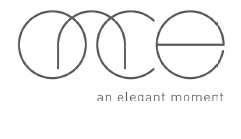 She established the "Once" handbag design brand in 2018 and continues working on it to date. The curiosity that led to the design and development of her works was, from the start, rooted in Simonian's choice of architecture as a field of study. Long before getting into the fashion industry, Simonian studied design of a different kind and gained academic and technical experience in artful conceptions. The "Once" brand concept is built on the introduction of a new and distinctive design, the use of the best materials (natural leathers), and excellent quality and finishing of handicrafts.
---
Which design style have you adopted in your works?
My design style is "minimalist." The simplicity of minimalist art fascinates me because it allows me to communicate my message in the simplest way possible by producing details. The function of applications is the most significant problem in this style, not the femininity or masculinity of the objects. Minimalists develop a simple message and can alter their designs at any time. Neutral and mild tones are used in products and designs to appeal to a wide variety of tastes.
Who are your customers? Are you just in the business of selling women's products? Or do you operate in the realm of males as well?
Our custom designs appeal to a majority of consumers: buyers who are interested in our works as well as the quality and originality of the materials. This concept of uniqueness of a design is completed by providing a viewpoint that differs from the general public's definition of aesthetics. As I previously stated, minimalist designs are gender-neutral, and many of them have gender-neutral uses.
Reviving Iranian Handicraft Industry to Meet Modern Tastes
Did you choose a target market in the domestic sector, or were you aiming to expand to foreign markets from the onset?
We had a worldwide strategy from the beginning. The products designed and made since the second collection have been shown in Canada, the United States, Switzerland, and the United Arab Emirates, and the Once team is now striving to broaden its product presentation to worldwide markets.
Has your participation in fashion, clothes and apparel exhibitions, both inside and outside Iran, brought your products closer to global markets?
Domestic design exhibitions serve an important role in bringing designers' work to the public's attention. These exhibitions attract company owners in the fashion and creative industries from across the world. I also feel that by continuing to exhibit at these fairs, additional possibilities to access foreign markets will open up.
What materials and raw resources do you use?
Our collection's products are all manufactured from the best quality genuine leather, and non- recyclable polymer materials that have not been used.
-Behind the Scenes of Iran's Most Artist Supported Fashion and Art Festival-Soheila Jabri
How many hours do you spend on design and manufacturing during the day? What do you like to do in your leisure time?
For me, the design and manufacturing process is a full-time job, and because the leather industry and production work in Iran are traditionally male-oriented, I frequently encounter odd problems in the workplace, which I may become engrossed in for hours at a time. In my spare time, I exercise, study, and socialize.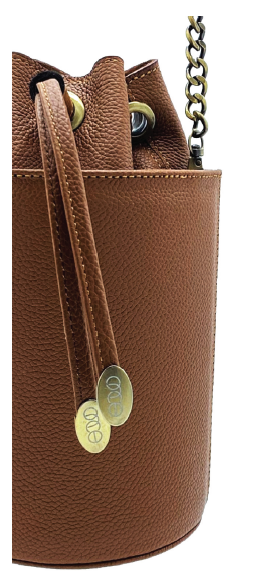 Aside from books about fashion and design, I'm fascinated by writings and debates on Philosophy, and the majority of the books I have read in the previous few years have been in this genre. Japanese culture and literature fascinate me too, and I have lately begun studying this topic.
Have you seen other domestic and international rivals upgrading their products? Do you think that monitoring rivals who make similar products may help to improve product quality?
I am unaware of any of my industry competitors due to the market demand for exclusive designs and the development of new design styles on the one hand, and the relative handful of designers in my sector on the other. In my field, all groups or persons are my coworkers with whom I have a pleasant connection.
Revitalization of Materials-Sustainable Fashion Takes The Lead-
How important is advertisement in the introduction of new products?
Advertisement is the initial step in being visible, but it does not result in a customer base until a product, idea, or work is noticed. Utilizing efficient advertisement channels inside the target demographic is unquestionably a strong and efficient strategy. In this industry, our country is growing by establishing channels of introduction and concept stores.
Any message for the readers?
There is always a potential for failure if you're trying to execute a new idea, but if you do not do it, you have failed before you even start! Those who put their thoughts into action are undoubtedly successful in some way.
A "concept" has no economic value unless it is "executed," as we all know. So, if you have a concept and a slim chance of putting it into action, it is worth the risk and market evaluation for that concept.
We have a vast market, particularly in Iran, with demand in every industry, and if a concept is handled with a certain level of quality and direction, it will almost certainly produce positive results.
Large enterprises are the consequence of their founders' tenacity, patience, and perseverance.