By:Ramin Sohrab
---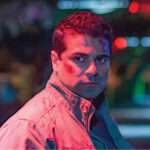 Born in Tehran, Iran in 1985, Ramin Sohrab is a director, actor and stunt coordinator with many years of experience in the entertainment industry.
---
Tell us a little about yourself. Where you were born and raised, and where you are currently living?
I was born in Tehran, Iran. I moved to Finland when I was 6-years-old. I practiced martial arts from the age of 4 with my father, who was also my teacher. After moving to Finland, I became interested in film and television.
I moved to Los Angeles when I was 21 and later graduated from the Stella Adler film school in Hollywood.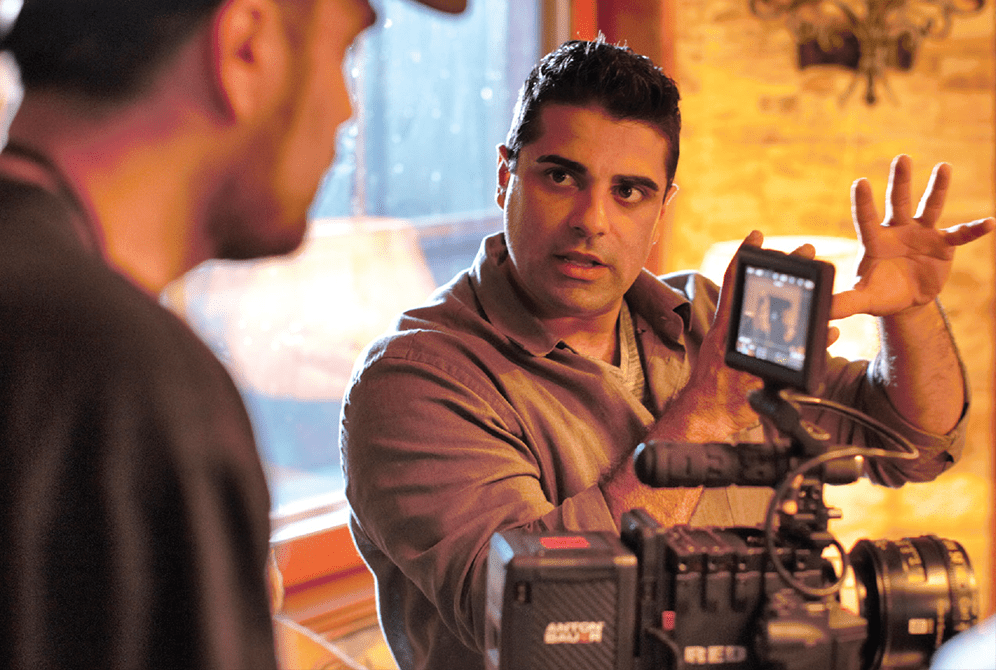 From Acting to Filmmaking: A Journey of Creativity
How does a 4-year-old develop an interest in martial arts? Did your father introduce you to it? What did you learn from him?
When I was a kid I used to hate martial arts, because I wanted a normal life. You know, be a kid, play with other kids and own a Transformers toy. But my father forced me to practice every day.
I remember doing shows around Iran when I was a boy. What I am today and what I can do is all because of that hard training. So I'm thankful for that.
Did the martial arts skills come naturally to you, even at a young age?
They say that to achieve mastery in anything you do, you must put in at least 10,000 hours of practice.
I believe we all possess certain latent talents as human beings, but we have to practice multiple hours to find those talents inside ourselves.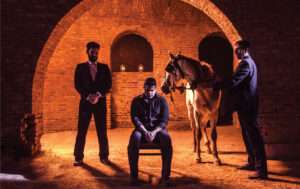 As a professional martial artist, how did you get into acting, and now into directing?
I was always fascinated by acting and knew that if I wanted to do it, I needed to study and become comfortable in front of the camera, so that's why I moved to Hollywood.
It wasn't until later, though, that I realized I also wanted to be a director. I had lots of great action-scene ideas and I eventually understood that the only way for me to explore them properly was to direct films myself.
A Candid Conversation with Shaghayegh Farahani
What inspired you to make Layers of Lies?
I always wanted to do something big, something that would scare me but also have an impact.
For me, connecting Finland and Iran onscreen was a big enough challenge to inspire me. I knew when I started Layers of Lies that it was going to be a long, hard and sometimes lonely road, but I also knew that this is the movie I have to make so I can pursue bigger projects in the future.
Can you tell us what this movie is about? And when is the launch date?
The premiere is planned for the end of 2020.
Firefighter Sam Kashani intervenes in a desperate hostage situation between business rivals while evacuating a burning office complex in Tehran. The hostage that Sam rescues rewards him with enough money to start a new life overseas in Finland, while the other man is sentenced to prison for the arson and attempted murder.
Years later when Sam returns to Iran, his wife is kidnapped and Sam finds himself at the center of a revenge plot between the arsonist who set the fire and his former business partner who has since built a vast criminal empire on illicit human trafficking.
As Sam takes matters into his own hands, his vigilante actions catch the attention of the Iranian police who believe that Sam is working for the same organized crime syndicate that has taken his wife.
How did you decide on the locations for this movie, and did you learn anything interesting about the two countries while directing the film?
I always wanted to shoot a movie in Iran, so for me it made sense to shoot the first co-production between Iran and Finland.
Of course, it was a very difficult combination, especially for an action movie. There were definite cultural differences between working in Iran and working in Finland, but ultimately a movie is a movie no matter where you shoot it.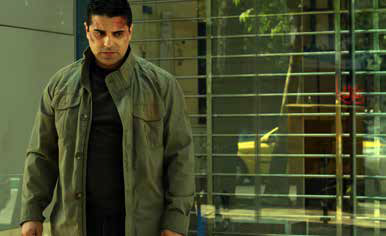 What message are you trying to convey through your movie?
Through making the film:
That the most difficult and unusual film production is still possible if you don't stop believing in yourself.
Through the story of the film:
That true love can make you jump over walls and keep fighting for the people you care about, no matter what obstacles you face.
What was the hardest part of this project?
It's one thing to believe in yourself, but another thing to convince others to believe in you, particularly if you combine Finland, Iran and action film-making in a way that no one has done before.
What was the most rewarding?
There have been many rewards in making the film. For example, working with Mohsen Sarafi, my producer in Iran, and getting to know the Finnish Ambassador, Mr. Keijo Norvanto.But I believe the true reward is on its way, and trust me, you will see it when it's there.
What advice would you give to the younger generation of Iranians and Finns who look up to you?
We've now opened the door to Finnish-Iranian co-productions, so use that possibility and you will be amazed how many opportunities these two countries will give you as a filmmaker.
What is the next project in the pipeline?
The next project is Violin, a great action story with a script by Christopher Larsen. We already promoted Violin at the American Film Market this year, and people were excited.