By: Dr. Kourosh Resalati
---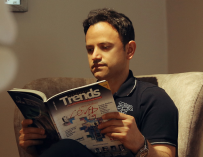 Autumn is fast approaching and anticipation surrounding the World Cup is already building for us Iranians. Even those who normally have no interest in the game are swept up in the excitement and will, even if out of curiosity, watch a game or two. It has been particularly important since Iran secured their spot at the 22nd edition of the FIFA World Cup with a winning streak during qualifiers. Qatar 2022, which takes place in November, marks Iran's sixth appearance at the FIFA world cup. As we count down till the tournament starts, here is everything you need to know about Iran in the World Cup, including fixtures, stadiums, and opponents.
---
Iran's World Cup history
Having appeared in the World Cup five times in Argentina (1978), France (1998), Germany (2006), Brazil (2014) and Russia (2018), Iran have never advanced from the group stage of the tournament. This time, making it to the round of 16 can be an exquisite achievement.
Iran's World Cup draw
On April 1, Iran were drawn into Group B, where they will meet England for their opener. One of the top teams in the world and the tournament with a formidable line-up, The Three Lions put themselves back on the football map after their runner-up finish at the UEFA European Championship last year. Having punched their tickets to Qatar by beating Ukraine, Wales are Iran's second opponents. Iran will then play USA and hopefully win like the last time they played against each other in France 1998.
It is quite a kind draw compared to World Cup 2018, when Iran was paired with Spain and Portugal. Given that two teams can progress through the group stage, Iran can still make it to the next round.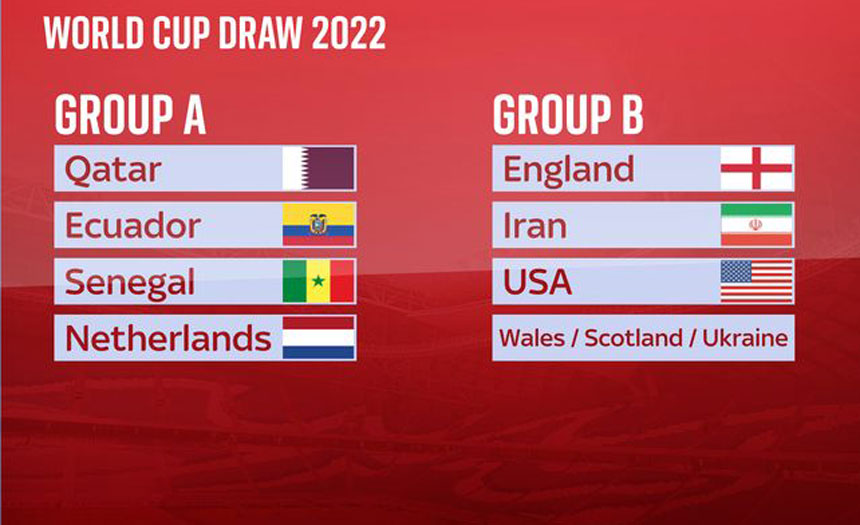 Iran-Qatar Chamber of Commerce Shares the Latest on IranQatar Trade & the World Cup 2022
Iran's World Cup schedule
FIFA World Cup Qatar 2022 kicks off on November 20 and will be played until December 18. Iran face England first, on November 21, at 16:30 Iran time. The game against Wales comes second on November 25, at 16:30. Iran then close with a game against the USA, on November 28, at 22:30. Should Iran finish top in Group B to qualify for the knockout stages, they would play against Group A runners-up in Al-Bayt Stadium on December 3. A second-place finish in Group B would put Iran against Group A winners on December 3, in Khalifa International Stadium.
The World Cup quarter-final ties: Morocco vs Portugal completes the schedule
Stadiums
Iran will play in three different stadiums in the group stage, and a fourth one if they make it to the knockout stages.
Khalifa International Stadium: Iran vs. England
If you are wondering which stadium Iran and England meet in, here is your answer. Founded in 1976, Khalifa International Stadium is the oldest and best-known stadium in Qatar. The 40,000-seater will play host to matches in the group and knockout stages including Iran's match if they get to the next round in second place.
Ahmed Bin Ali Stadium: Iran vs. Wales
Iran will then travel to Al Rayyan for the game against Wales in Ahmed Bin Ali Stadium three days later. With a capacity for 40,000 people, Ahmed Bin Ali will be the only stadium in Al Rayyan that hosts World Cup matches which include group and knockout stage games.
Star Wars Qatar World Cup 2022
Al Thumama Stadium: Iran vs. USA
The 40,000-seat stadium, built in Doha specifically for the World Cup, is known for its spectacular architecture. Al Thumama Stadium, which was constructed in 2021, will host Iran's third match. Known as one of the most beautiful stadiums in this edition of the World cup, it has a design that represents the Ghafia, a traditional cap worn by Arab men, symbolizing Qatar's culture.
Time to Look at the Political Upshot of Football
Tickets
Those who wish to watch the matches can create an account with FIFA and apply for the tickets. Reserving a seat to the world's biggest sporting action is not simple, though. Because of high demand, the tickets for the tournament have been sold through a Random Selection process since the second Sales Phase.