By: Reza Taeb
---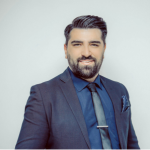 Reza Taeb, who was born in Tehran in 1987, is a member of the board at Ara International Consulting, with a software engineering degree from Azad University and Google Ads and PMI certificates. As a part of Ara team, he was appointed as the marketing and sales manager at Trends magazine, as well as the CEO at Hamayesh Ara company. He has years of management experience in companies such as Rosha, the first department store in Iran and the French Go Sport, which represents 500 brands. He has also worked as the marketing manager at Asia Brand, and as an advisor to several sports and business managers. Reza gives us an overview of the Qatar World Cup and the competing teams.
---
When the last World Cup ended, not even the most pessimistic scenario could have predicted everything that was in store for the world, from the coronavirus, which claimed the lives of so may and restructured the global economic order to the Russian invasion of Ukraine. Having redefined human relations and reminded us of how much we need each other, the pandemic is now almost in the rear-view mirror. As people are navigating to what comes next, they are going back to concerts and stadiums, cheering and rejoicing. Now, the most important sporting event in the world is upon us and more than 5 billion people will tune in to watch the matches.
The World Cup once again brings people together to feel elated and heartbroken and enjoy the performances of their iconic stars. The big shock of the event was the March 26 headline that read "Italy Out of World Cup", meaning yet another tournament without the four-time winners. If you're not a huge travelling fan amazed by the attractions of Rome and Milan or follow exquisite Italian fashion and design, you must still be in awe of Italy's national team. Moving on to France, The French superstars with their high price tags are favored to win this world cup. Karim Benzema, Mbappé and Pogba are part of the French squad that boasts world-class players.
Iran-Qatar Trade & World Cup 2022
We can't talk about soccer without including Spain, with its passionate league and legendary teams Real Madrid and Barcelona that thrill football lovers all year round. The results of one survey suggest that the Spanish see their national team among the top four, meaning pressure is mounting on La Roja coach Luis Enrique. Next comes the roar of the well-oiled German machine. Hansi Flick's side at Qatar World Cup will be a balanced blend of young and experienced players.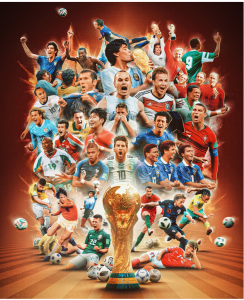 Some other teams from the green continent about to stun viewers include the Orange Tulips of the Netherlands, the Belgian Red Devils, the Danish Dynamite and Croatia's The Checkered Ones. Those not particularly interested in soccer may find it hard to believe that in Brazil and Argentina soccer is religion, and people worship their footballers.
A region with the most promise for soccer has gifted the world with some of the best talents, from Pelé and Maradona to Neymar and Messi; legends who have created the most watched football moments and seared their names deeply into World Cup culture. To these players, the World Cup is not a sporting event but a war that would leave them disgraced before a nation were they not to win.
Iran-Qatar Chamber of Commerce Shares the Latest on IranQatar Trade & the World Cup 2022
A major part of the tournament is made up by Africa's black diamonds who are playing key roles in European football. African teams have come a long way, working on their weaknesses, and are rising football powers. Cameroon, Senegal, and Ghana are now a force to be reckoned with. They are not alone in being on an upward trajectory, though. Japan, South Korea, Saudi Arabia, Qatar, and Iran each bring their unique style to football and results of pre-World Cup friendlies show Asian teams play Europeans with comparable quality. Saudi Arabia and Qatar are investing resources to attract some of the world's greatest coaches to their domestic leagues and are hoping to end the tournament on a happy note.
Football took a backseat when the 2022 World Cup draw paired Iran with the US, England, and Wales in Group B. The tense political relations between Iran, the US and England, and the unclear outcome of JCPOA talks mean that we will see more than simple soccer matches. Although FIFA has historically attempted to avoid politics impacting football, politicians view football as a social phenomenon.
Going back to soccer, according to Transfermarkt, the combined British squad is valued at 1 billion euros, making Gareth Southgate's side the most expensive at the tournament. It is, perhaps, with that in mind that England's die-hard fans can't see their team coming back home emptyhanded. For Iran, brilliant performances by Mehdi Taremi, Sardar Azmoun, Jahan Bakhsh, and Beiranvand in Europe and Queiroz's return as coach have raised Iranian fans' expectations, which can make for a thrilling encounter with England.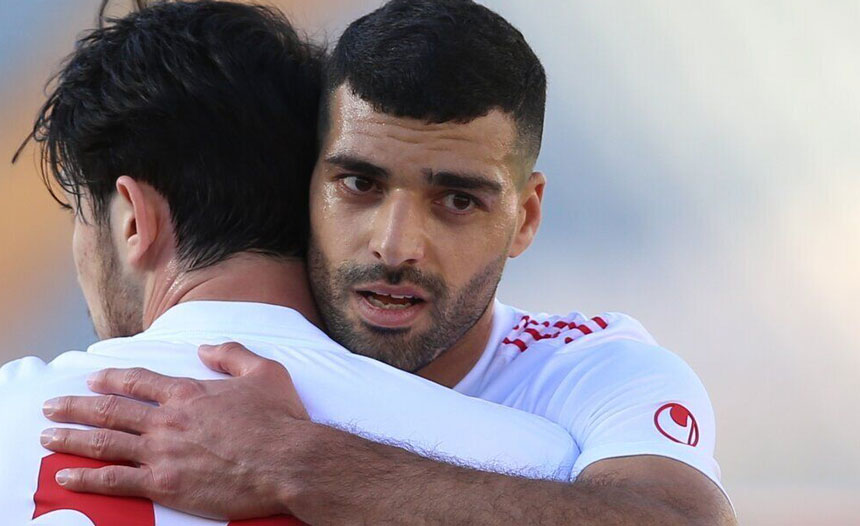 The World Cup quarter-final ties: Morocco vs Portugal completes the schedule
While Iran emerged victorious from the match against the US in 1998 World Cup France, we should expect the balanced team to be up for the challenge this time and aiming to win.
Following FIFA's announcement about the prize money, Qatar 2022 has been called the most expensive in history. Here we break down the prize money on offer at different stages in Qatar.
Champions: $42 million
Runners-up: $30 million
Third place: $27 million
Fourth place: $25 million
Fifth-eight place: $66 million
($17 million per team)
Ninth-16thth place: $104 million
($13 million per team)
17th to 32nd place: $144 million
($9 million)
Based on FIFA regulations, 30% of each team's earnings go to the players. Of the 42-million prize for the champions, therefore, 30% ($ 12.6 million) will be distributed among the players ($547,000 each). Even teams that drop
out during the group stage of World Cup 2022 will walk away with 9 million euros, 30% of which ($ 2.7 million) goes to the players, with each player getting $117,000 dollars.
There is no telling what may happen in future, but experts believe that Qatar 2022 will be the final appearance for iconic stars like Ronaldo and Messi.
With a host of unrivalled achievements, the two legends have made children fall in love with football and compelled fans to watch games. Although the football world is awaiting the emergence of new stars at the World Cup, the thought of the two players' decline has fans worried and drawn different reactions on social media. All we need to do now is wait to find out which captain will lift the trophy and emerge triumphant from the war of the superstars.